BHP Billiton (BHP) is pausing at resistance after a 30% run from July to September. The stock has a definite primary up trend going. The SCTR in the top panel shows the trend is improving for relative strength.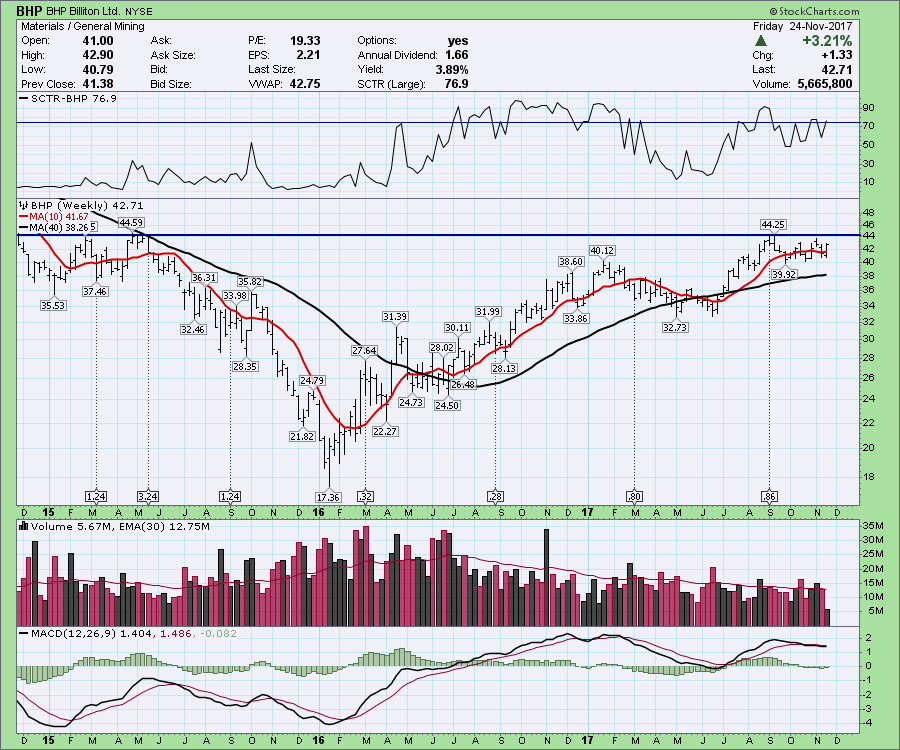 ---
The volume this week was very low with the market closed for 1.5 days but the rest of November has seen average volume. The MACD continues to be well above zero, but is currently sloping down slightly. The closing price for the week is very close to the highest closes in the third and fourth quarter. With a strong dividend of 3.89% shown in the full quote panel at the top, the stock has interest from dividend investors as well as capital gains. Watch to see if this can resume the uptrend.
---
For more information on commodity related stocks, the most recent version of Commodities Countdown has been posted for this week. Commodities Countdown 2017-11-23.
Greg Schnell will be on the MarketWatchers Live Monday, November 27th at Noon ET. Join us for live market commentary.
Good trading,
Greg Schnell, CMT, MFTA.