ConocoPhillips (COP) has been on a roll since July, but this week it broke out to new two-year highs.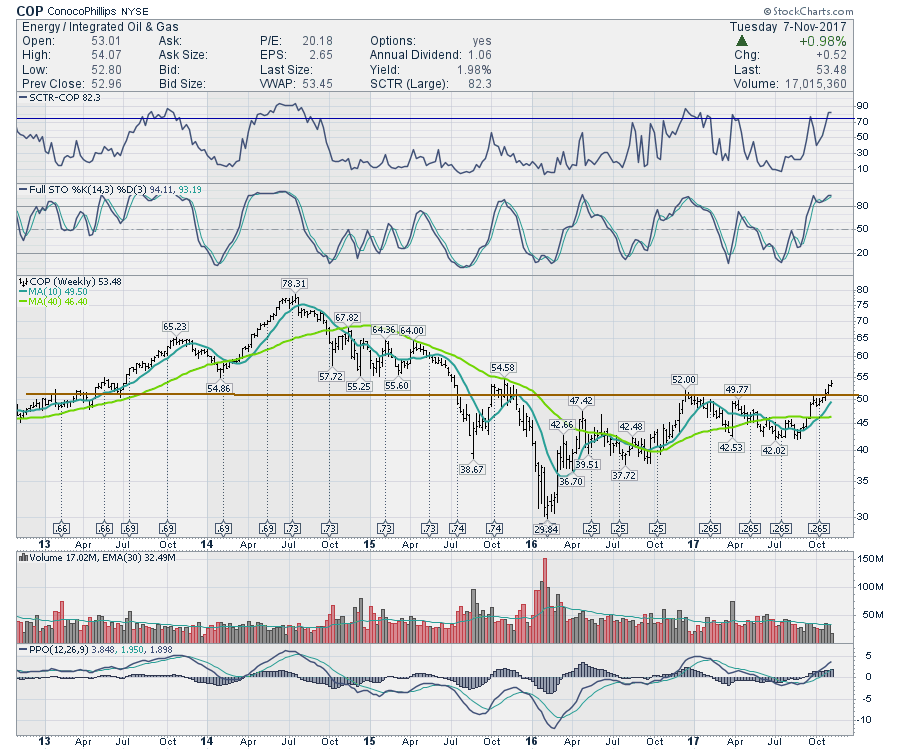 ---
The oil stocks are well positioned to go on a roll. I detailed this in the Commodities Countdown Video Recording 2017-11-02.
The COP chart above has a couple of textbook signatures. The MACD has moved back above the zero line. The Full Stochastics have moved above 80 which is excellent and the SCTR ranking has headed into the top quartile above 75. In early October, the 10 Week crossed above the 40 week moving average for a positive alignment and this looks set to continue.
There are some Eia.gov charts that suggest a good reason for the rise in crude oil prices and a return to normal prices. The chart below shows the total US crude inventory plummeting at one of the fastest rates ever. The inventory levels have been declining all year. The recent readings were new 21 month lows. Oil is being exported to the rest of the world as the oil prices are higher there.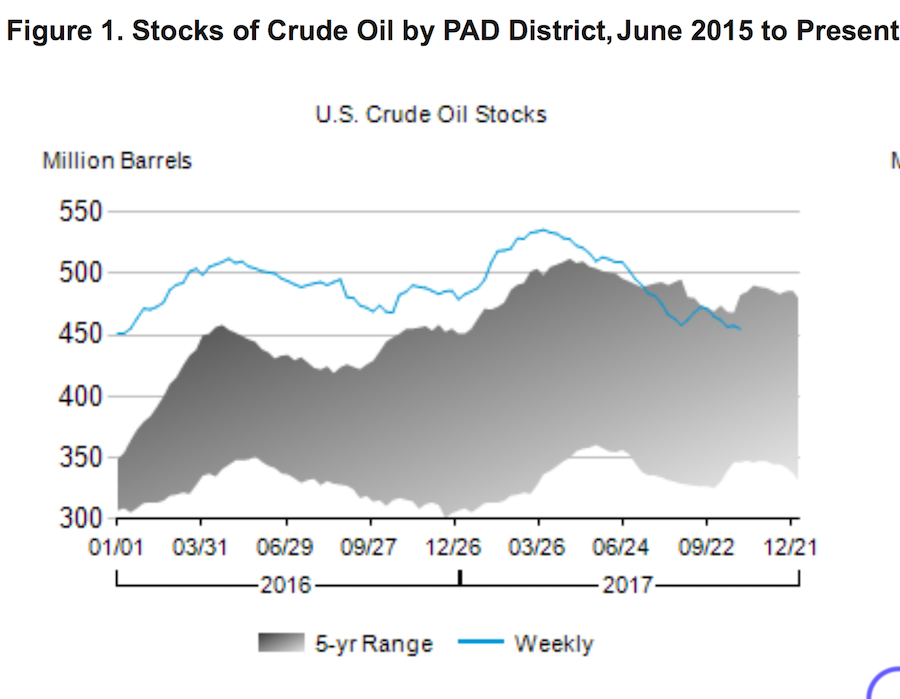 Chart: Eia.gov
---
For more information on this trade setup, the Thursday edition of the Commodity Countdown 2017-11-09 will have a lot more charts and information. I will also be on the Monthly StockCharts outlook webinar this Saturday with Tom Bowley at 9 AM ET.
The energy sector could be an excellent opportunity over the next year and the setup is just occurring now.
Good trading,
Greg Schnell, CMT, MFTA.