AstraZeneca has not made all time highs for the last three years. However, this current setup looks like it could be the trigger point.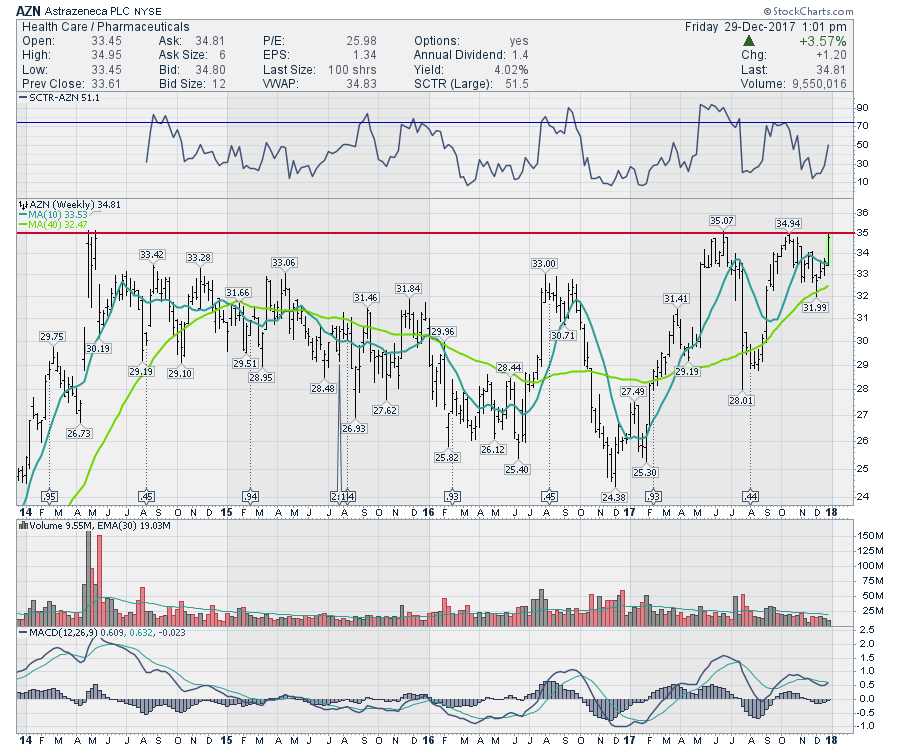 With everything surging and the MACD coiled, a sudden surge here could bring a whole new look to this chart.
Happy New Year!
Greg Schnell, CMT, MFTA.