Blackberry (BB, BB.TO) looks like it is Back To The Future. The stock has been associated with a massive fall from grace in the wake of the Apple iPhone. But a couple of things have happened since those days. Blackberry built some serious tech infrastructure at the Waterloo university campus and started some exploratory ideas much like Google. Under John Chen's leadership, this company is starting to get some legs.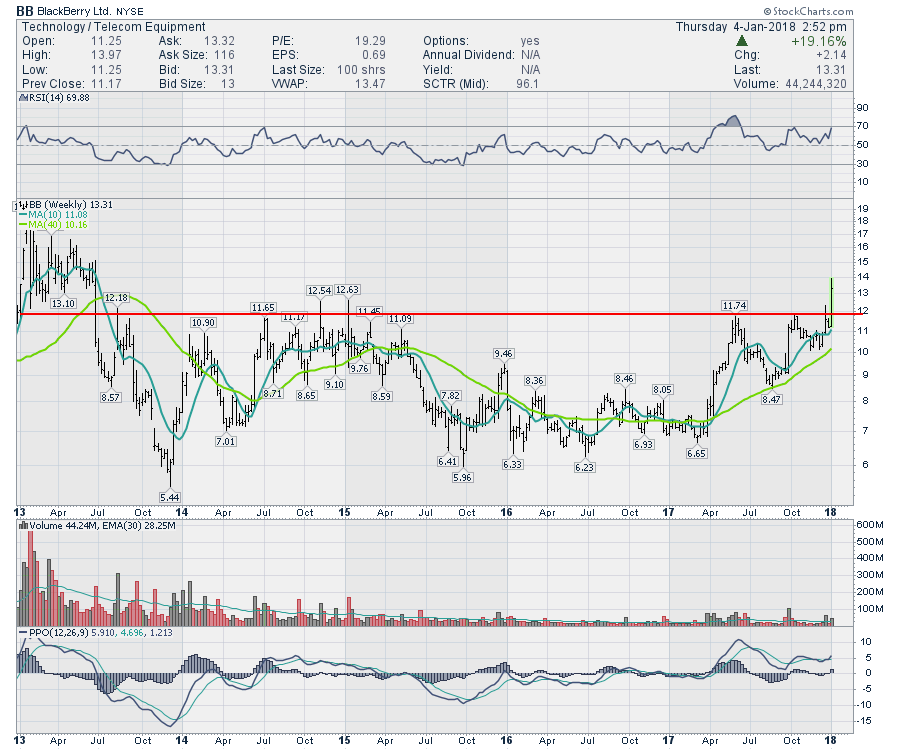 ---
Technically, the RSI gave us a new bull market signal in May of 2017. The stock has consolidated since then and broke out of a 4 year base this week. While it might need a few weeks to breathe, the change in trend here looks fantastic. New Year, new look. Back to the Future or Blackberry to the future?
For full disclosure, I have a position in this stock.
Good trading,
Greg Schnell, CMT, MFTA