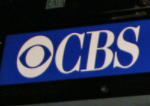 The chart for CBS Corp (CBS) is already bad news and the news could get even worse.
First and foremost, the long-term trend is clearly down as the stock hit a 52-week low in early November and remains below the falling 200-day SMA. The stock also broke below the May-June lows during the move to new lows.
The shaded area around 60 marks a resistance zone that could give way to a reversal. First, the broken support zone turns into a resistance zone. Second, notice that the November-January rebound retraced 50-61.8% of the prior decline. Third, the falling 200-day SMA is in the 60.5 area.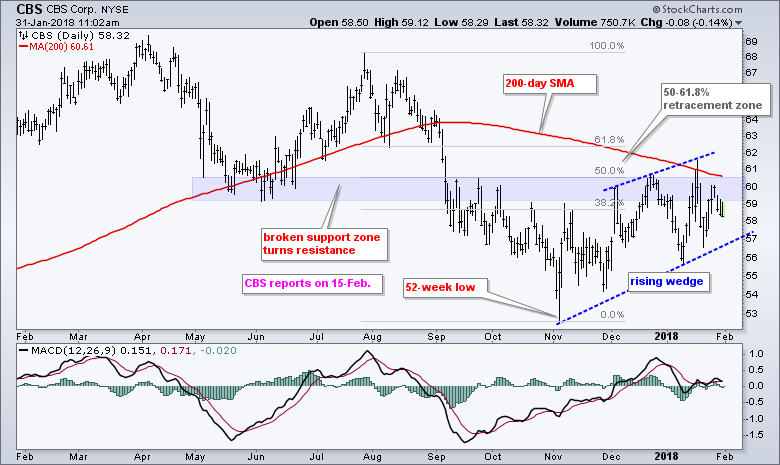 There are two things to watch for a reversal. First, a MACD move below zero would signal that the 12-day EMA moved below the 26-day EMA. Second, a move below the wedge line at 56.5-57 would start a pattern break. Such moves could signal the end to this corrective bounce and the resumption of the bigger downtrend. Note that CBS reports earnings on February 15th.
---
Plan Your Trade and Trade Your Plan.
- Arthur Hill, CMT
Senior Technical Analyst, StockCharts.com
Book: Define the Trend and Trade the Trend
Twitter: Follow @ArthurHill
---