CenterState Banks (CSFL) showed up on the Parabolic predefined scan today. With a really nice high volume push off support, the stock looks set to break above the table top it has built over the last year. This $26 level has been hard to push through. With the solid volume that was more than double the average, the breakout of this 6-week downtrend is attracting some interest.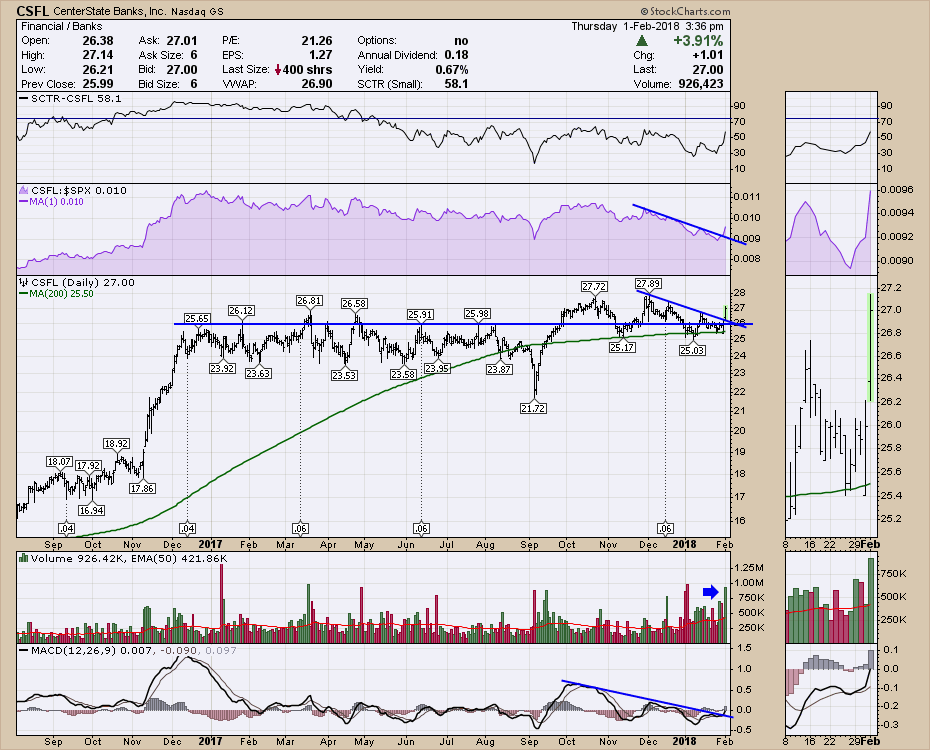 As the popular names are continually waved in the press, some of these other companies look to be building solid setups.
---
I have recorded two videos this week. One for Canadian investors highlighting the divergence in the Canadian market relative to the US market.
Canada Goes Negative For The Year 2018-01-30 from StockCharts.com on Vimeo.
The second video has more to do with US and world markets at the beginning and commodities in the second half.
Commodity Markets Mixed In January 2018-02-01 from StockCharts.com on Vimeo.
---
As well Chartcon 2018 opened for registration today! Chartcon 2018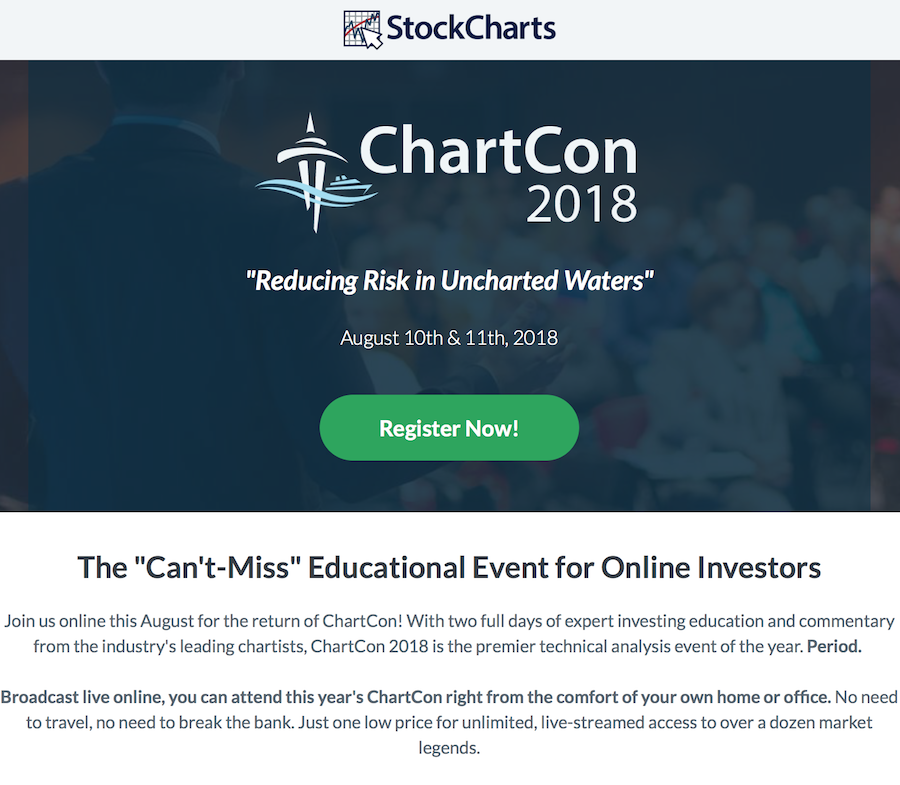 Good trading,
Greg Schnell, CMT, MFTA.