As the market absorbs the early days of 2018, there is a huge movement underlying the market. The bonds are breaking down, the $USD has completed a base and is starting to rise, and commodities like Gold and Silver are starting to soften. The stock TAP looks like it is changing too.
The chart of Molson Coors (TAP) has also been rising up after being in a year long downtrend. It is approaching resistance now so it is starting to get very interested as a base breakout.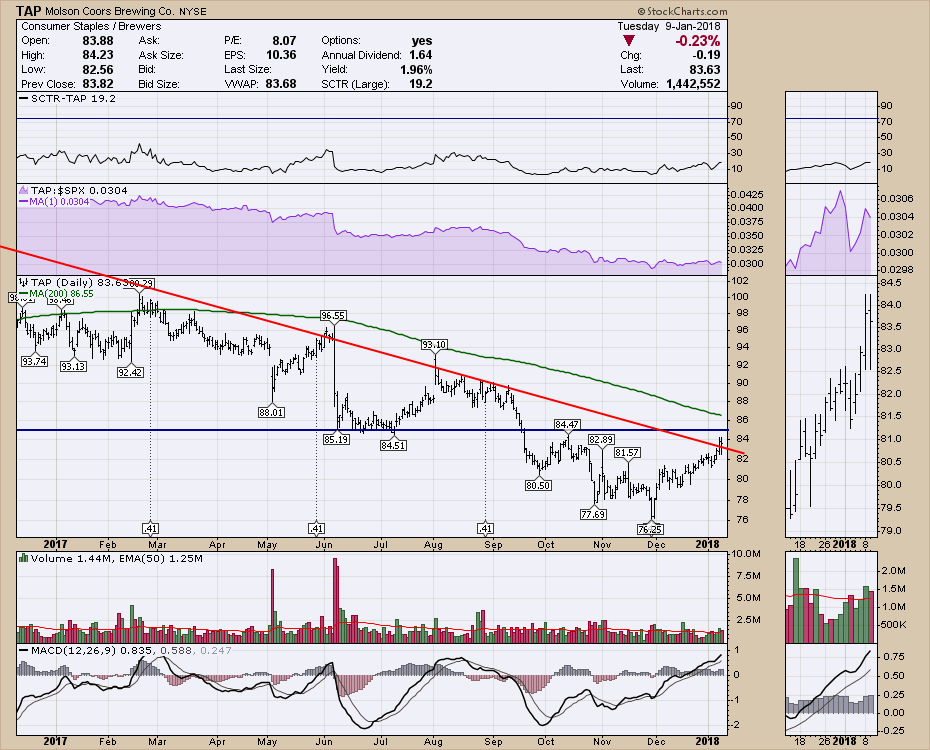 While the chart has not decisively broken out, it has all the makings of a new breakout. The move this week above the trend line is interesting. The trend line is a little wobbly based on the touch points on the left.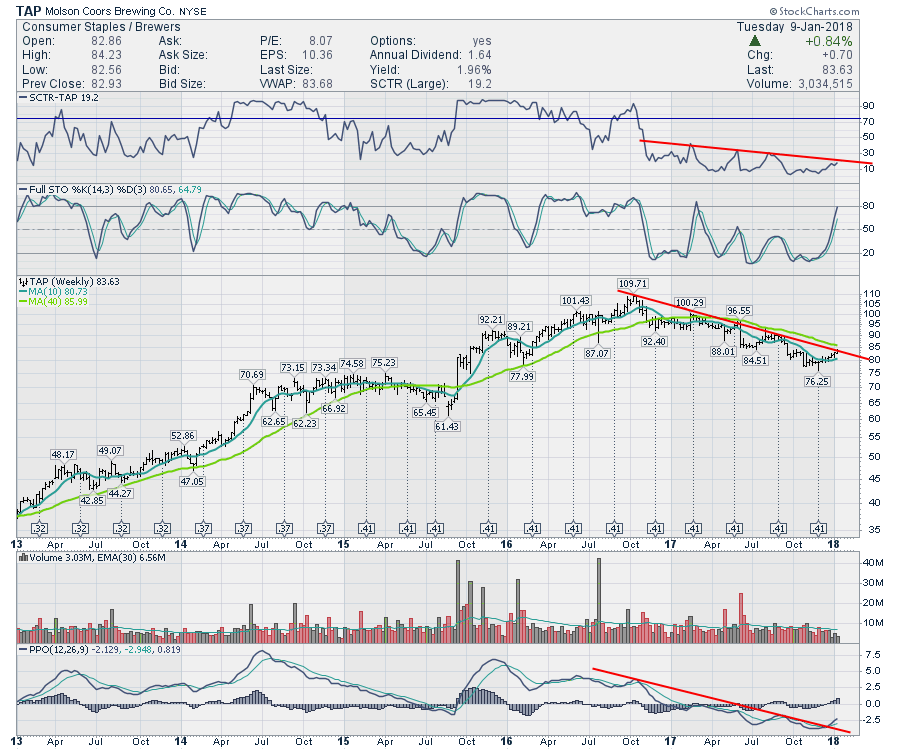 The weekly chart looks a lot better. The PPO has turned up and broken the down sloping trend line which is a good clue the trend is changing. Sometimes stalking a trade is the best trade. This chart looks well set up after a big 4-year uptrend and a 1-year pull back.
Good trading,
Greg Schnell, CMT, MFTA