Shopify (SHOP) made new 52 week highs today in the mid-cap area of the market. This is a company that owns software to build websites for selling merchandise through. In early 2017 it made a tremendous move higher and levelled off for 6 months. Now it looks like it is moving higher again.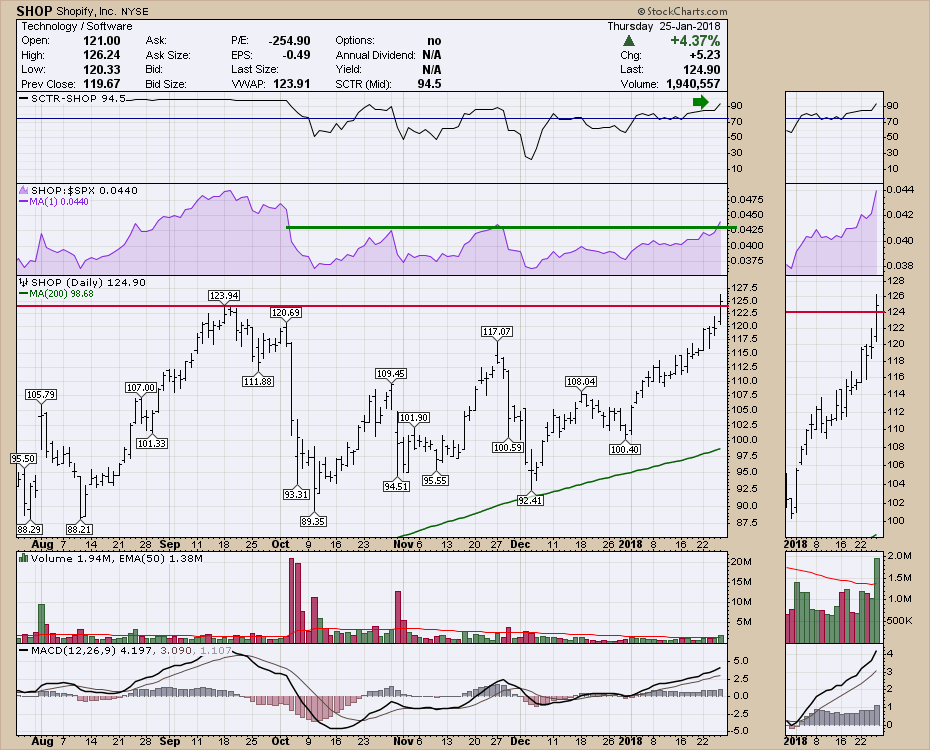 ---
The SHOP chart looks strong and steady as long as it can hold above $117 which was its previous high.
---
I published a Commodities Countdown video recording covering off some of the major moves in the currencies and commodities. You can follow this link to read about the currencies and see the recording as well. The US Dollar Gets Bucked Off.
Good trading,
Greg Schnell, CMT, MFTA.
PS. Shopify (SHOP) also trades on the Canadian market and I have a position in SHOP.TO for full disclosure. The Canadian ticker symbol also broke out to new highs today.