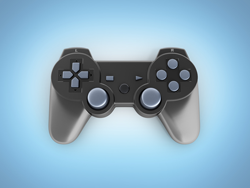 Electronic Arts (EA) is one of the leading stocks in a strong video game industry group. Note that Activision (ATVI), one of its main competitors, hit a 52-week high in late January and is challenging this high here in early March. Take-Two (TTWO) is the weakest of the big three, but still above the rising 200-day EMA and in a long-term uptrend.
EA looks promising because it is consolidating within a long-term uptrend. The long-term trend is clearly up because the stock surged over 25% from early December to late January and hit a 52-week high. Also note that the 50-day EMA is above the rising 200-day EMA. These are not shown to keep the chart clean.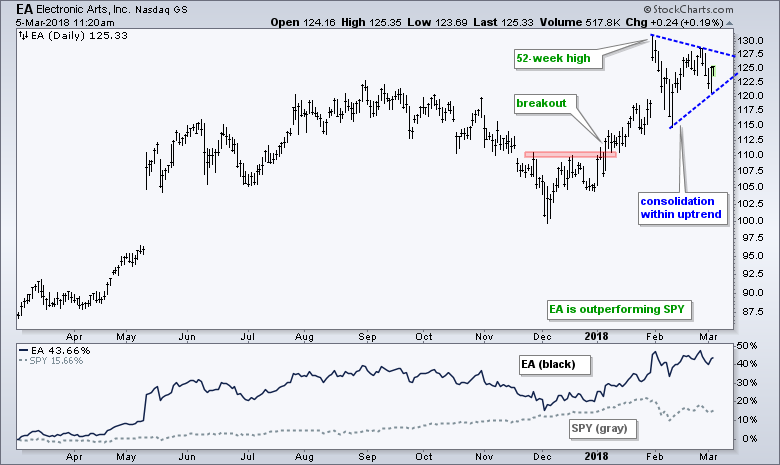 After surging some 25%, the stock consolidated with a triangle the last four weeks. This stalling is a rest within the uptrend and the triangle is viewed as a bullish continuation pattern. A break above the upper line (128) would be bullish and open the door to new highs.
The indicator window shows the performance lines for SPY and EA over the past year. EA is up over 40% since last March and easily outperforming the broad market benchmark, which is up around 15.53%.
---
Plan Your Trade and Trade Your Plan.
- Arthur Hill, CMT
Senior Technical Analyst, StockCharts.com
Book: Define the Trend and Trade the Trend
Twitter: Follow @ArthurHill
---