Stocks that build big bases generally have a prolonged move when they break out of them. This week CREE is soaring on news of an acquisition that closed today. This stock has all the markings of a new run starting.
SCTR is clearly trying to stay in the top quadrant, above 75. Price broke out above a two-year base, backtested the resistance line and bounced. This now makes the red line support. The PPO is turning up while above zero for the first time in a long time. Looks great!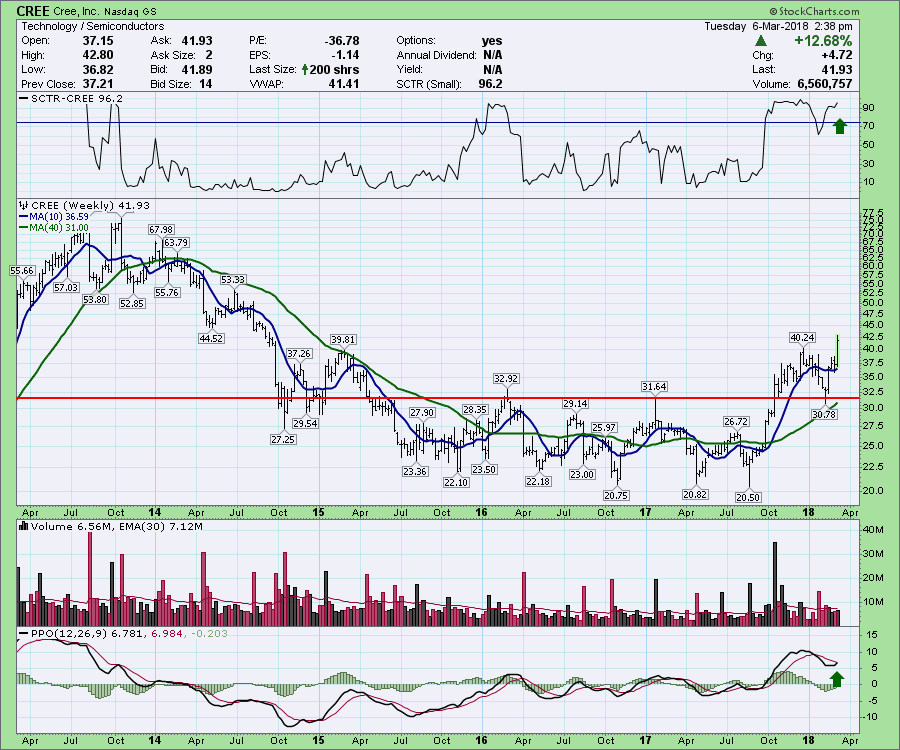 ---
Today's big push is a little hard to buy into, but any weakness should make a good entry. The $39 level would be suggesting a failed breakout.
Good trading,
Greg Schnell, CMT, MFTA