Commodities have been under pressure for over a month. But one of the rebels in the Commodity space has been Agriculture over the last few weeks. Look at the DBA ETF.
The SCTR is putting in the strongest move in 18 months. The price is clearly breaking out of the 4-year downtrend. Volume is the best in 18 months.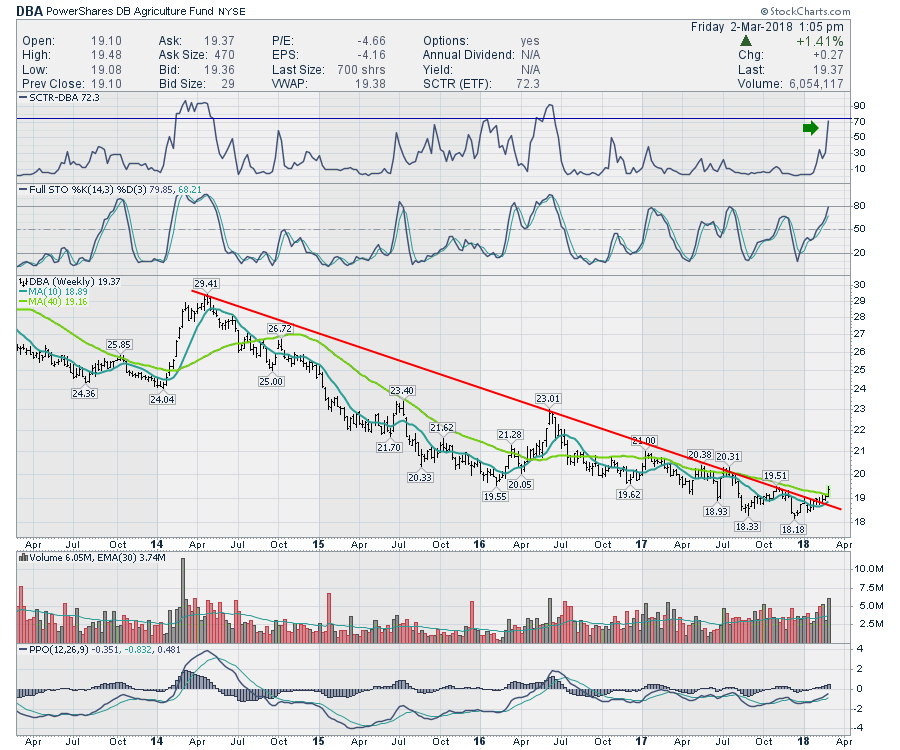 ---
There is a lot going on at StockCharts. Check out all the new information!
I have posted two new videos this week on my Vimeo Channel. Greg Schnell. Remember to click the follow button on Vimeo if you would like to be notified when new videos are posted.
I will appear on the MarketWatchers Live show Tuesday March 6th with Tom Bowley and Erin Heim. It is a quick show as the time just flies. I will be doing some coverage of all things StockCharts. I also covered a lot in the Stock Charts For Dummies book, which is available wherever books are sold.
---
Also, I will be presenting at the Phoenix/Scottsdale MTA.
Date: Wed March 7, 2018
Time: 5:00 - 6:30 PM
Topic: How to Leverage the StockCharts platform
Presenter: Greg Schnell, CMT, MFTA
Location:
7600 Doubletree Ranch Road, Suite 100
Scottsdale, AZ 85258
---
This weekend is ChartWatchers Weekend! Look for a newsletter with StockCharts writers providing commentary on the market.
---
Chartcon 2018 registration is now open! Registration kicked off !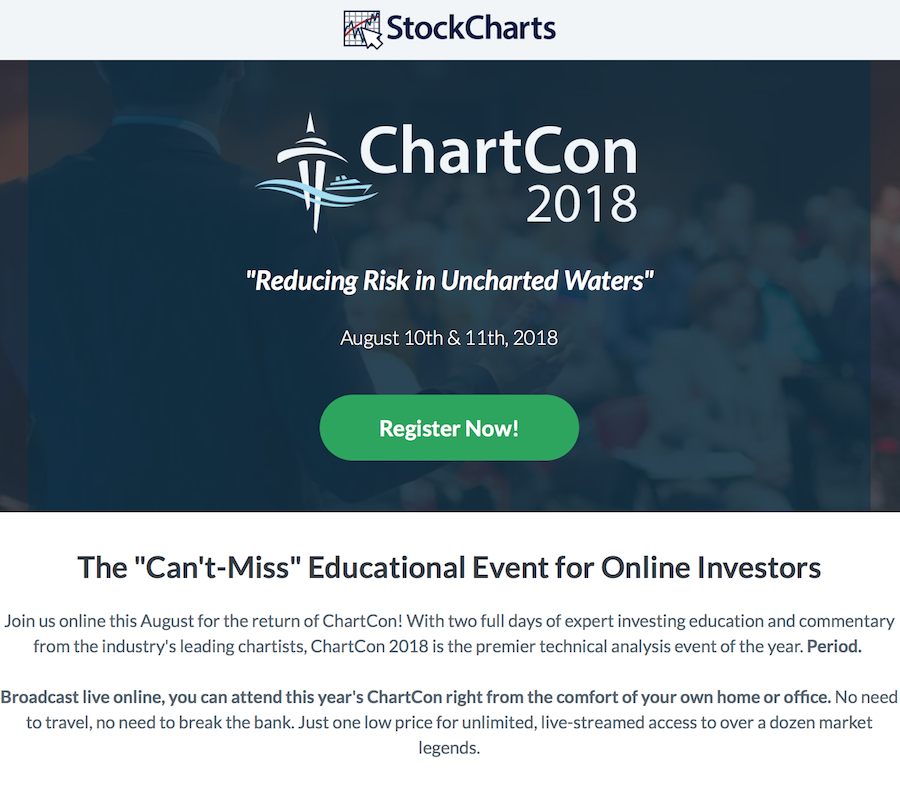 Chartcon 2018! Follow the link to register now!!!
Good trading,
Greg Schnell, CMT, MFTA