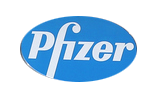 The pickings are slim as the market corrects and may charts turn ugly. I am noticing some strength in big pharma with Merck (MRK) up in March and Pfizer (PFE) holding above the early February low (so far).
The chart shows PFE with a zigzag uptrend since June. The stock surged to a new high in late January and then plunged back to the October low in early February. Price action remains a volatile as the stock bounces in this range.
I still consider the trend up because the 50-day EMA is above the 200-day EMA, the stock hit a new high two months ago and the 200-day EMA is holding (for now at least). There is also considerable support in the 33.3-34 area.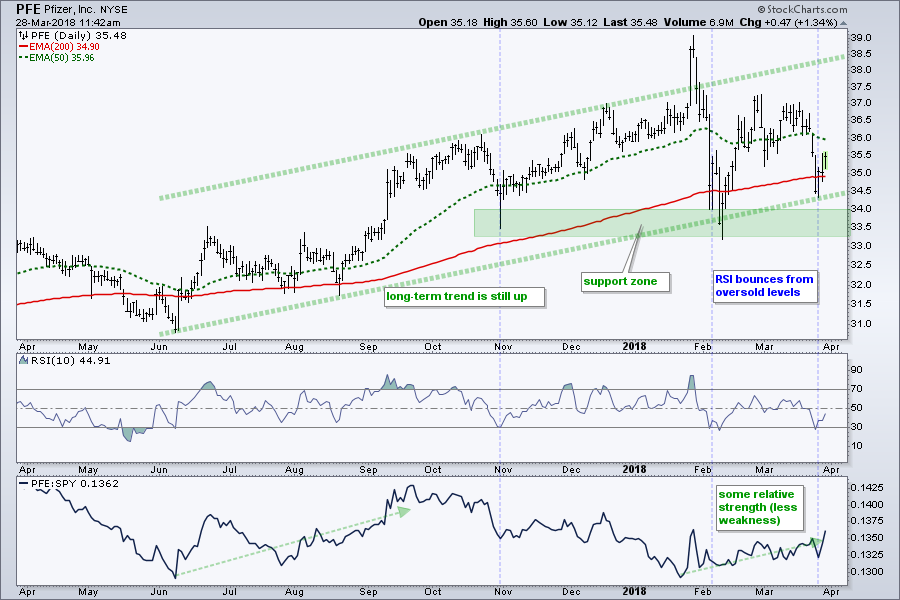 PFE became oversold as RSI dipped below 30 for the second time this year and moved back above 30 with this week's bounce. Thus, a mean-reversion setup is in play and the long-term trend is still up.
The indicator window shows the price relative (PFE:SPY ratio) edging higher since late January. This means PFE is outperforming SPY since late January. This is not because of strength, but rather because PFE is down less than SPY since January 23rd.
---
Plan Your Trade and Trade Your Plan.
- Arthur Hill, CMT
Senior Technical Analyst, StockCharts.com
Book: Define the Trend and Trade the Trend
Twitter: Follow @ArthurHill
---