American Express jumped to the front of the line and closed on all time highs with a huge surge today.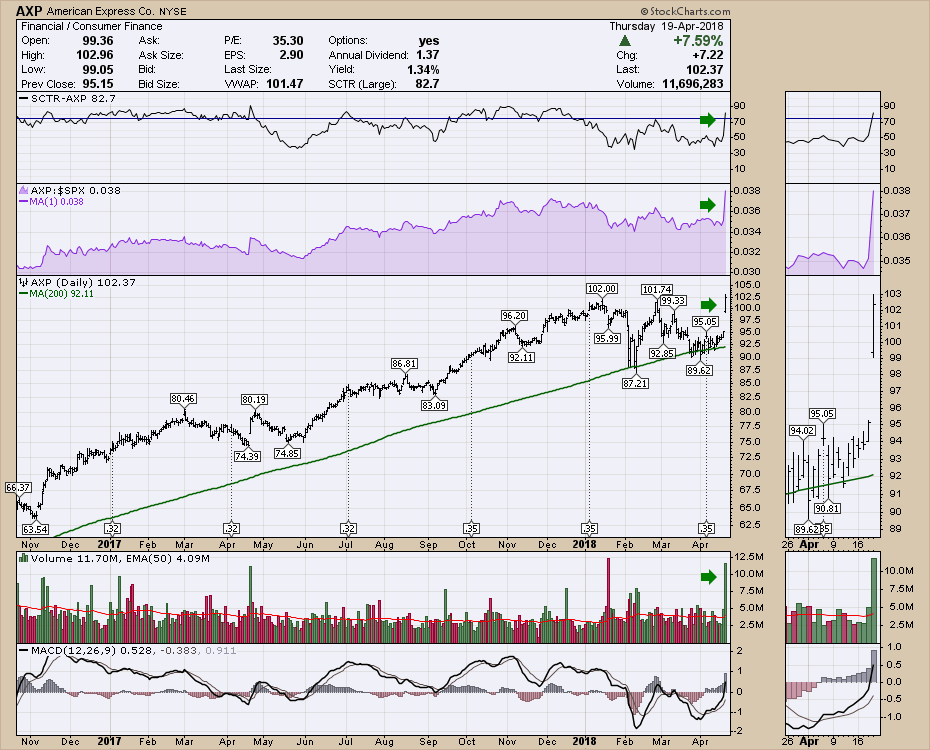 The SCTR surged back above 75 and the Relative Strength moved to new highs. Both of these are excellent indicators of strength. The price chart shows todays move exploding outside the range of the recent consolidation. Moves like this usually continue so watch for the stock to stay active in the top right corner.
While payment systems were raging in 2017 AXP was tracking them higher. After correcting for the first three months of the year, American Express looks ready to stay in the express lane.
Good trading,
Greg Schnell, CMT, MFTA