Microsoft has been a huge mover in the large cap space. Over the last few months, it took a rare pause on making higher highs. It looks ready to start climbing again.
The SCTR continues to be up in the top 25% and is currently at 90. The relative strength just keeps hitting all time highs. The price move today suggests it is continuing in its uptrend.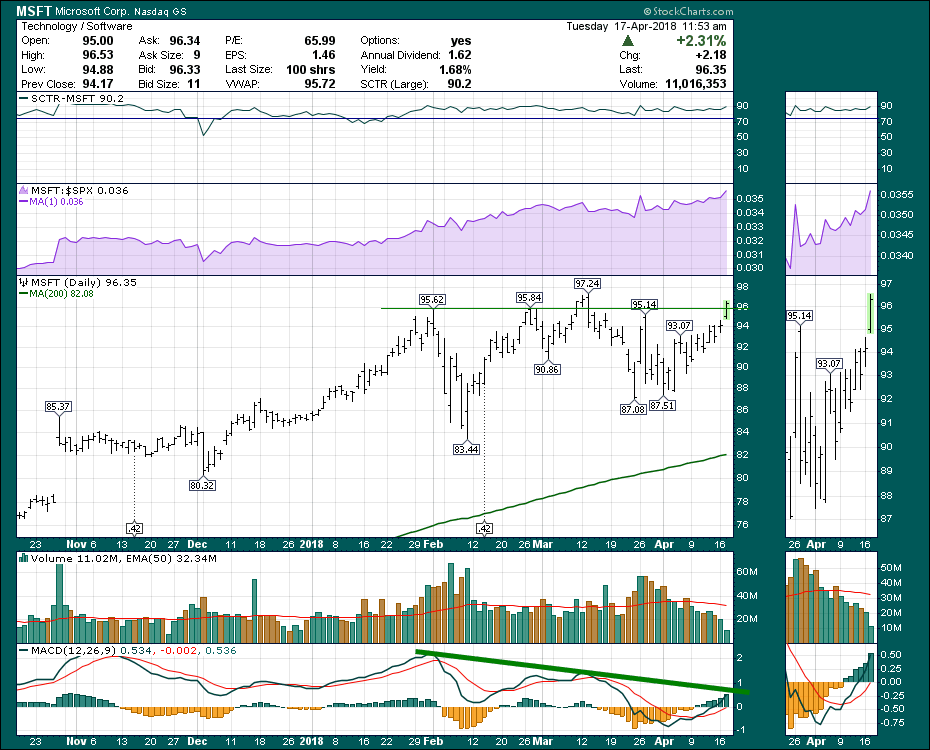 ---
The MACD is just moving above zero so this set up has lots of room to run.
Charts are breaking out all over the place. Now the the indexes have broken above resistance we are seeing some good movement.
I will be starting my new show, The Final Bar on StockCharts TV on Thursday at 5 PM ET. This channel has technical analysis channel has information, education, tips and tricks on the StockCharts tools, 24/7! You will find the schedule at the bottom of the screen. StockCharts TV!
Good trading,
Greg Schnell, CMT, MFTA