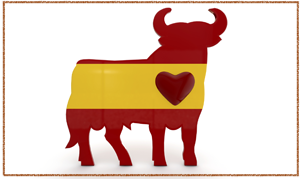 The Biotech iShares (IBB) surged off support in mid-May and then stalled the last two weeks with a bull flag taking shape.
A bull flag is a short-term bullish continuation pattern. These patterns form after a sharp advance and represent a rest or consolidation. This is often needed to digest the gains and prepare for the next leg higher.
Flags can be flat or slope down and they fly at half-mast. Thus the pole we see in the chart below is only a half pole. A flag breakout would signal a continuation of the prior advance and project a similar move higher. Thus, the length of the pole can be added to the flag low for an upside target.
The chart below shows IBB with a falling flag and a breakout at 108 would target a move to the 114 area. The pole extends from 108 to 100 (8) and the flag low is around 106 (106 + 8 = 114).

---
On Trend Available to All
On Trend is my show on StockCharts TV. Available to everyone, this show airs every Tuesday at 10:30 AM and is then archived on our Youtube Channel. StockChartsTV and the video archives are available to everyone.
Highlights from On Trend for Tuesday, May 29th
What do Trendlines Actually Measure
Measuring Risk On/Off (Dollar, Gold, Yen, Treasuries)
Euro Breaks Down and Yen Bounces
Gold Becomes Oversold within an Uptrend
Italy and Spain Lead Europe Lower (international index symbols)
QQQ, Top QQQ Stocks, XLF and XLV
---
Plan Your Trade and Trade Your Plan.
- Arthur Hill, CMT
Senior Technical Analyst, StockCharts.com
Book: Define the Trend and Trade the Trend
Twitter: Follow @ArthurHill
---