McDonald's is in the process of rolling out a few new store formats. I saw one first hand in Sydney, Australia on its opening week. While there were some bugs to be worked out at the time, the format was interesting. Well, apparently it's full steam ahead with the format and the plan is to turn 1000 stores each year.
The chart has been in a terrific up trend through 2017. In 2018 it has been consolidating. Well, that all changed today with a burst out of the top of the range.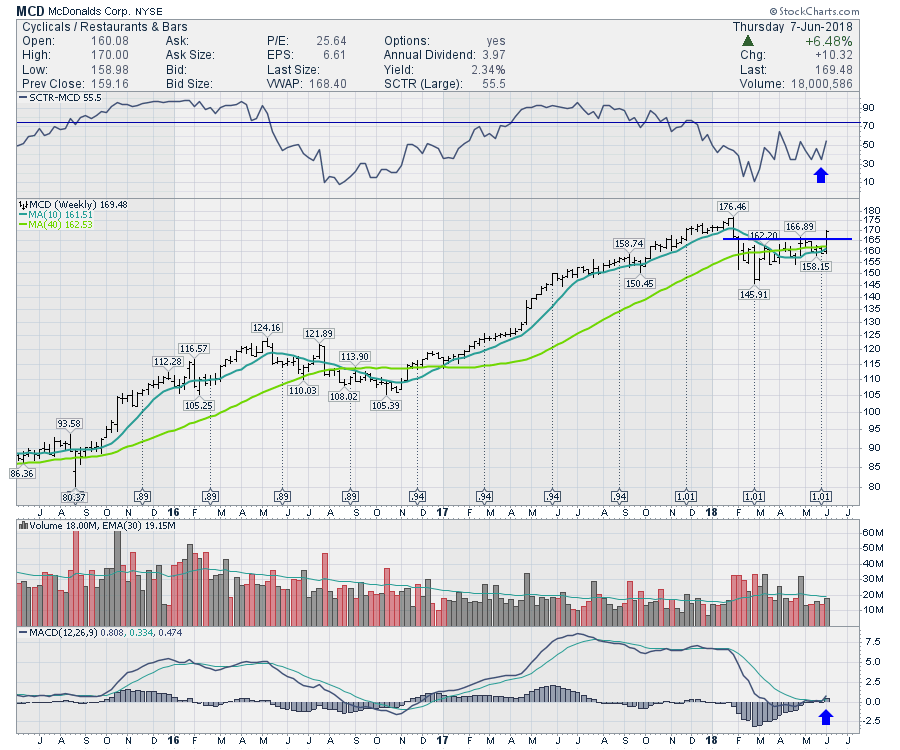 The break out has a nice volume bar with another full day to be added. The MACD turning up just above zero looks very bullish.
---
I host a new TV show on StockCharts.com called The Final Bar. It airs Thursdays at 5 PM ET and is repeated throughout the week on StockCharts TV. You can also catch it on my Vimeo channel or on the StockCharts.com YouTube Channel.
Good trading,
Greg Schnell, CMT, MFTA
Senior Technical Analyst, StockCharts.com
Book: Stock Charts for Dummies
Twitter: Follow @Schnellinvestor