I fully realize how beaten down the price of Gold is. What makes this chart more interesting is that it has been climbing even well Gold has gone lower. So not only does it have technical strength relative to Gold, it is also starting to outperform the $SPX. This is shown by the rising line on the purple area chart. One other clue I like is the SCTR is moving above 75 suggesting the price action is becoming one of the top performing stocks.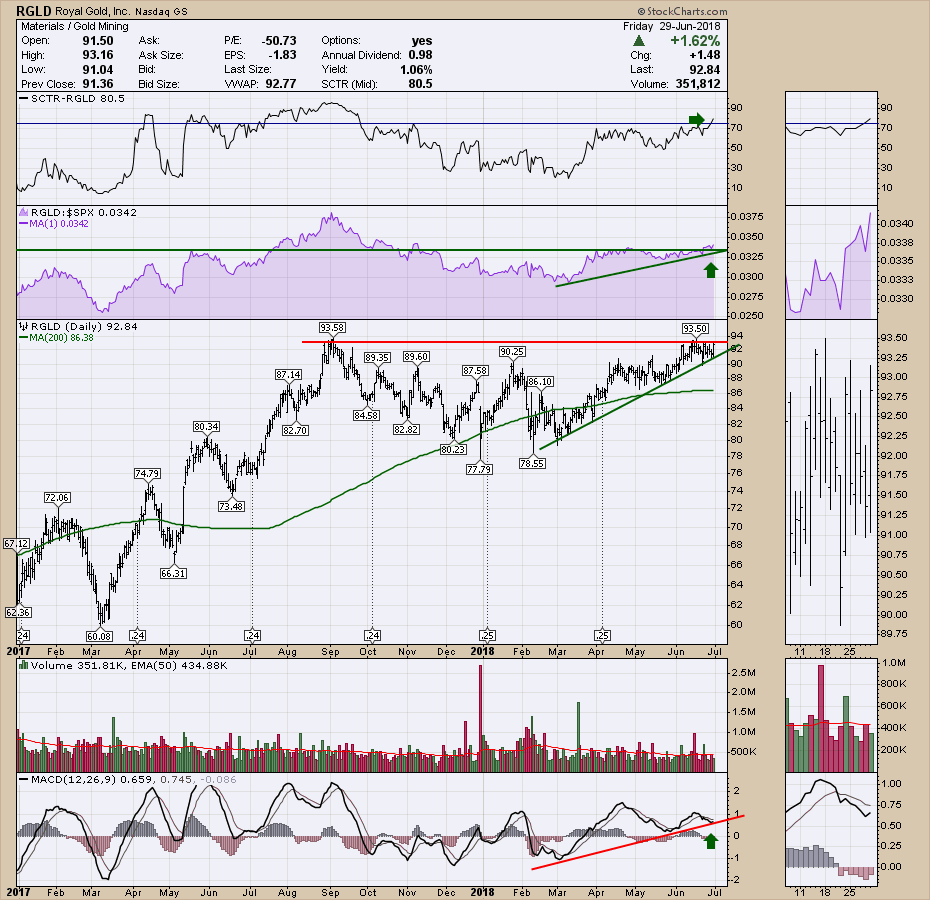 ---
If this stock pushes to new highs next week, it is well set up for the move. The price is consolidating just under the previous highs as the MACD looks like it is trying to turn up while above zero. This is a very positive place for the stock to launch from.
Even the weekly chart looks great! I particularly like the trend line break in momentum while above zero.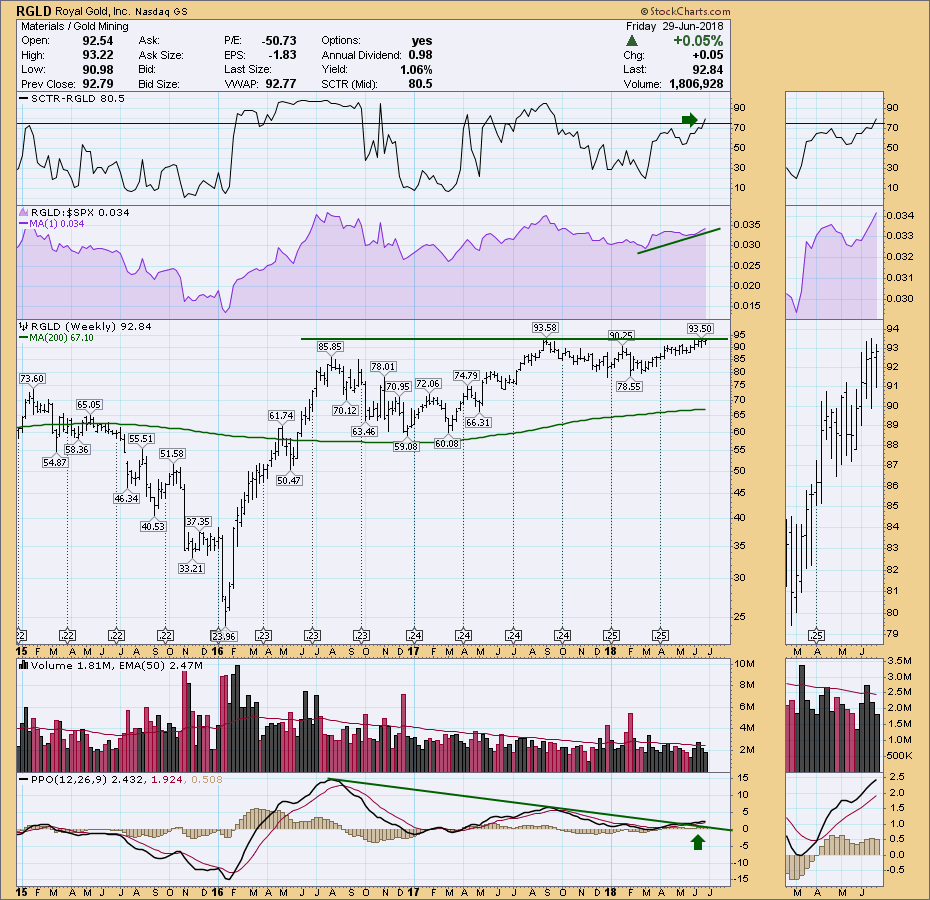 There are lots of good trade ideas in the individual gold stocks. I strongly encourage taking a look there.
---
I produced another edition of The Final Bar this week. I laid out the case why I am very concerned about the global market situation. A quick 1/2 hour! It airs Thursdays at 5 PM ET and is repeated throughout the week on StockCharts TV. You'll find the short cut to the video below. You can also catch it on my Vimeo channel or on the StockCharts.com YouTube Channel.
---
Here is the half year review edition of the Commodity Countdown. I focus in on the setup in Gold and silver. Remember, commodities should be bought near their lows! The Nasdaq and the Toronto Stock Exchange both failed to hold their breakouts to new highs so this week is important. The Bullish Percent indexes are particularly precarious.
Here is a screen shot of 16 different indexes and where they are in terms of a buy or sell right now. My favorite is the PPO trend as it is one of the earliest, but even the PPO signal suggests trouble ahead. The RSI below 40 is the slowest signal. The percentage below shows how many indexes are still on a buy signal depending on your indicator. SPuRS is the relative strength compared to the $SPX. The bottom line: most markets are on a sell signal. More on the video. Makes the video pretty important!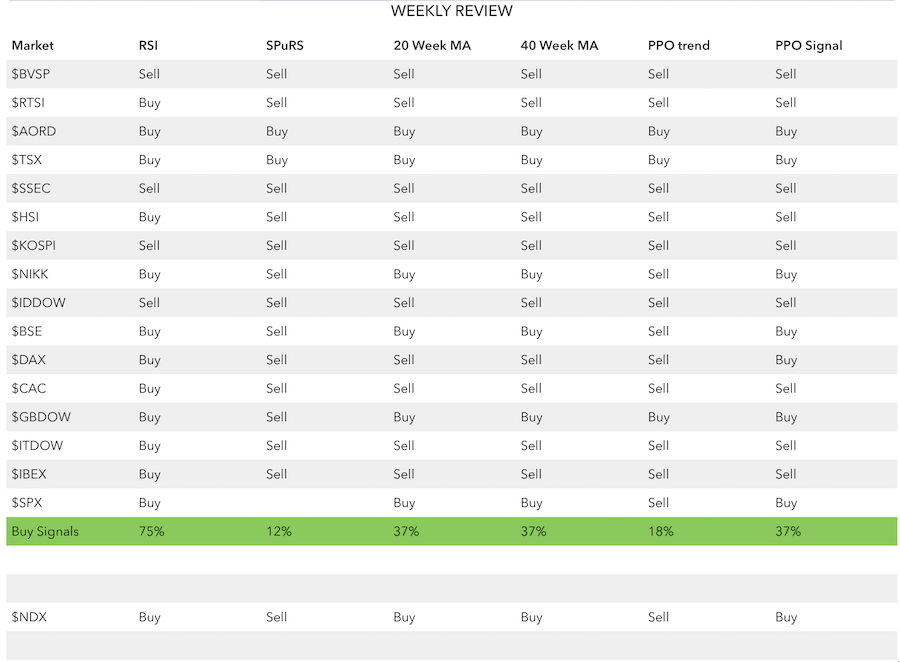 ---
For Canadian investors, here is a copy of the most recent Canadian Technician video. Canada suffered a failed breakout this week and I'll review that on Tuesday's fresh new update.
If you are missing clues on signals in the market, follow me on Twitter and check out my Vimeo Channel often. Bookmark it for easy access!
Good trading,
Greg Schnell, CMT, MFTA
Senior Technical Analyst, StockCharts.com
Book: Stock Charts for Dummies
Twitter: Follow @Schnellinvestor