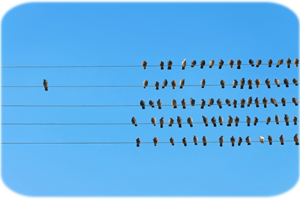 Last week was tough on stocks as the S&P 500 SPDR declined around 1%, the Nasdaq 100 ETF fell 3% and the Biotech iShares plunged 4.5%. Despite a rough week, note that some 180 stocks in the S&P 500 closed higher and bucked the selling pressure. Many of these names came from the finance, utilities and healthcare sectors. Even though BioMarin (BMRN) is not part of the S&P 500, the stock closed higher last week and the price chart caught my eye.
The chart shows BMRN breaking resistance levels in May and June as the 50-day EMA crossed above the 200-day EMA. The stock hit a new high in early August and is clearly in an uptrend.
After a big advance from 76 to 106, the stock pulled back with a correction to the 96 area. A $30 advance and $10 pullback seems reasonable for a normal correction within a bigger uptrend.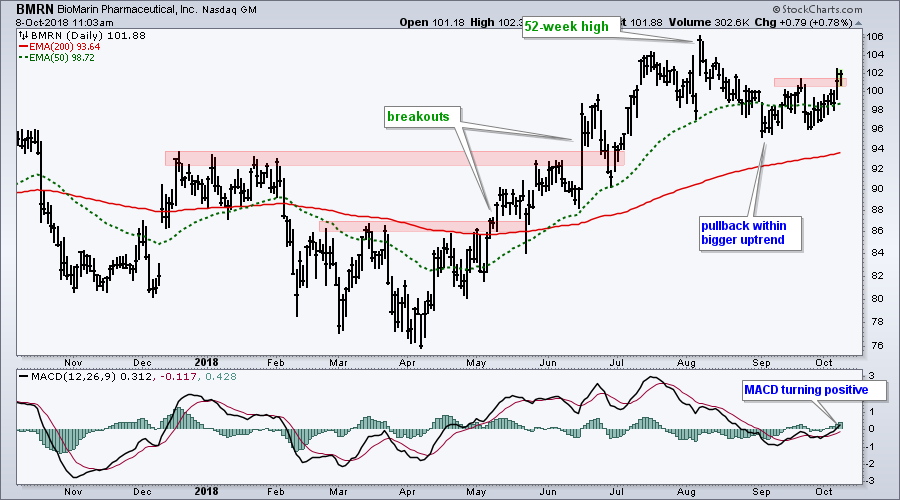 There are now signs that this correction is ending as price broke above the mid September high and MACD turned positive, which means the 12-day EMA moved above the 26-day EMA. This recent uptrend signals an end to the correction and a resumption of the bigger uptrend. I, therefore, would expect a challenge to the August highs, and even a new high.
---
Plan Your Trade and Trade Your Plan.
- Arthur Hill, CMT
Senior Technical Analyst, StockCharts.com
Book: Define the Trend and Trade the Trend
Twitter: Follow @ArthurHill
---