Apache (APA) has been building a base between $35 and $50. A measured move would suggest a retest of the highs at $66 over the next year. Apache also pays a dividend.
Looking through the technical indicators, the SCTR is showing the highest reading since 2016 and has just moved above $75. The relative strength line looks to make new 52 week highs. The PPO just turned up a few weeks ago with the first positive cross above zero in months.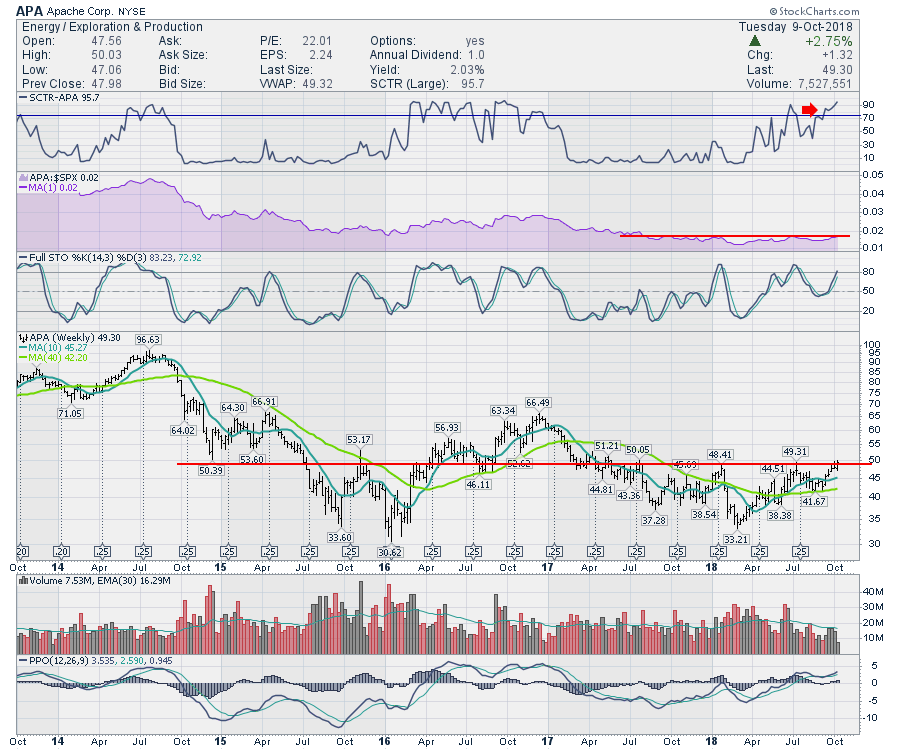 The outlook for both oil and gas is also accelerating and the stock looks to be one of the strongest in the sector.
Good trading,
Greg Schnell, CMT, MFTA