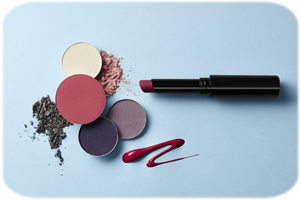 The broad market environment is a bit shaky right now, but Ultra Beauty (ULTA) is holding up relatively well with a normal pullback after a big breakout.
First and foremost, the stock is in a long-term uptrend after a breakout, surge and 52-week high in September. Also note that the 50-day EMA is above the 200-day EMA and price is above the rising 200-day EMA.
After surging some 25 percent, the stock fell back to the 50-day EMA in early October with a normal pullback. While stocks were falling sharply on Thursday, the stock closed with a small loss and managed to hold above the rising 50-day EMA. ULTA bounced on Friday and continued higher on Monday with a break above last week's high.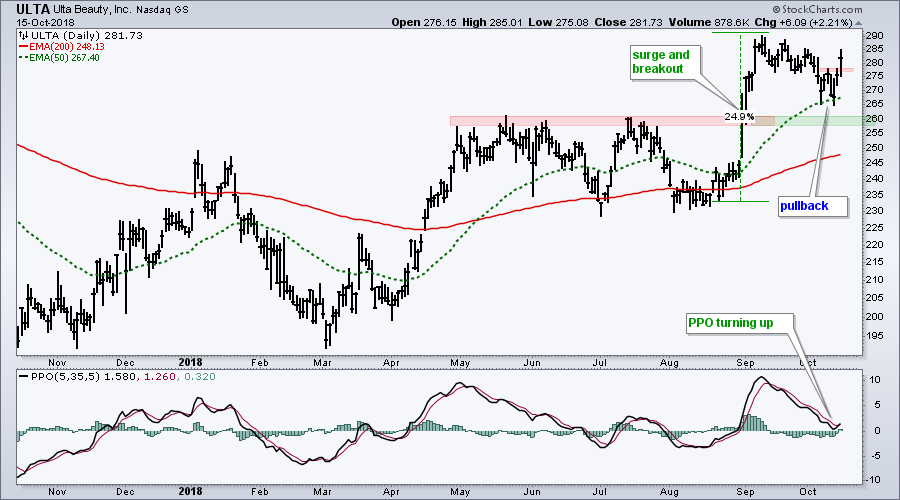 The PPO (5,30,5) confirms price action with an upturn and move above the signal line. Even though the broader market looks shaky, ULTA continues to act well and show signs of buying pressure.
---
Plan Your Trade and Trade Your Plan.
- Arthur Hill, CMT
Senior Technical Analyst, StockCharts.com
Book: Define the Trend and Trade the Trend
Twitter: Follow @ArthurHill
---