$GOLD had a big day on Thursday with a $34 move.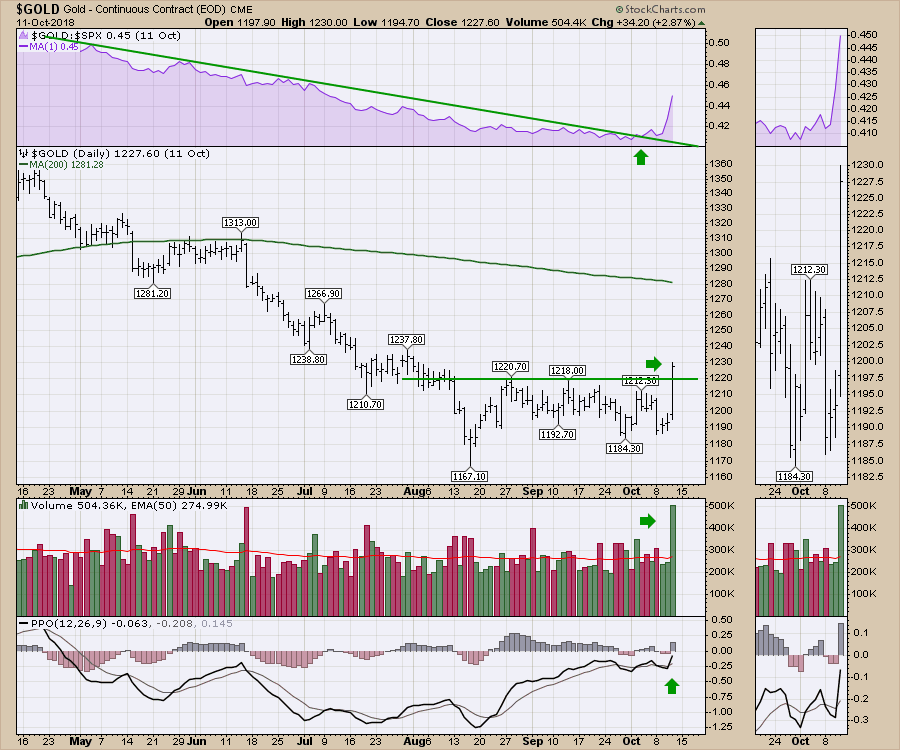 While Gold has been out of favor so long, everyone has ignored it. If you are looking for something moving positive while the market stresses here, Gold related trades might be part of your solution.
Good trading,
Greg Schnell, CMT, MFTA.