Workday has been a big performer but over the last nine months it has built a floor around $120. Friday saw the stock soar above the previous highs. While it is hard to buy after a 12% surge in one day, this stock looks like a good buying candidate on a pullback.
The SCTR shows it as one of the strongest stocks out there. The relative strength soared to new heights. The November double bottom was an important base and the $50 move off that is very impressive.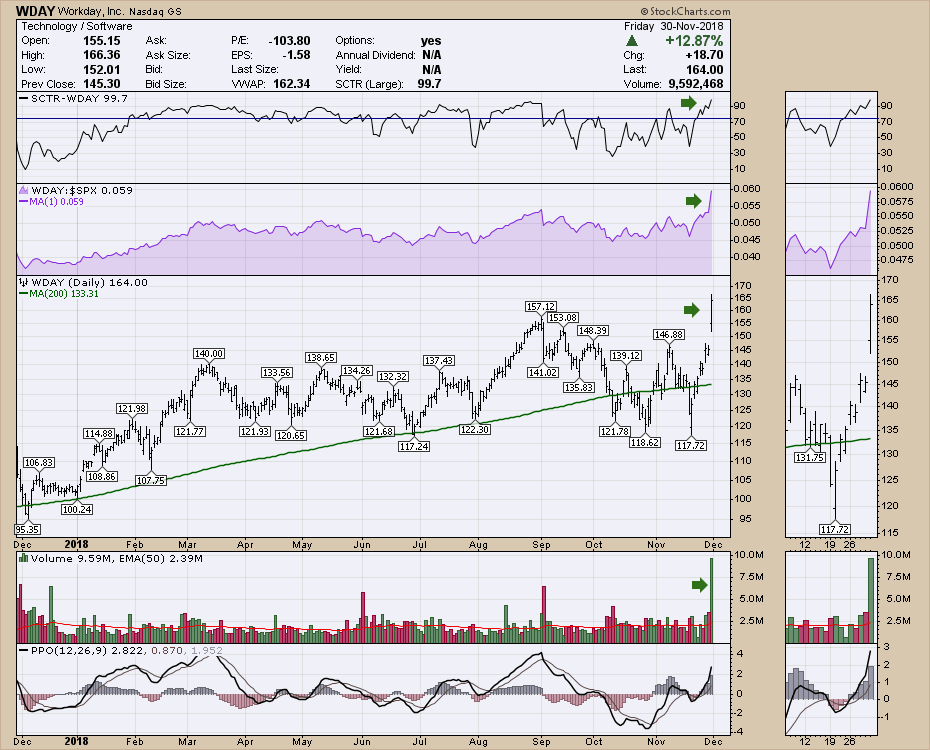 The stock obviously attracted a lot of volume interest as well. With this volatile market, I would follow the stock closely to try and find a lower entry rather than top ticking it by buying way up here on an emotional day.
As we head into December, 309 stocks made new 52 week highs at some time in October. That is pretty good considering how beaten up the indexes were. Stay tuned to see if we can get more upside momentum.
Good trading,
Greg Schnell, CMT, MFTA