This pipeline business is a stable cash flow generator that also pays a healthy dividend of 6%. Enbridge is a large North American pipeline company with some projects in the works that should come on stream in 2019.
Looking at the setup, the SCTR is suggesting the price action is better than most of the stocks with a reading of 88. The relative strength made new 10 month highs. Price popped to a new 3-month high after capitulation selling volume marked the lows.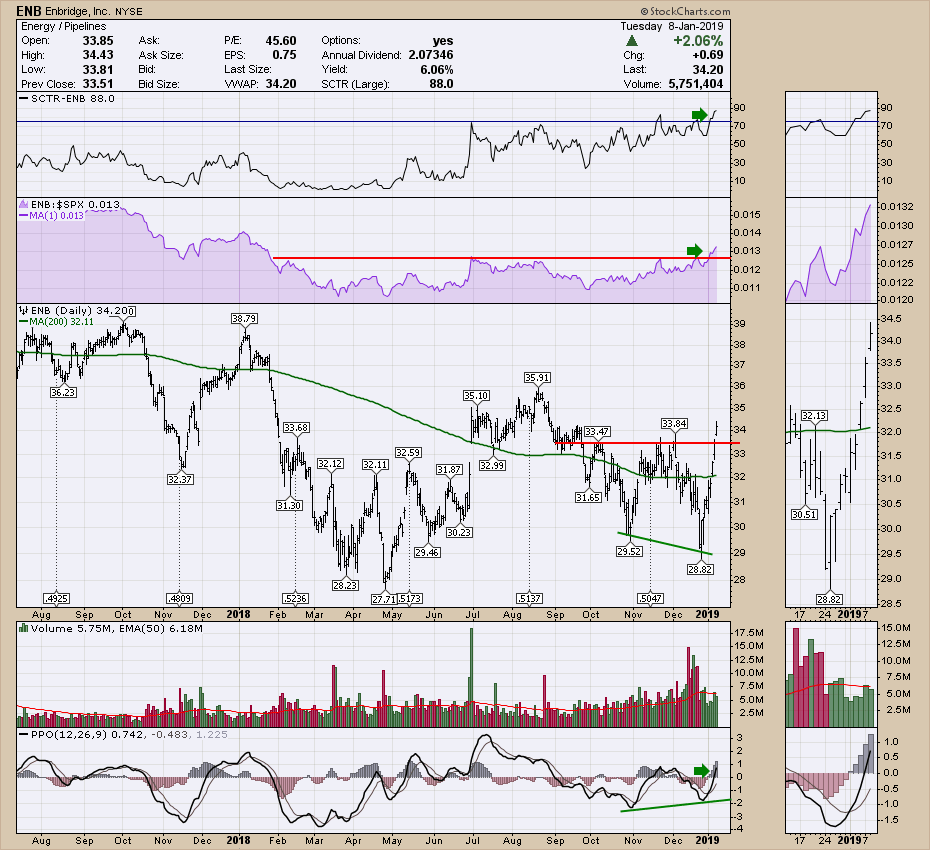 On the weekly chart it looks good too.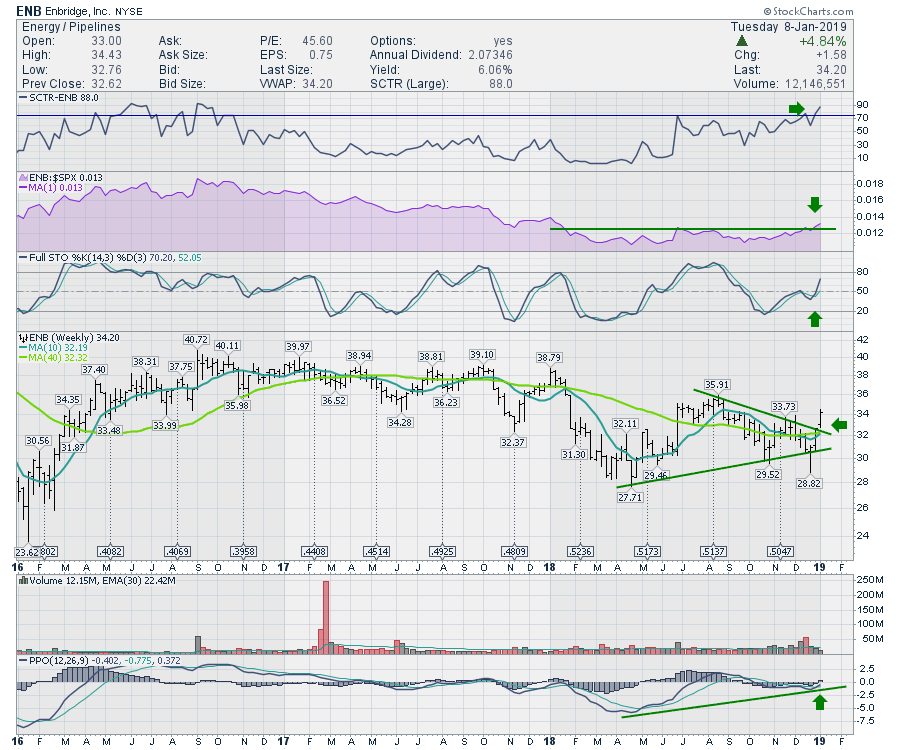 That nice fat dividend on Enbridge is worth looking at here. Try to identify a good stop location like last weeks highs. The overall market is trying to work its way higher here. The 50-day moving average is in play now. As we move higher, it will be important to watch for overhead resistance starting at 2575 on the $SPX. With the high volatility, reversals could be sudden so continue to be defensive.
Good trading,
Greg Schnell, CMT, MFTA