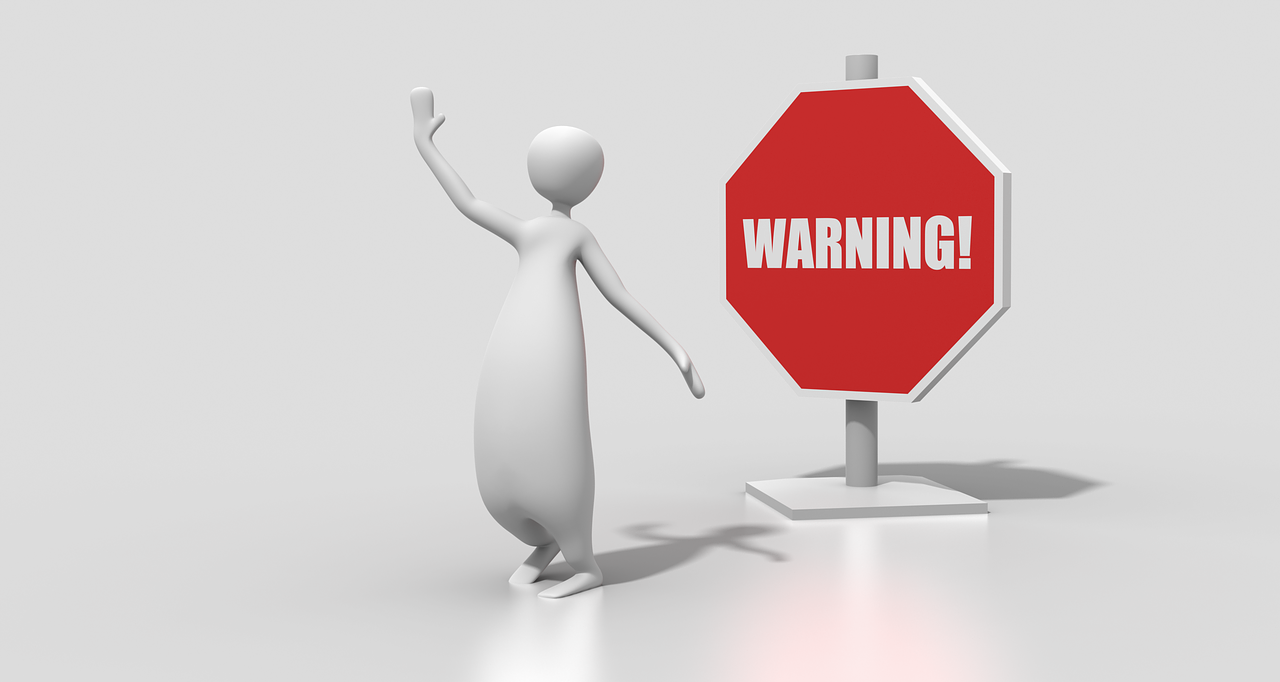 It seems I did not have to look very far to find today's DITC entry...
The S&P 500 ($SPX) provides enough ammunition to get excited - or maybe worried is a better word - and not ignore the price action that is unfolding at the moment.
Looking at the 6-month chart of the index, the contours of a head-and-shoulders top formation can be distinguished. Is it a perfect H&S? Probably not. Does it have enough validity to not be ignored? Definitely.
---
---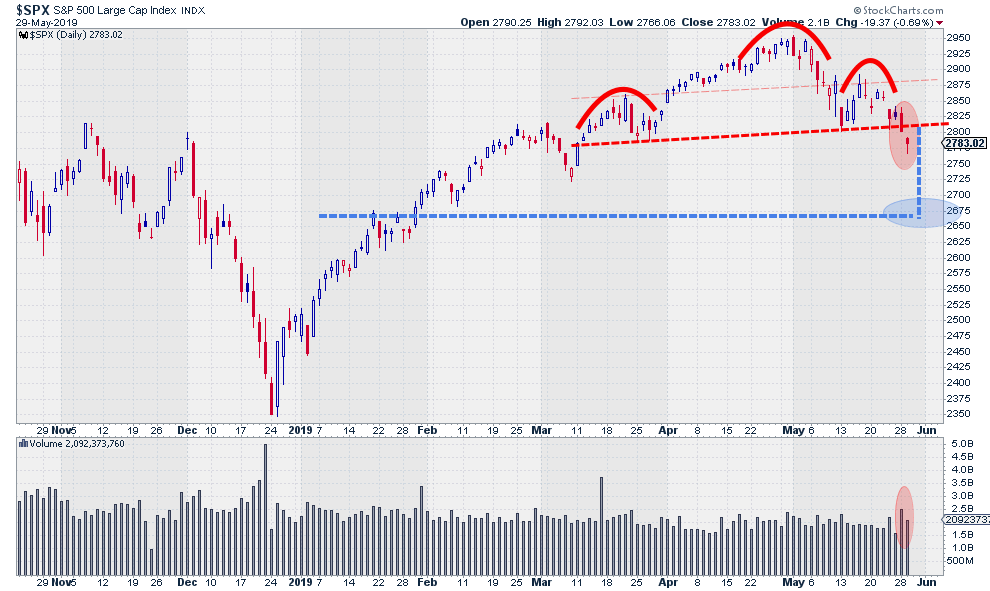 The rally out of the December low ended at the high on the 1st of May, when a more serious decline took the S&P back to 2800.
The first indication of weakness emerged when the next rally was unable to push back to the previous high, with a new high instead being put into place near 2900, significantly lower than the high at 2954 on 1 May.
From that lower high, the market started to decline again, resulting in a very weak day on 28 May with a low dangerously close to the slightly up-sloping support line that connects the arm-pits of the H&S formation. Yesterday's gap down definitely broke that level and completed the formation. Whether you subscribe to the H&S formation or not, it definitely is a weak move, kicking off a new series of lower highs and lower lows.
Building on the premise of an H&S being put into place, we can calculate the expected price target for the ensuing move by projecting the height of the pattern down from the break-level. This leads to an expected decline towards 2675 (roughly 5%). The spike in volume on the last two (weak) days support the case for a completed H&S.
5% is not a massive decline (yet) but, in the bigger scheme of things, it looks as if we are putting a fairly major peak into place - and things can easily go from weak to worse. In any case, warning lights are flashing!!
---
My regular blog is the RRG Charts blog. If you would like to receive a notification when a new article is published there, simply "Subscribe" with your email address.
Julius de Kempenaer
Senior Technical Analyst, StockCharts.com
Creator, Relative Rotation Graphs
Founder, RRG Research
---
Want to stay up to date with the latest market insights from Julius?
– Follow @RRGResearch on Twitter
– Like RRG Research on Facebook
– Follow RRG Research on LinkedIn
– Subscribe to the RRG Charts blog on StockCharts
---
Feedback, comments or questions are welcome at Juliusdk@stockcharts.com. I cannot promise to respond to each and every message, but I will certainly read them and, where reasonably possible, use the feedback and comments or answer questions.
To discuss RRG with me on S.C.A.N., tag me using the handle Julius_RRG.
RRG, Relative Rotation Graphs, JdK RS-Ratio, and JdK RS-Momentum are registered trademarks of RRG Research.