One of the industry groups that hit a new high this month was the Aerospace and Defence industry group ($DJUSAE). That chart looks beautiful.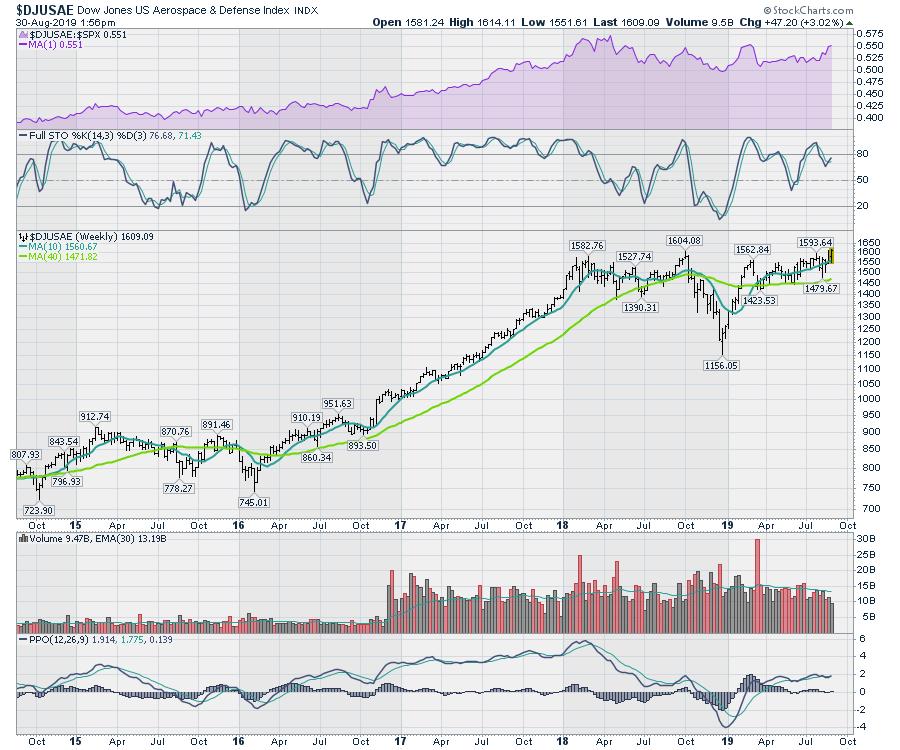 Looking through the charts in that industry group, Northrop Grumman (NOC) has been roaring higher. But another chart setting up nicely right now is General Dynamics (GD). The chart made new 2019 highs this week!
The SCTR is trying to get up into the top 25%, showing strength compared to the other big performers in the large-cap space. The relative strength to the S&P 500 broke the down trend in late July. The stock wobbled in August, but now looks set to move up.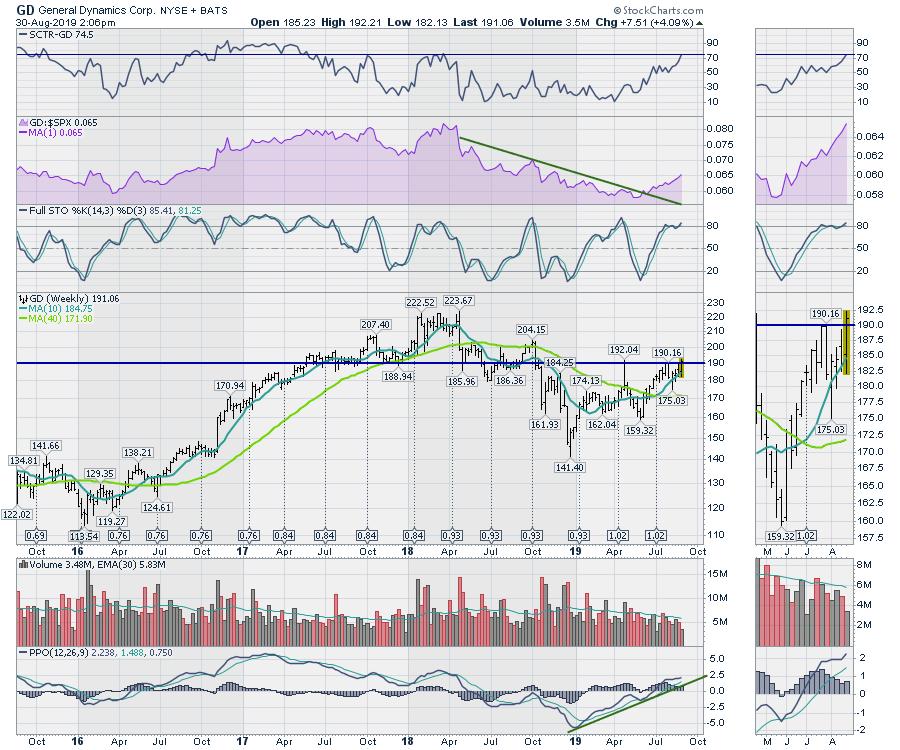 With the NYSE Advance-Decline Line hitting fresh cumulative highs here, it looks like this market still wants to move to the upside. I'll have more information on the Canadian Technician weekend market review.