Alcoa (AA) is one of the beaten-down names in the commodity space. With the XLI breaking out to new highs this week, all of the industrial metal stocks look set to run, and Alcoa could be one of the gems that makes a big move. Commodity-related stocks go from horrible to wonderful and we can look at them as they make the turn.
Here's the daily view in launching: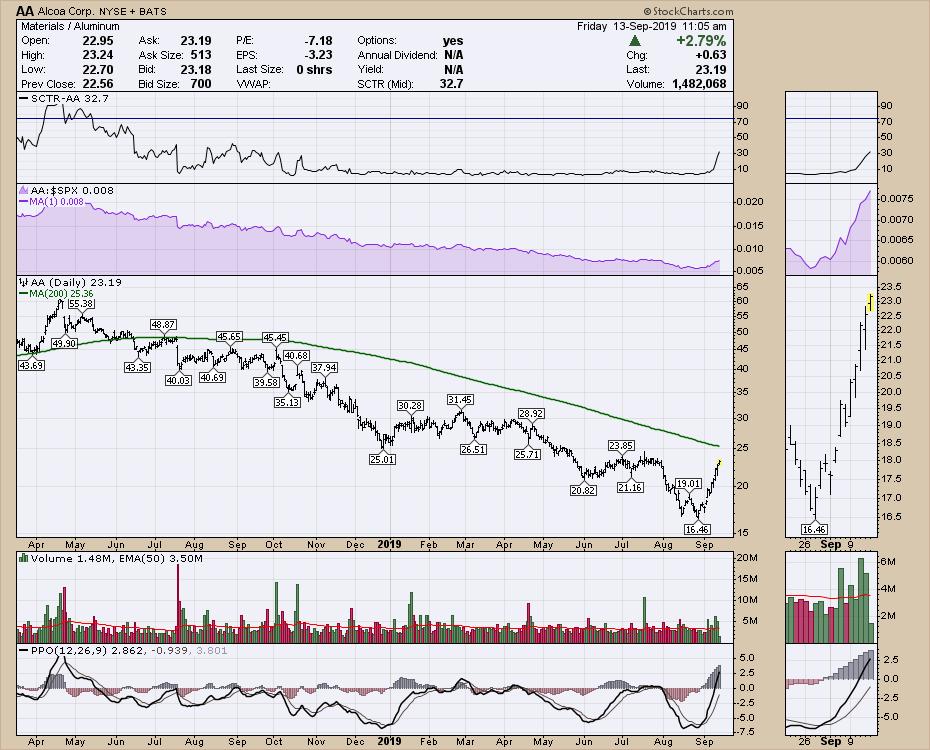 The weekly view gives us some perspective on how far this could move if China trade improves.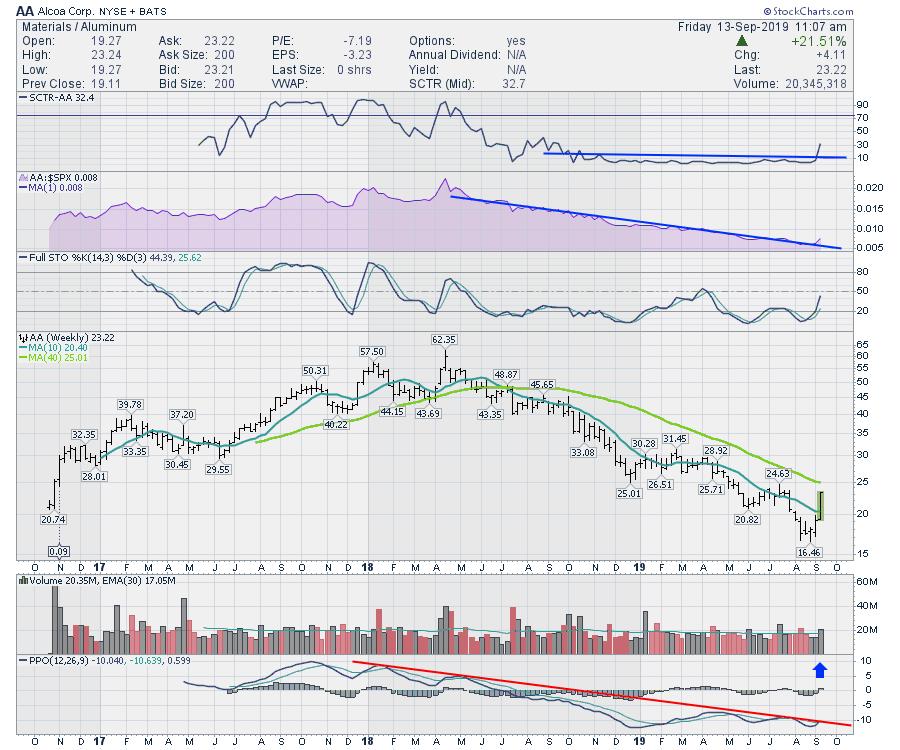 So lots of room to the upside! Again, as the XLI breaks out, copper, steel, aluminum and rare-earth metals can all run.
I do want to point out some of the places I'll be speaking over the next few weeks. Firstly, I'll be presenting at the TSAASF.org conference on Saturday, September 14. Head over to TSAASF.ORG for more information.
On Tuesday September 17th, 2019 I'll be at the Minneapolis CMT Association meeting as part of a panel discussion about the current state of the markets. Ralph Acampora, Jay Woods, Craig Johnson, Katie Stockton and I will be rolling through some ideas for the 4th quarter of 2019 and 2020.
On September 21, 2019, I'll be presenting at the Toronto MoneyShow.
Save The Date:
We are also getting set up for the Canadian Society of Technical Analysts' annual Technicians Day on October 19th, 2019. Book that date in your calendar; it's an all-day event that you can attend online for just $35 or in person for $75. I'll have more information in the coming days.