With the market broadly pushing to new highs worldwide, the talking TV heads are onto the "what's-working-lately" narrative. The endless talking frenzy about the wipeout of this years IPOs has been forgotten by the constant chatter of the haunting Halloween Highs coming at us! Well don't forget to call Uber and Lyft for your party rides, as they appear to be turning higher in the broadening breadth of this market.
Weekly charts don't do much good on such a short history. Below is a two-hour chart for UBER. It's clear that the downside slide momentum is breaking, but now we need this chart to turn north and start finding some large institutional investors. It always looks worse when the last candle is rolling over. This chart bears watching for a turn signal.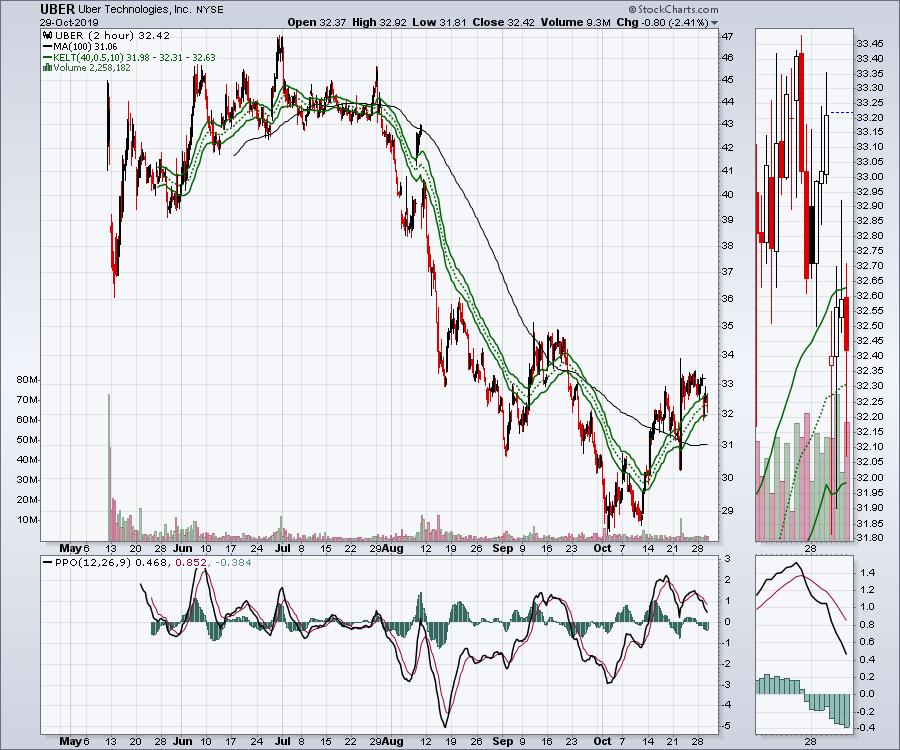 Lyft was heading south at a higher rate of speed. Now, riders are looking to see that the current bump that started is more than just a speed bump. The stock IPO'd before UBER and fell 50% into a serious pothole. With this aggressive decline and the start of better price action, this deserves a look.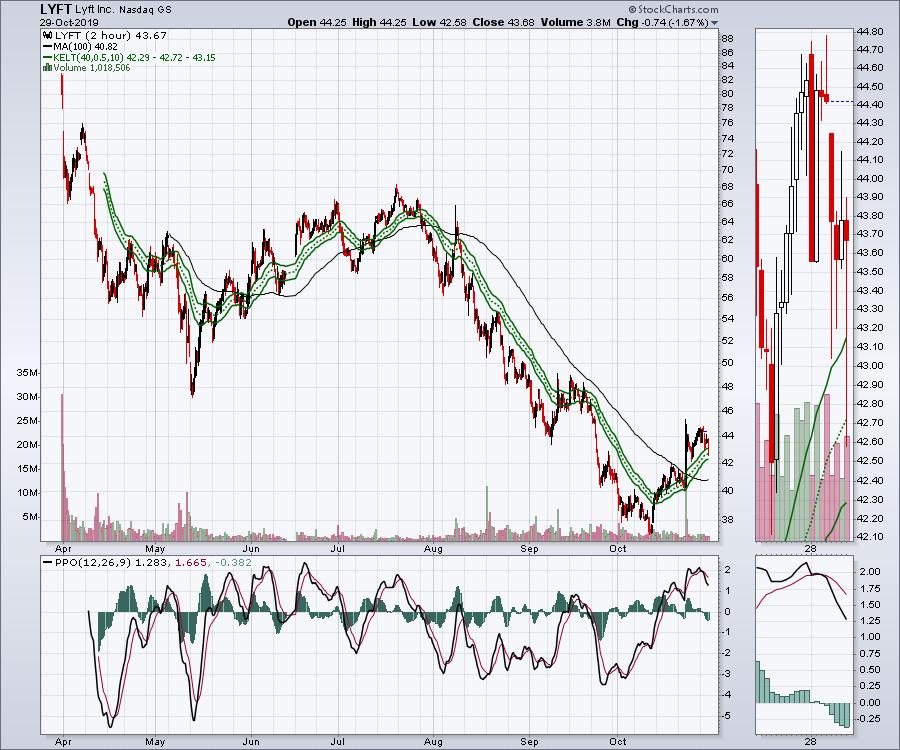 I have some scans that run every day, and this week I am getting scan results from my IPO chartlists. When the broad basket starts to turn, that is a positive sign. As the market breaks out, continue to watch to see what stocks are joining the party.