When searching for downtrend reversal candidates, it's important to make sure that the stock's exhibiting bullish technical signals that point to an ability to sustain its new uptrend. It's also helps to make sure that the company is in a renewed period of growth that would drive the price higher as investors gain confidence that the turnaround is real.
The stock I'm sharing with you today has both these characteristics. Technically, the stock has broken back above key moving averages and its done so on volume.
The beginning of its turnaround was in mid-August following the company's release of earnings. While the numbers were a bit weak, management's guidance going forward was very positive. As you can see, the stock broke back above its 50 day moving average on volume on the news. This bullish action pushed the stock 15% higher before it met with resistance at its downward trending 200 day moving average.
DAILY CHART OF URBAN OUTFITTERS (URBN)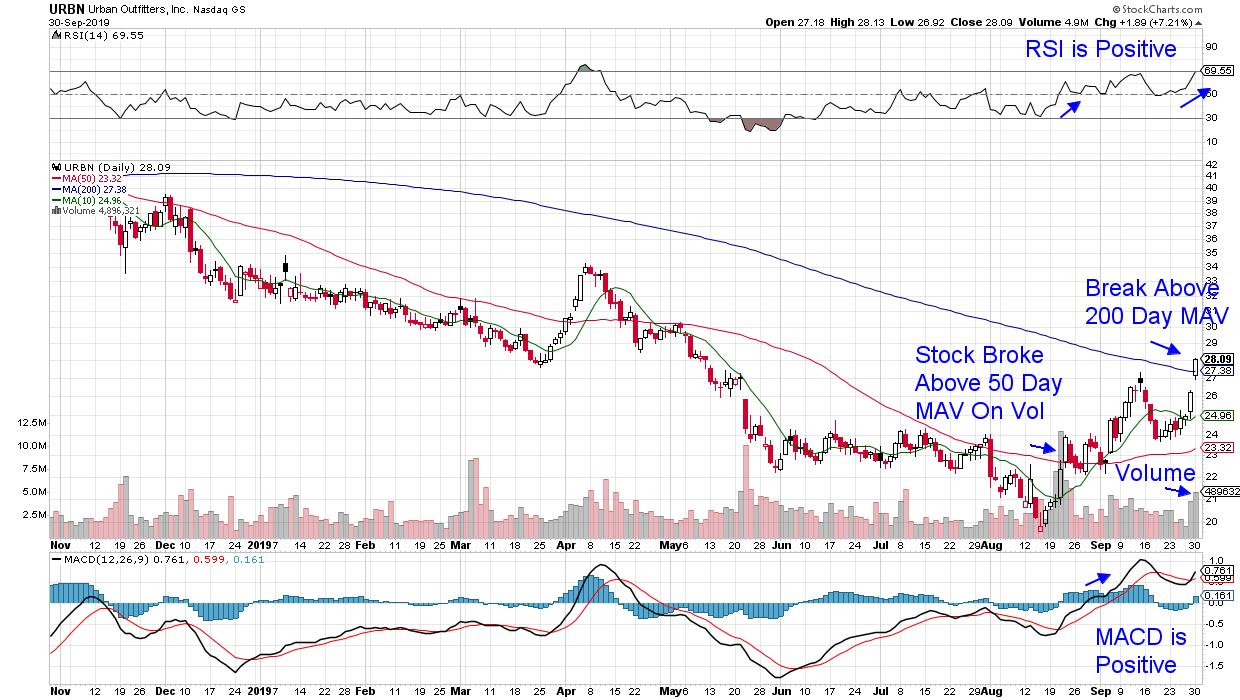 On Monday, the stock broke above its 200 day moving average and again it was on volume. This is very bullish as the volume implies institutional support which would be needed to propel the stock higher. This bullish break above resistance came on the heels of an analyst's upgrade as Wall Street continues to feel that the worse is behind the company. At 10 times trailing earnings and with an improving growth outlook, this this is a very interesting stock.
Below is a weekly chart which gives historical perspective by showing its last reversal above key resistance. As you'll see, it was during the same month as we're entering into a seasonally strong period for this stock.
WEEKLY CHART OF URBAN OUTFITTERS (URBN)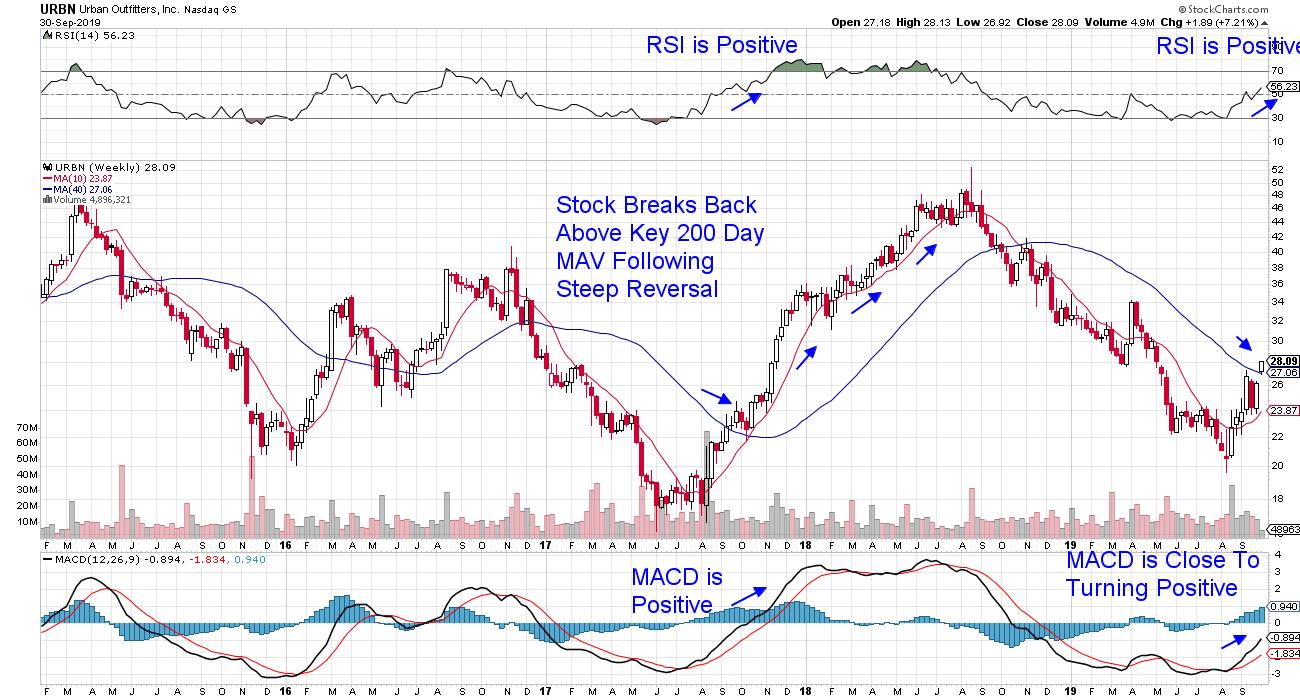 For those who'd like to receive bi-weekly insights into the markets as well as individual stocks poised to trade higher, take a look at my top performing newsletter which is delivered bi-weekly. You can use this link to take a 4 week trial at a nominal fee.
Warmly, Mary Ellen McGonagle MEM Investment Research