I wrote about a pending short-term correction in AAPL shares a couple weeks ago right here in the DITC blog. My article, "Apple (AAPL) Prints Reversing Candle, Short-Term Selling Possible", illustrated the reversing dark cloud cover candle that had taken place at key price resistance established at the early-September high. It's been two weeks and, now that a handle has printed on AAPL's pullback to 129, I believe the reward to risk now favors those on the long side. I'm expecting AAPL to bounce from here: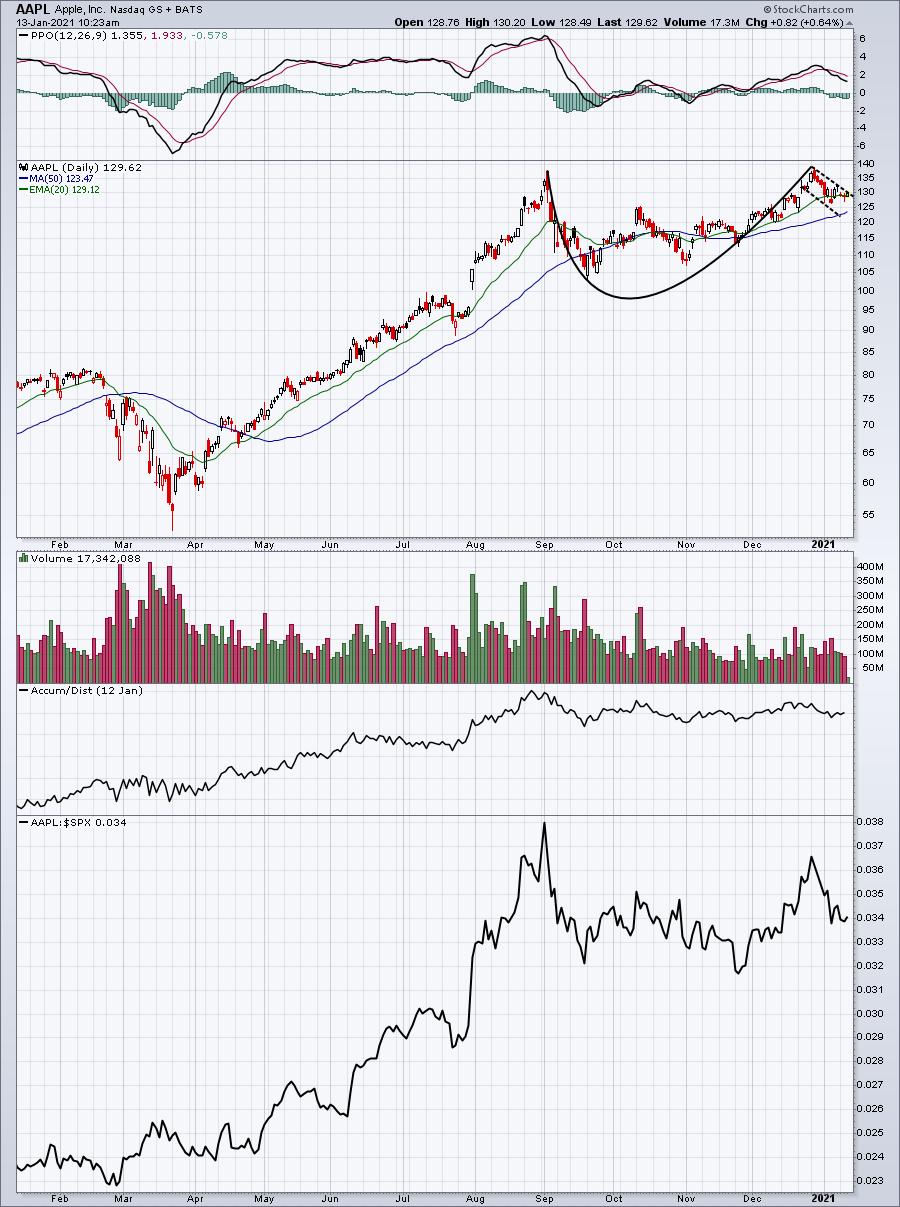 Should AAPL fail here at the 20 day EMA, I'm okay with it so long as the combination of 125 price support and the rising 50-day SMA (currently at 123.47 and rising) holds.
To the upside, I'm looking for AAPL to test the recent price high near 138 before ultimately breaking out once again. Perhaps that breakout takes place with its upcoming earnings report. Speaking of earnings, as we move into earnings season, I'll be writing a number of articles in our free EB Digest newsletter relating to solid earnings reports and positive reactions. If you'd like to keep up-to-date with these opportunities, please CLICK HERE to sign up for our EB Digest newsletter. It's free and you may unsubscribe at any time!
Happy trading!
Tom Bowley, Chief Market Strategist, EarningsBeats.com
"Better Timing. Better Trades."