The Indian headline index NIFTY ($NIFTY) moved past its double top resistance level of 12103 on a closing basis, ending at a fresh life-time high at 12221.25. However, looking at the broader NIFTY500 Index ($CNX500) throws up some interesting insights.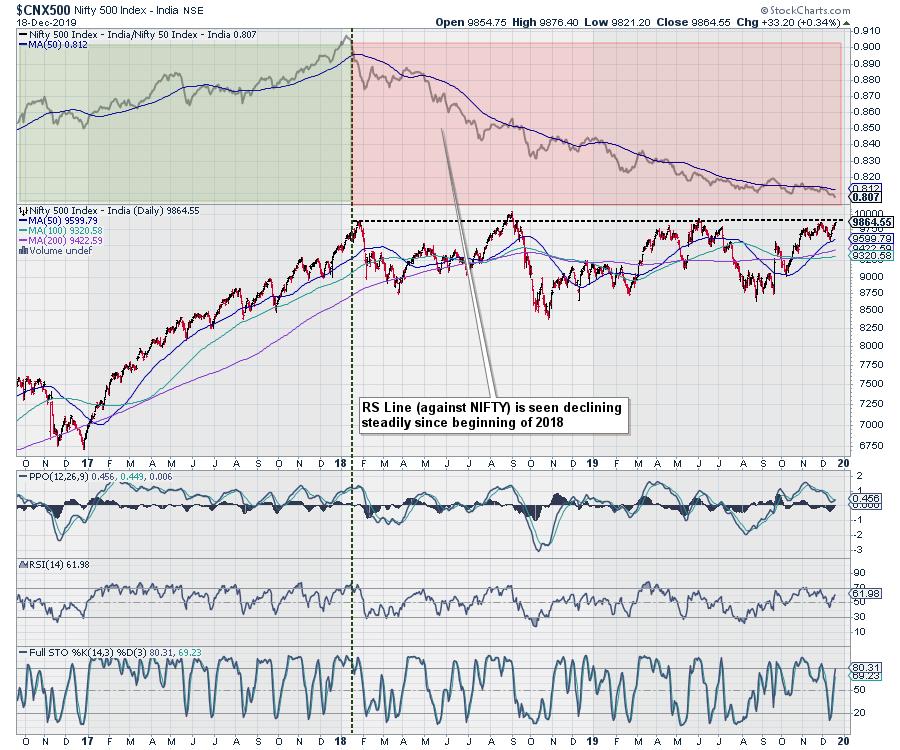 The above chart tells a story of a thousand words. The first time when the markets peaked in early 2018, it was a secular rise. This was reflected in the RS Line (the NIFTY 500 index compared against the NIFTY50 index) which was seen secularly rising.
However, since around early 2018, the broader markets have revisited peak levels 4 times again and, each time it did so, was supported by fewer and fewer stocks. This, again, is reflected in the RS Line, which has been steadily declining and is presently at its new low. This, in general, points towards the fact that the the broader markets in India are increasingly underperforming the frontline index on a continuing basis at present.
Milan Vaishnav, CMT, MSTA
Consulting Technical Analyst,