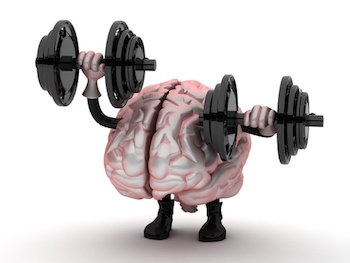 Yes, the fountain of youth really does exist, and academic research is increasingly proving it to be found amidst your investment portfolio. A growing body of scholarly research shows that, in many ways, life can get better as we get older, and being an active investor can contribute in significant ways. If this sounds familiar to some of you, it is because in fact this was how I began my blog about "Maintaining Mental Longevity" published on December 12, 2014. Check it out so you don't fall prey to silly myths on aging.
---
http://stockcharts.com/articles/journal/2014/12/academics-prove-that-trading-the-markets--contributes-to-your-longevity.html?st=longevity
Many of my non-investor friends discuss and share various routines they actively undertake to keep their minds fit and fast. Things like luminosity.com and neuronation.com. Recently, several of them were teasing me about not participating in their games. Finally reaching my limit with their taunts, I gave them an ear-full of a rebuttal.
I trade the markets real-time with my own money. To do so, I have to track multiple open positions here and now, each with a unique limit order with various partial fills occurring simultaneously and interspersed with a steady stream of trade confirmations. I am mentally juggling the equivalent of flaming financial Samuri swords. This does not even take into account the intellectual efforts entailed in stalking, monitoring and selling preparations which go on before and after market hours.
In truth, my money management objectives provide real incentives for me to exercise daily, eat properly and generally stay intellectually spry. So don't lecture me about brain training websites. I'm doing circuit power lifting brain training every day. When the markets close at 1:00 PM (Seattle time), I have performed the equivalent of all the various games and mental exercises my friends play online and then some. My brain is well-exercised by then and needs a breather.
My pitch to folks nearing retirement age is to embrace investing as a hobby. It will keep your mind sharp, your self-esteem high and your pocketbook fat, ultimately warding off any fears of mental deterioration.
Investing is an act of committing yourself to something emotionally, financially and intellectually. It's been my experience that by connecting with the investing community, you will be provided with all the brain training you need to stay engaged in the world around you. Of course, the quality of your engagement will be determined by your personal focus and discipline, but I can assure you that it will contribute to your well-being and longevity in many valuable ways. Building your investment playbook and putting it into action is the best Brain Training Exercise ever!
Trade well; trade with discipline!
- Gatis Roze, MBA, CMT