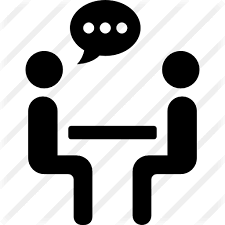 Steve Jobs famously challenged everyone when he said, "We're here to put a dent in the universe. Otherwise, why else be here?"
I was fortunate recently to spend a couple of days in Napa Valley at the DENT 2018 conference. There's nothing like spending quality time with lots of exceptional people to get oneself re-energized and refocused. Not unlike our upcoming Investor Boot Camp. The wisdom, insights and passion at DENT 2018 covered a very wide spectrum, of topics. But since my soundtrack translates much of what I experience back to investing, those are the insights I'll share with you.
---
For myself, one of the key "ah hah" moments from the conference occurred in separate talks given by Brian Boitano, the Olympic gold medal figure skater, and by Daymond John, the business, investor and "Shark Tank" television personality.
Brian Boitano talked about the extraordinary discipline and work ethic it took to master Step A in skating before moving onto Step B — and then to master step B before moving on to step C. It took years of passion and patience to achieve mastery of all the steps from A through Z that produce consistent success. Boitano firmly believes that learning each step in consecutive order was the key to winning his gold medals and world championships. Along with attaining his physical skill sets, Boitano also spoke about his daily practice of mental disciplines and routines that proved critical to achieving perfection under tremendous pressure. Sounds just like investing to me!
Boitano confessed that while he may have been less talented that some of his competitors, his strategy of step-by-step mastery was essential to his success. He understood early on to embrace the routine of diligently and deliberately learning each step in exact order (A to B to C and so on to Z)., while some of his more talented competitors would rush the foundation building process and skip ahead without bothering to learn tedious steps along the way . These skaters inevitably failed in major competitions when the stakes were truly high. Boitano was able to withstand the pressures of excelling at the world's biggest championships largely because of his strong A to Z foundation and the mental routines he practiced daily. Under the glaring spotlight in front of global audiences, he was able to feel the flow and get into the zone because he had not taken shortcuts.
When Daymond John spoke later on in the conference, the similarities to Brian Boitano's skating secrets were uncanny. John insisted that "there are not any shortcuts", just as Boitano had claimed. In fact, Daymond John's book is titled Rise and Grind: Outperform, Outwork and Outhustle Your Way to a More Successful and Rewarding Life (published by Currency, 2018). Speaking as an investor, Daymond John said the sole objective of far too many investors is to make lots of money in the shortest period of time — a perfect recipe for disaster.
Daymond John also stressed the importance of surrounding yourself with the right people. As he said, "in good company there is opportunity." Boitano also reiterated this advice as he talked about the coaches and mentors who helped propel him to success.
The bottom line is that the 'secret to success' which both of these speakers shared supports my own experiences as an entrepreneur and investor. Two immediate parallels come to mind from our book, Tensile Trading. The first parallel is the five levels of investor growth. All investors must move sequentially through all five experience phases. No pole vaulting over a level to achieve long-term consistent success.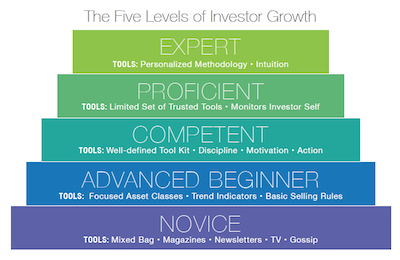 The second parallel is the 10-stage investor roadmap. Shortcuts don't yield consistent long term profits.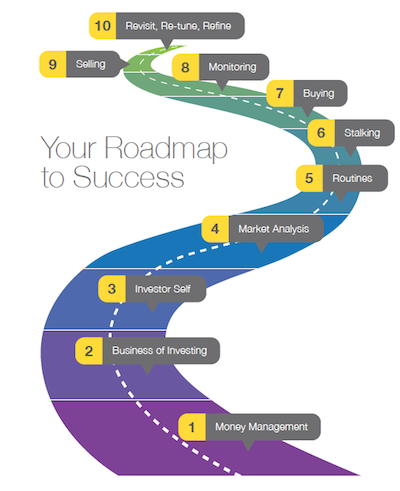 Just remember this: having a couple of profitable trades does not make you a consistently successful investor. What will make you successful is patiently building over time that A-through-Z skill set to capture the big money with consistent success. It's all part of building a solid foundation and then embracing the Investor Self portion of investing — these are the true secrets to success.
Trade well; trade with discipline!
- Gatis Roze, MBA, CMT
- Grayson Roze, Business Manager, StockCharts.com
StockMarketMastery.com
Co-Authors, Tensile Trading (Wiley, 2016)
Co-Presenters, How To Master Your Asset Allocation Profile