The stock market is indeed a nuanced creature. With that in mind, I'd like to show you how to use Relative Strength to understand what this creature is actually doing. You'll find that my suggested use of Relative Strength will keep your probability of success in positive territory. As the markets change around you, you cannot simply stand there flat-footed. By using a Relative Strength strategy, you will find yourself taking a more action-oriented approach to the markets. Let me show you how to embrace this in a simple, straightforward, common sense fashion.
In late July, I made a presentation on StockCharts TV where I detailed the importance of Relative Strength and how it applies to seven of the ten stages of stock market mastery that Grayson and I presented in our book, Tensile Trading: The 10 Essential Stages of Stock Market Mastery.
In the video (included at the bottom of this article), I begin with a short introduction on how best to ascertain the all-important market trend. I then move into revealing the "Fab Four" chart by itemizing precisely how it's constructed — disclosing how each stage enhances your investing probabilities. I then finish off by featuring four examples of current market equities.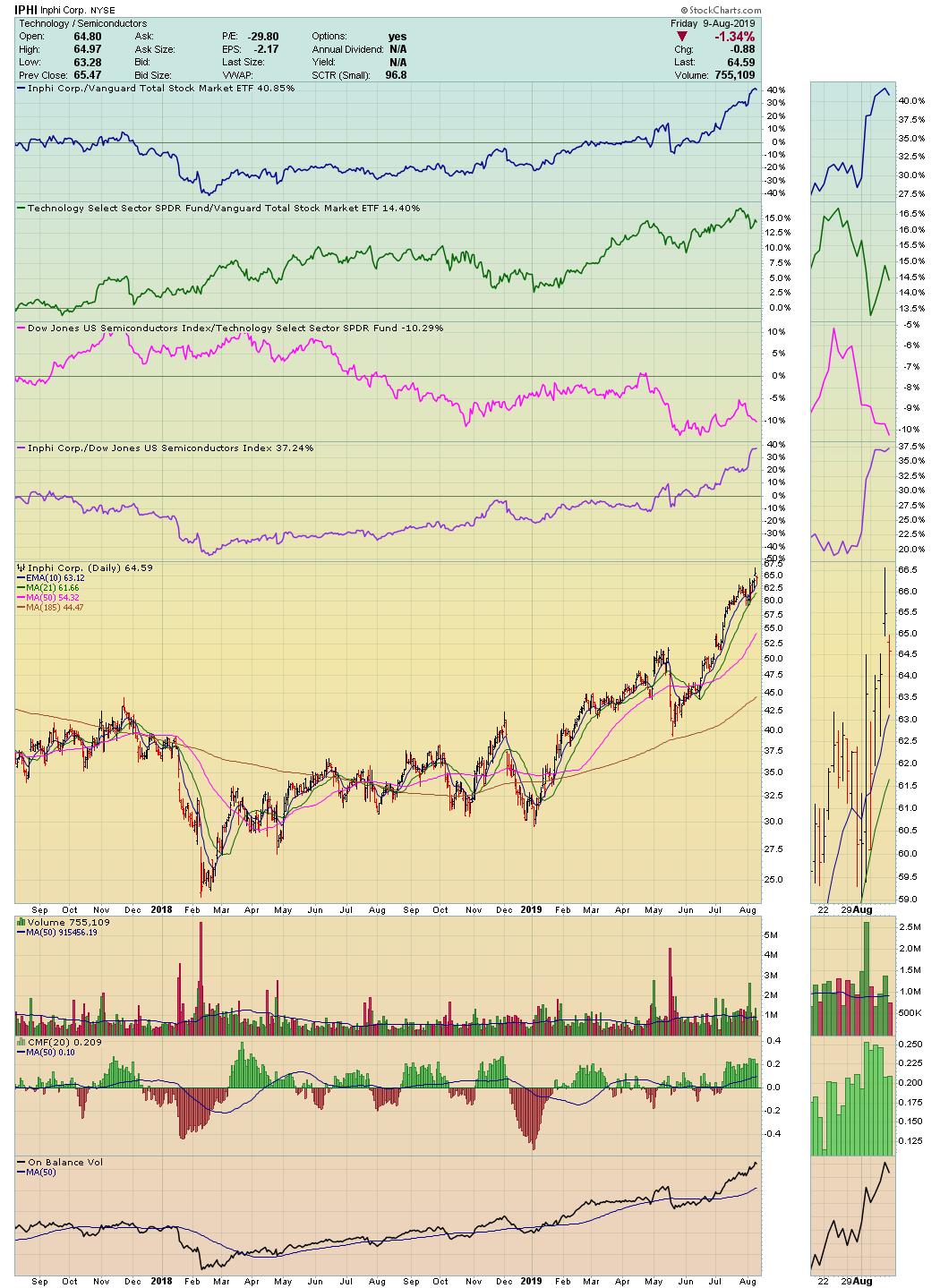 The allure of the Tensile Trading "Fab Four" chart is that it clearly stacks probabilities in your favor. Its attraction is that you can literally see these probabilities and it provides you with the conviction to invest accordingly. You are no longer wading randomly in search of profits. You are no longer investing guided by gut instinct or by a hunch.
From there, I move into a segment for the genetically bearish investors who can apply the same relative strength principles on the short side. I itemize the steps to uncover the best shorts and then disclose four market equities as examples.
The final arena I represent is how to apply relative strength using my "Best of Breed" charts. I categorize three specific applications that apply to both ETFs and mutual funds.
How to monitor the best investment options within a specific asset class.
How to ascertain if that asset class is best covered by an ETF or a mutual fund.
Using "Best of Breed" charts to decide if an asset class deserves more or less of a financial allocation based upon its over-performance or underperformance relative to the market.
So my intention is to help you whether you decide to throttle up or throttle down so that you do it with the markets' probabilities in your favor. The entire presentation is about 30 minutes in length.
Trade well; trade with discipline!
- Gatis Roze, MBA, CMT