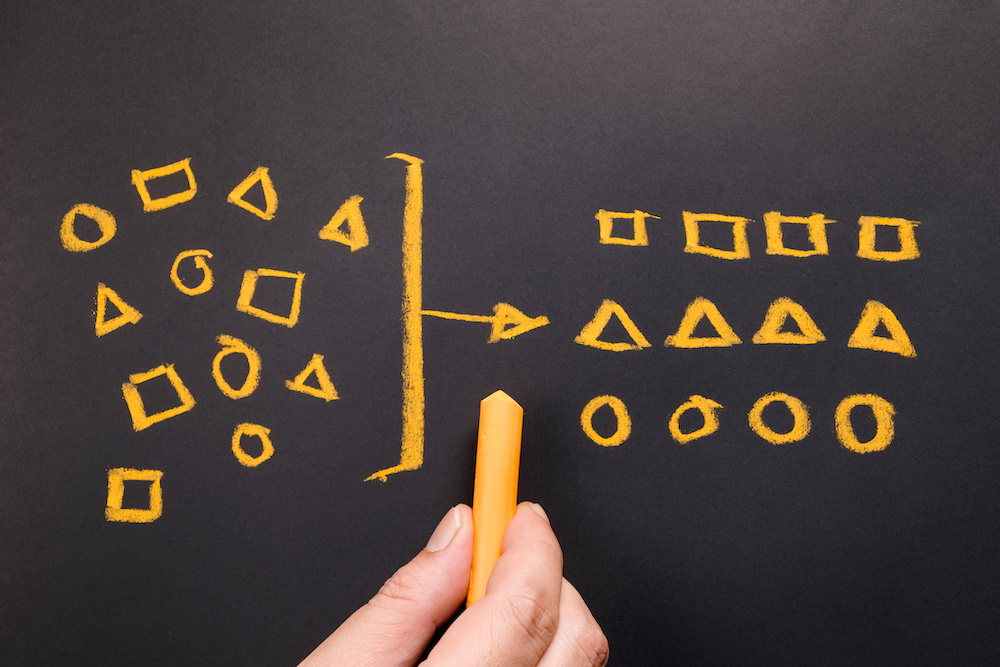 Academic research has proven that the profitability of investors and traders is directly linked to the quality of their organizational routines and their discipline to follow those routines.
One of the most delicious tools we have in our organizational arsenal is using different symbols as prefixes for equities in our ChartLists and thereby organizing them into the sequence which works best for each of us. In other words, understanding the hierarchy of the symbols used as prefixes yields exactly the sequence we desire within our ChartLists.
Much like playing Bridge, you must know which card trumps another card to be an effective player. This blog is all about disclosing this trumping hierarchy within the StockCharts world of ChartLists.
For over a decade now, thousands of subscribers have jumped the wall to profitability aided by the Tensile Trading ChartPack. The hierarchy of these symbols is a cornerstone of the totally revised and updated ChartPack which Grayson and I have been rebuilding for months now. More on that very soon... Stay tuned!
We both have grown as investors over the past 10 years, and in using new tools now available at StockCharts, we wanted to incorporate them into a dramatically updated ChartPack. One that truly removes the veil and exposes the mysteries of the stock market in a manner for all investors to both understand and profit from.
Hence, we offer you "The Hierarchy of Ten". Placing any of these symbols as a prefix to the name of your equity will sequence your ChartList entries in a predictable manner. For example, the symbol "!" will be placed ahead of the symbol "#" . Placing two of the same symbols moves the equity ahead of just one — i.e. "$$" is placed ahead of "$" in the Chartlist hierarchy. It's obvious when you review the ChartList. Please review this for reference.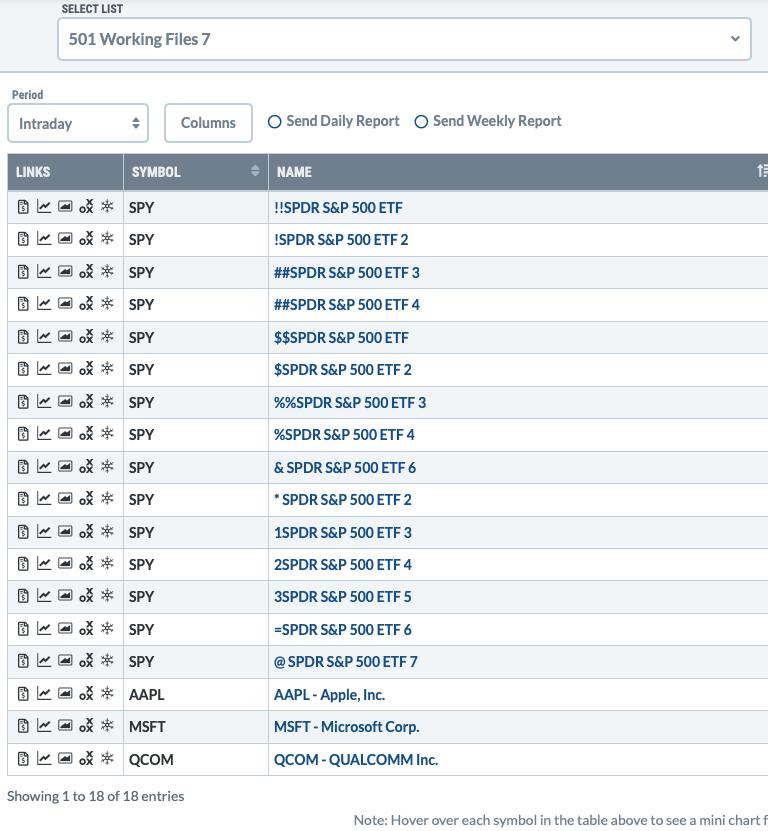 Use these prefixes to sequence items in your ChartList. Here's the "Hierarchy of Ten":
!
#
$
%
&
*
Numbers (1, 2, 3, etc.)
=
@
Letters of the Alphabet (A, B, C, etc.)
So there you have it. When you see the new ChartPack, you'll see how we've used this hierarchy to organize the ChartLists. Keep an eye out for the upcoming release very soon!
Trade well; trade with discipline!
- Gatis Roze, MBA, CMT