It is with great pleasure that I welcome you to my new blog on StockCharts.com entitled The Mindful Investor. I have been a StockCharts.com user for years but have become even more impressed as I've gotten to know the great people behind this website. I'm honored to be a part of StockCharts.com and look forward to many good things in the coming years.
The idea for this blog came from my presentation at ChartCon 2018, where I presented a session called "The Mindless Investor and the Mindful Investor." During a particularly stressful period in my life, I was introduced to mindfulness meditation and things suddenly started to make more sense. As I incorporated mindful practices into my life, I was able to better focus on my surroundings and approach situations with a greater sense of calm and purpose.
The more I learned about mindfulness, the more I recognized how these lessons could be applied to investing. It is so easy to get caught up in the flickering ticks of market volatility, but a trader should be able to focus more on opportunities and less on distractions.
The key to mindful investing is fostering a healthy relationship with one's past, present, and future.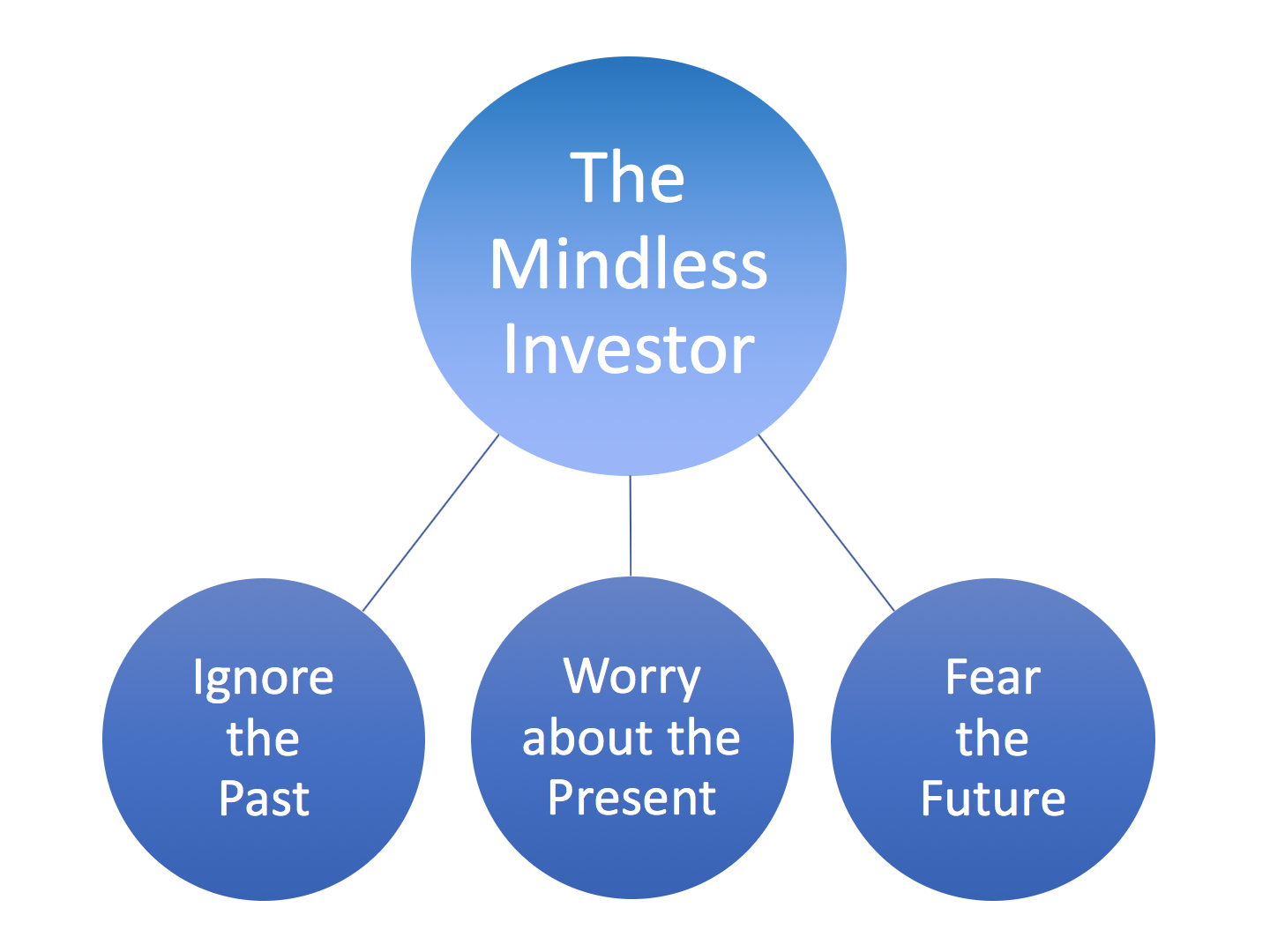 A mindless investor experiences life in a linear fashion. You ignore the past so you avoid having to revisit painful moments. You fear the future because you don't have a solid game plan for whatever comes down the road. And since you are so preoccupied with future uncertainty, you worry about what's happening in the present.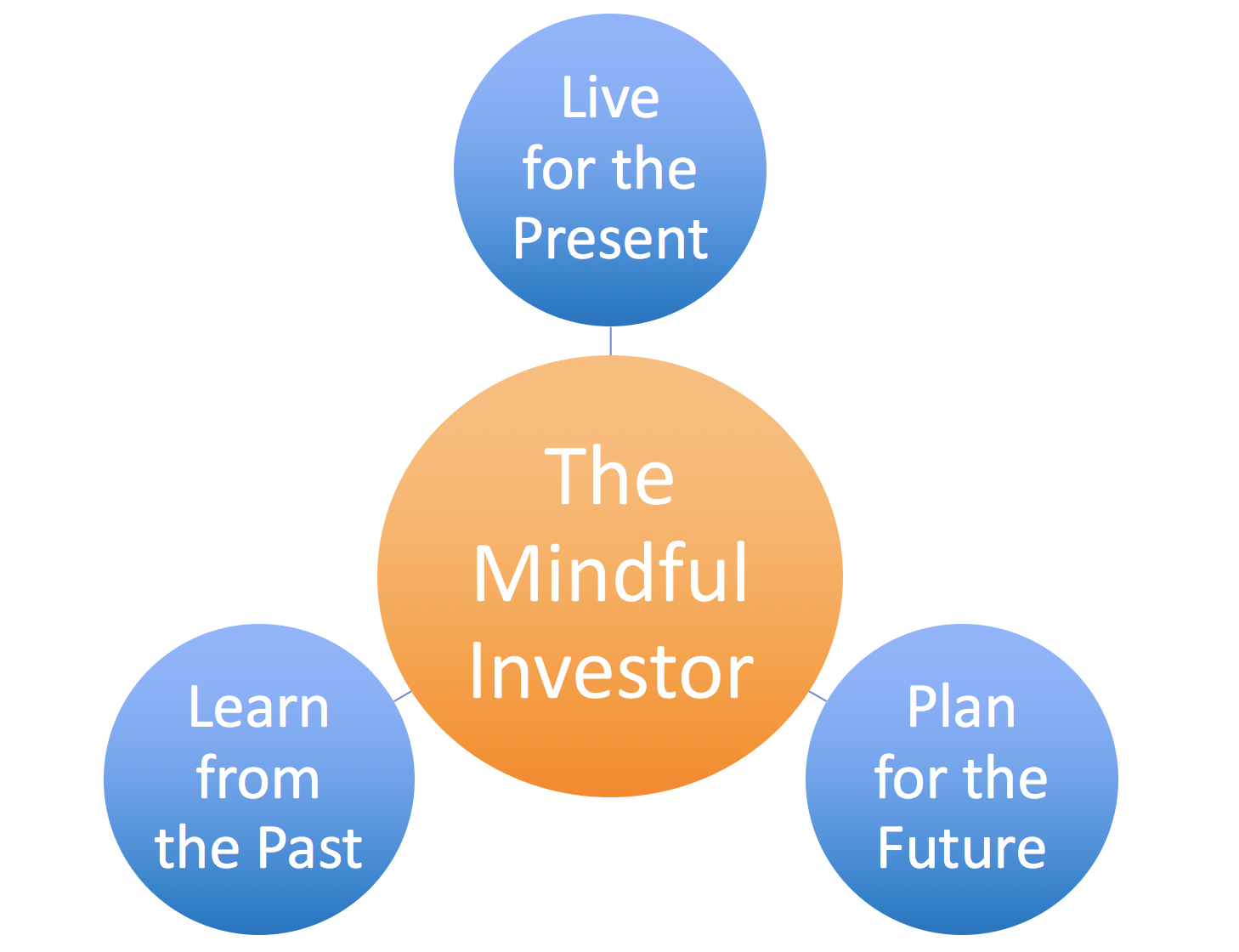 A mindful investor has a healthy relationship with all time frames at any moment. You learn from the past, revisiting successes and weaknesses to try and improve yourself. You plan for the future, which allows you to worry less about potential next steps. Most importantly, you live for the present, with a "situational awareness" of what's happening around you.
The main reason why we tend to have unhealthy relationships with the past, present, and future is because of the impact of behavioral biases. We are hard-wired to make decisions that are contrary to our financial well-being.
Over time, we will discuss how to minimize the negative impact of behavioral biases. We will explore practical techniques to develop a healthy perspective on your past, present, and future. And we will reflect on the current market environment through the lens of the Mindful Investor.
I'll look forward to exploring these themes together with you. Be sure to subscribe below for updates to this blog, and you can also follow me on Twitter.
RR#6,
Dave
---
David Keller, CMT
President, Sierra Alpha Research LLC
---
Disclaimer: This blog is for educational purposes only and should not be construed as financial advice. The ideas and strategies should never be used without first assessing your own personal and financial situation, or without consulting a financial professional.
The author does not have a position in mentioned securities at the time of publication. Any opinions expressed herein are solely those of the author, and do not in any way represent the views or opinions of any other person or entity.