Editor's Note: We are thrilled to welcome Tushar Chande to our list of market commentators here at StockCharts.com. Dr. Chande is a noted author and has invented several of the technical indicators we offer here. He is also a frequent contributor to Stocks & Commodities magazine. His website, ETFMeter.com, can help you understand the world of ETFs.
There is no shortage of indicators in technical analysis. They are all driven by the same underlying price data, but changing the time-period of analysis naturally produces a different analysis. The challenge is to choose a set of measurements that pick up significant features of the price action, so that chart analysis can be automated. We have done just that, and we apply our multi-period, multi-factor analysis to the S&P-500 index stocks. The SP500 index itself, as we know, has been in a broad trading range all year, and slipped down to its 200-day average following the Greek referendum. So we look below the surface to check what is bubbling up.
---
On a short-term basis, after we ignore price spikes due to one-time events, Tesoro (TSO) and Electronic Arts (EA) have gained momentum. On a medium-term basis, it is Gamestop (GME) and Progressive Corp (PGR) that show significant trend strength.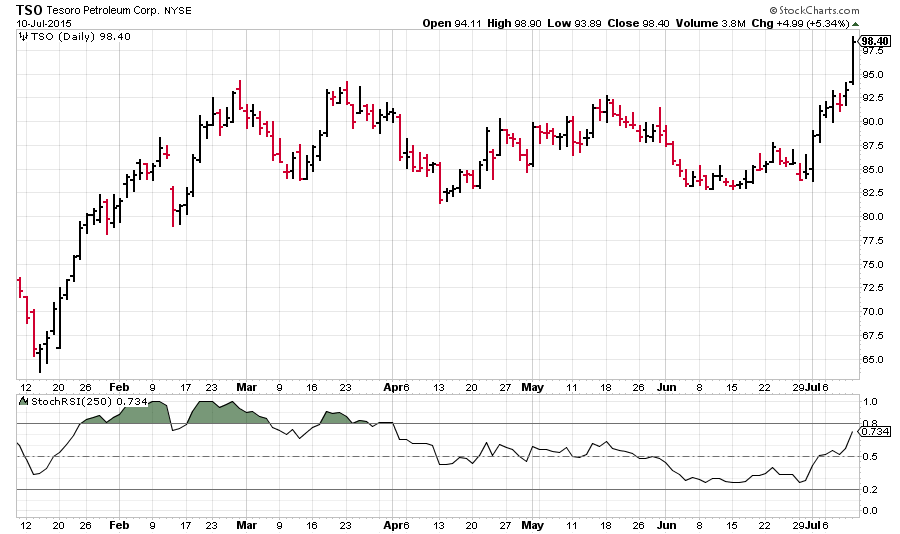 Figure 1: Tesoro (TSO)
TSO has broken out of a 4-month consolidation with conviction (see Figure 1), as we come upon the summer driving season. EA has been moving higher after beating the consensus earnings forecast for three consecutive quarters. EA price momentum is strong on a short-term and long-term basis, with the 250-day stochRSI above at 1.0 (see Figure 2).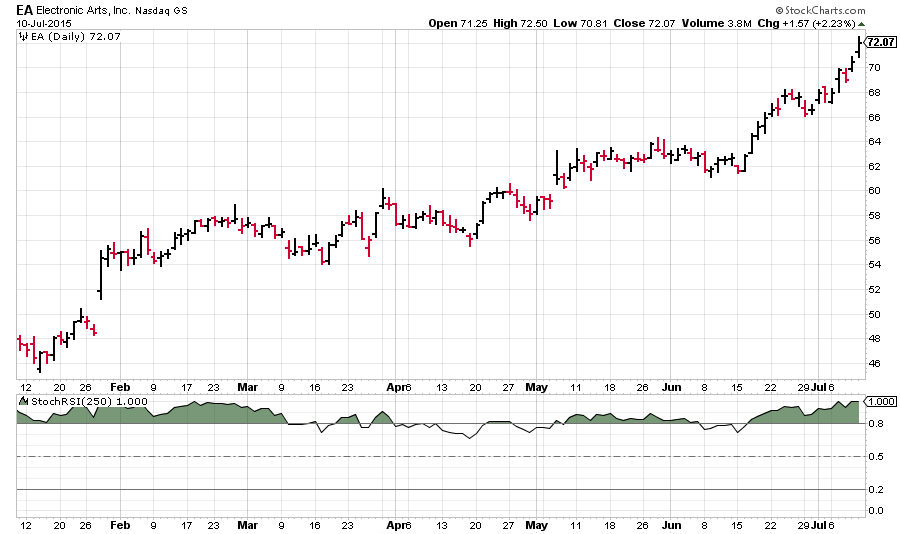 Figure 2: Electronic Arts (EA) has made new price highs accompanied by new momentum highs, which usually helps the trend continue.
Progressive Corp (PGR) broke out to new highs after emerging from a classic cup-and-handle type consolidation. It first broke out above its 2006 highs in 2013, retested that breakout in 2014, and is now making new highs again. Long-term momentum is at its highest levels for Gamestop (GME) and earnings forecasts are optimistic for the next two years.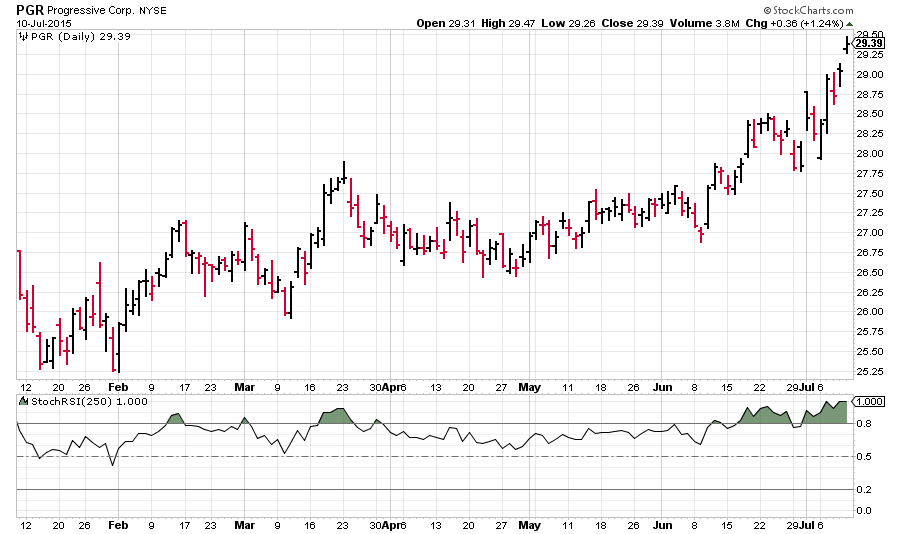 Figure 3: Progressive (PGR)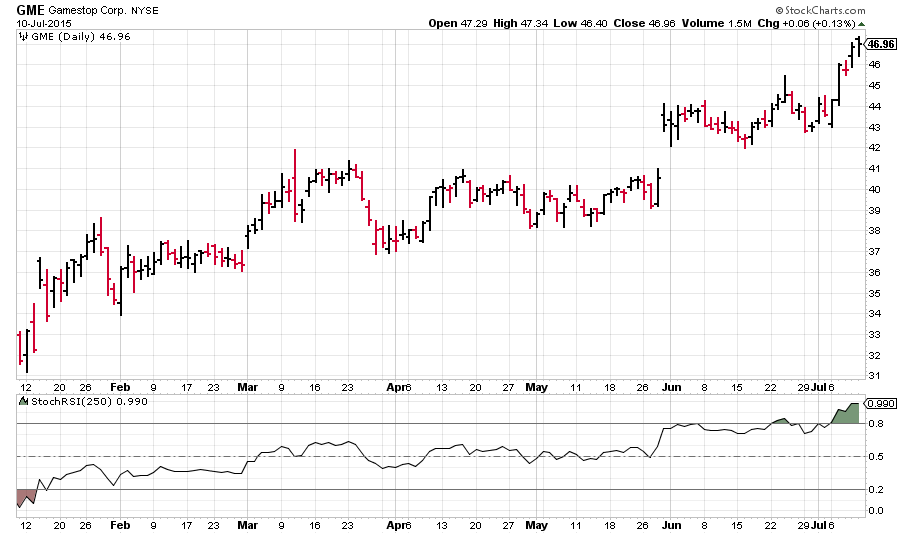 Figure 4: Gamestop (GME)
For more details, please read my full blog article, Four Top Trending Stocks in S&P500 Index on ETFMeter.com.
Tushar Chande