From a trading perspective, I wanted to give you a quick idea of what I look for in a trade. I bought Tandem Diabetes Care (TNDM) when it crossed back above 31.21 and I'll hold it unless it closes beneath 31.00 or moves intraday beneath 30.00. Here's a quick chart: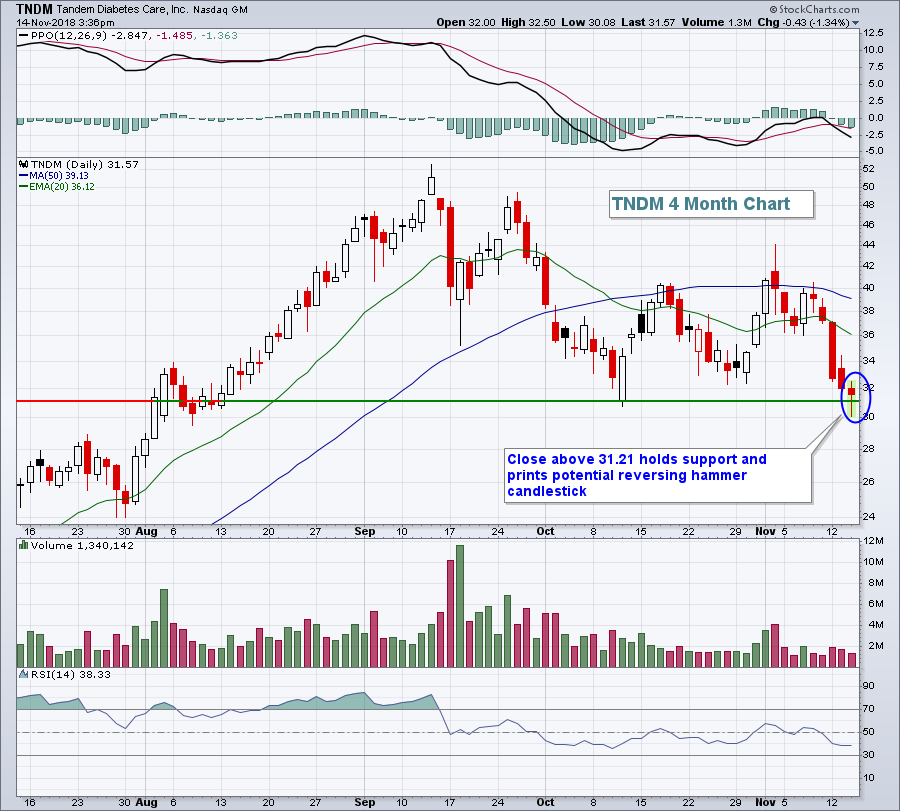 I like trading false breakdowns on stocks that recently reported quarterly results above Wall Street's expectations. TNDM reported the following:
Revenues: 46.3 mil vs. 41.8 mil
EPS: (.30) vs (.34)
The recent selling on TNDM has been fairly light relative to the volume it saw during its accumulation phase. I'm not a registered investment advisor and am not recommending buying TNDM. Rather, this is an educational article highlighting one of my trading strategies. If you trade TNDM, please do so at your own risk.
I hope that providing the above in real time is helpful.
Happy trading!
Tom