Special Note
I'm on vacation this week so I'll post mostly abbreviated articles. There will be no blog article on Friday.
Current Outlook
One confirmation signal that I always look for during a bull market is leadership from our 5 aggressive sectors - technology (XLK), consumer discretionary (XLY), communication services (XLC), industrials (XLI), and financials (XLF). Currently, the XLK and XLY are in record high territory as money has poured into these two key sectors. That is undeniably bullish in my view. The relative strength in the other 3 has been okay, but I'd like to see more. It starts with absolute breakouts and we're nearing such breakouts on all 3:
---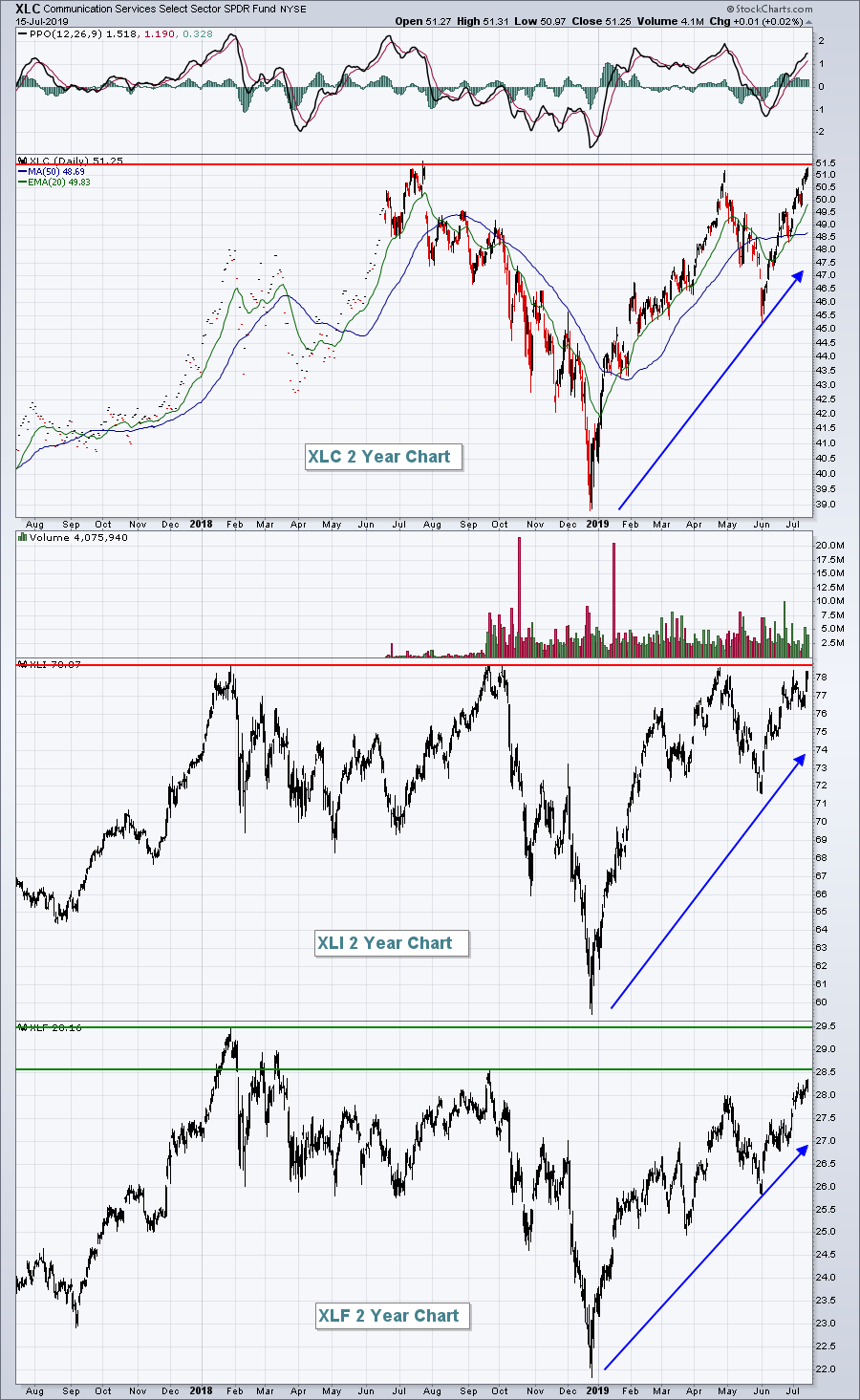 The XLC and XLI are both very close to breaking out, while the XLF has more work to do. However, the rising 10 year treasury yield of late is helping this group.
Stock To Watch
Advanced Micro Devices (AMD) is a stock I own and is also a stock in my Model Portfolio. Since the Model Portfolio's inception on November 19, 2018, it's gained 44.06%. By comparison, the S&P 500 has risen 12.03%. That's a ton of outperformance. My Model Portfolio invests equally in 10 companies with strong earnings and excellent relative strength.
Recently, when the semiconductors took a tumble, AMD's relative strength held up well. As soon as the industry regained its footing, AMD shot to new highs. It's the way Wall Street works. Here's the AMD chart: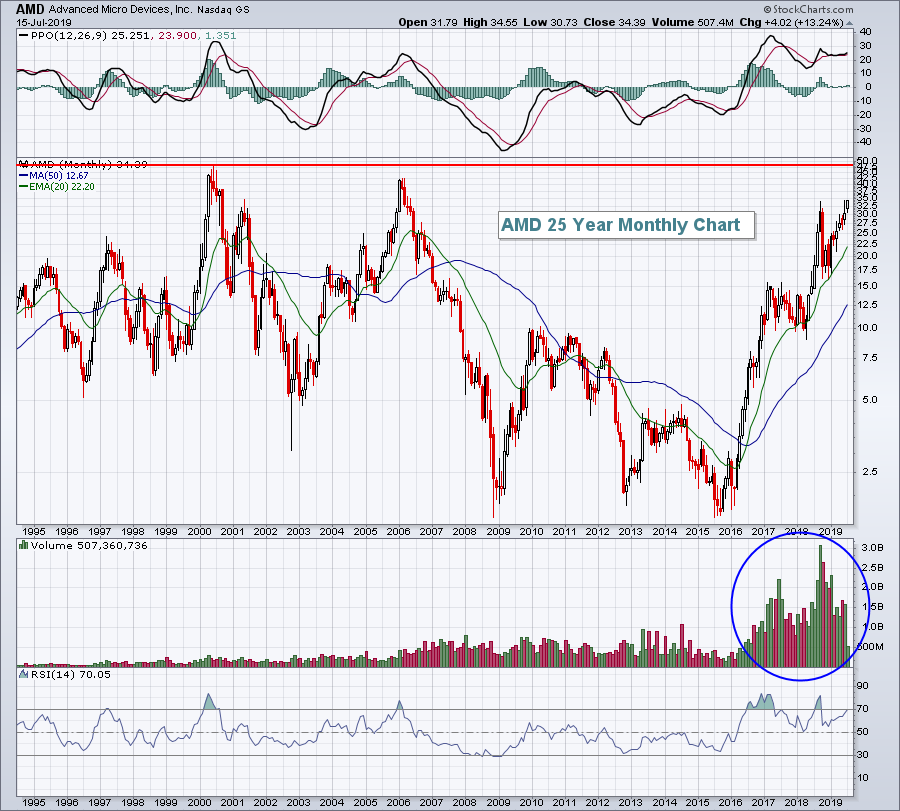 A lot of accumulation is taking place in AMD and we'll likely find out why when the company reports its latest quarterly earnings.
If you want to learn more about strong earnings and relative strength, you should sign up for EarningsBeats.com's 3x a week FREE newsletter. That's what it focuses on, teaching about both of those key elements of trading/investing. CLICK HERE to sign up.
Happy trading!
Tom