Special Note
I am on vacation this week so I'll post mostly abbreviated blog articles. There will be no blog article on Friday morning.
Market Recap for Friday, July 12, 2019
Industrials (XLI, +1.75%) powered our major indices to fresh new all-time highs. Transports ($TRAN) were particularly strong as truckers ($DJUSTK, +4.51%), airlines ($DJUSAR, +1.79%), and railroads ($DJUSRR, +1.58%) all had solid days. The DJUSAR broke to a new 2019 high:
---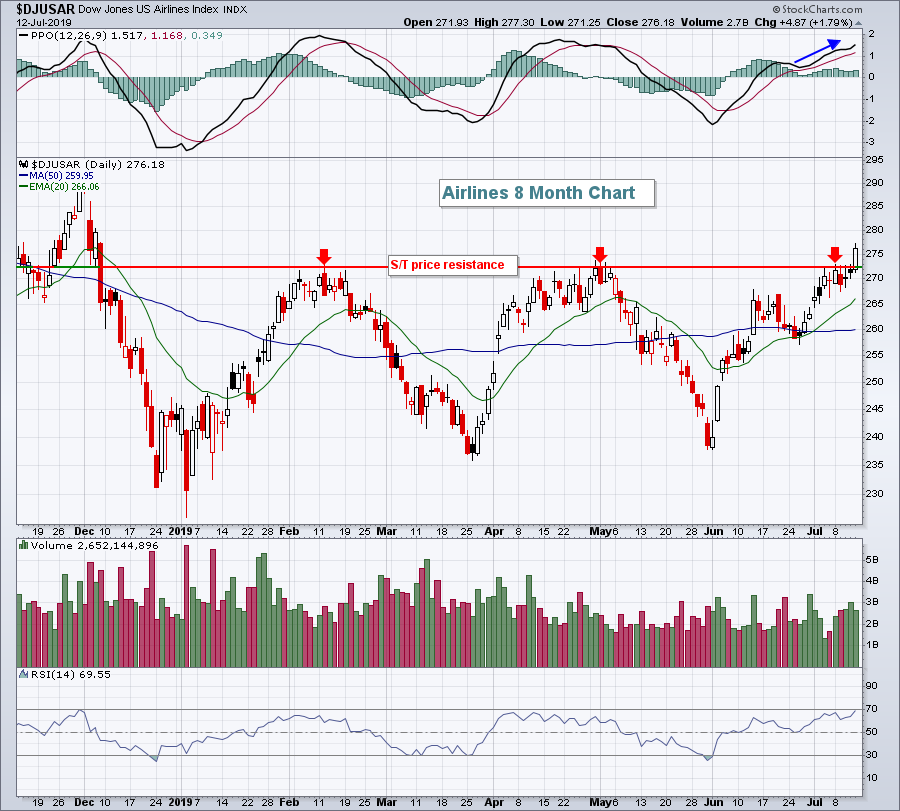 Last Tuesday, I had posted the above chart showing the key price resistance. Yesterday's big advance cleared that resistance, a very big positive for transports.
Meanwhile, healthcare (XLV, -1.11%) lagged badly as both pharmaceuticals ($DJUSPR, -2.15%) and biotechs ($DJUSBT, -1.73%) stumbled on Friday. The latter group was hurt by Illumina (ILMN, -16.12%), which warned about its upcoming Q2 earnings and then lowered its outlook for the balance of the year. ILMN had been a leader among biotech stocks. Seeing a leader produce such a weak outlook is not what this group was looking for during its most bullish calendar month historically.
Pre-Market Action
Much can change between this evening and tomorrow morning, but U.S. futures are pointing to a slightly lower open. Dow Jones futures are currently lower by 36 points with a bit less than 12 hours to tomorrow's opening bell.
Current Outlook
The S&P 500 remains in the up channel that I illustrated last week. Here's a refresh of the chart included in Trading Places: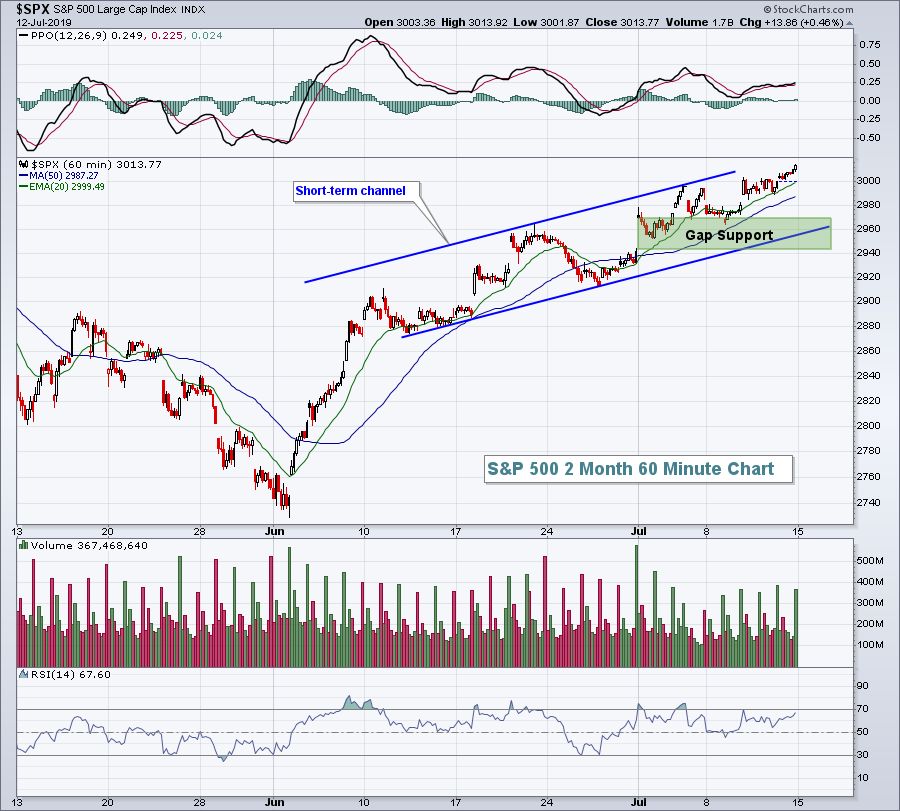 If we get a test of the upper channel line early this week, it could signal the start of a brief period of consolidation.
Sector/Industry Watch
Transports ($TRAN) broke out from a bottoming reverse head & shoulders pattern on Friday: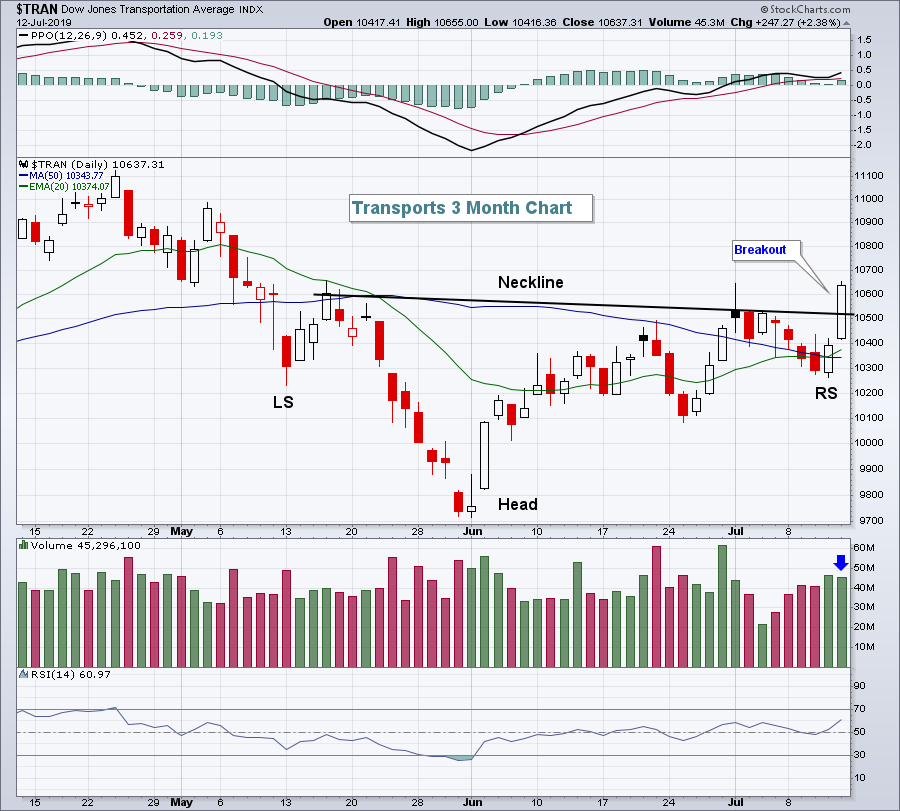 That's good news as a strong transportation group usually coincides with a major stock market advance. One day of bullish behavior doesn't make a major trend, but given how weak this area has been, it's a very nice start.
Historical Tendencies
The S&P 500 has produced the following annualized returns within the month of July since 1950:
July 1-17: +24.70%
July 18-24: -18.72%
July 25-31: +19.12%
Key Earnings Reports
(actual vs. estimate):
C: 1.78 - estimate
(reports after close, estimate provided):
JBHT: 1.35
WTFC: 1.65
Key Economic Reports
July empire state manufacturing survey to be released at 8:30am EST: +0.5% (estimate)
Happy trading!
Tom