The S&P 500 is slightly more than 1% away from setting a new all-time high close and there are several areas of the market I'm watching closely to evaluate leadership in the next leg of this bull market. I'm going to ignore renewable energy ($DWCREE) for this article, but that industry has clearly been the 2019 leader. Here are groups that either are showing great relative strength or are on the verge of it. In addition, they have clear overhead resistance that they're challenging. A break above these levels would be bullish. Here are the groups:
Footwear ($DJUSFT):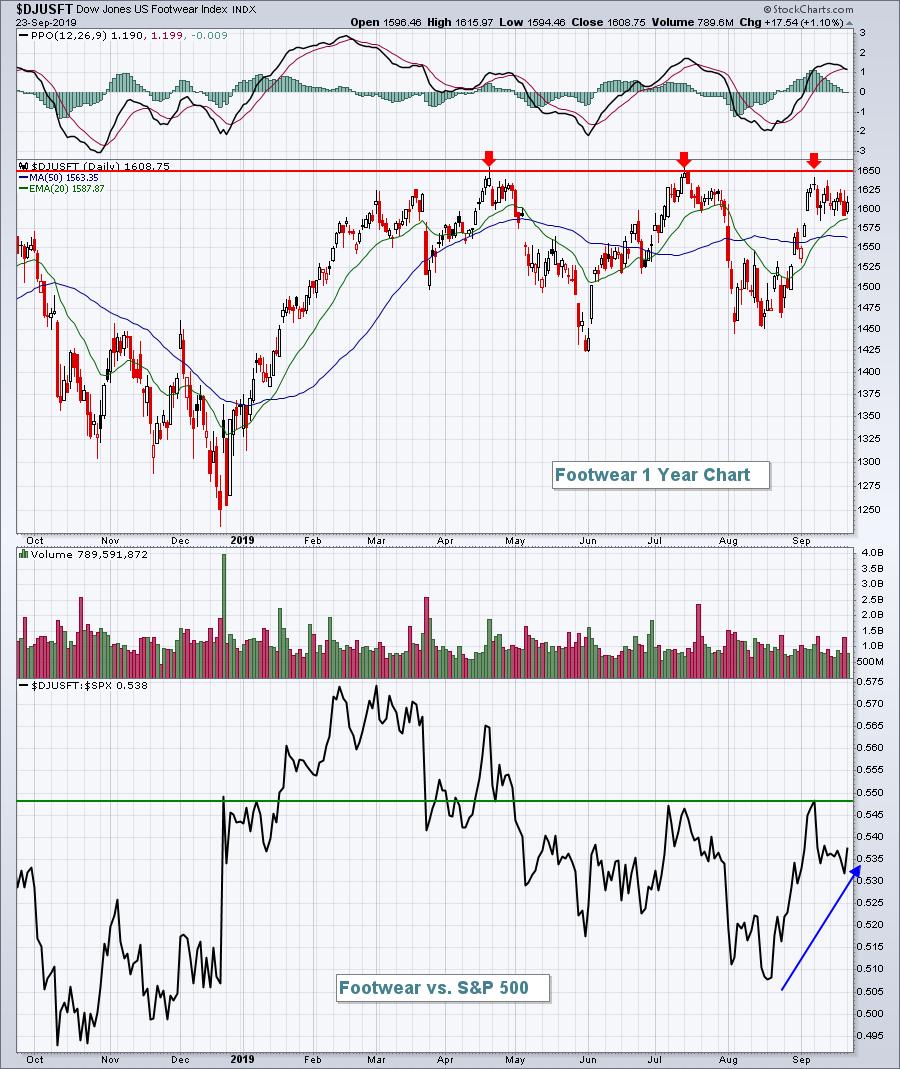 The DJUSFT lagged for much of 2019 after being a relative leader prior to that. The group seems to be regaining both absolute and relative strength. A close above 1650 could trigger much more buying. Nike, Inc. (NKE) reports after the close tonight, so there's a possible catalyst. NKE also loves this time of year seasonally: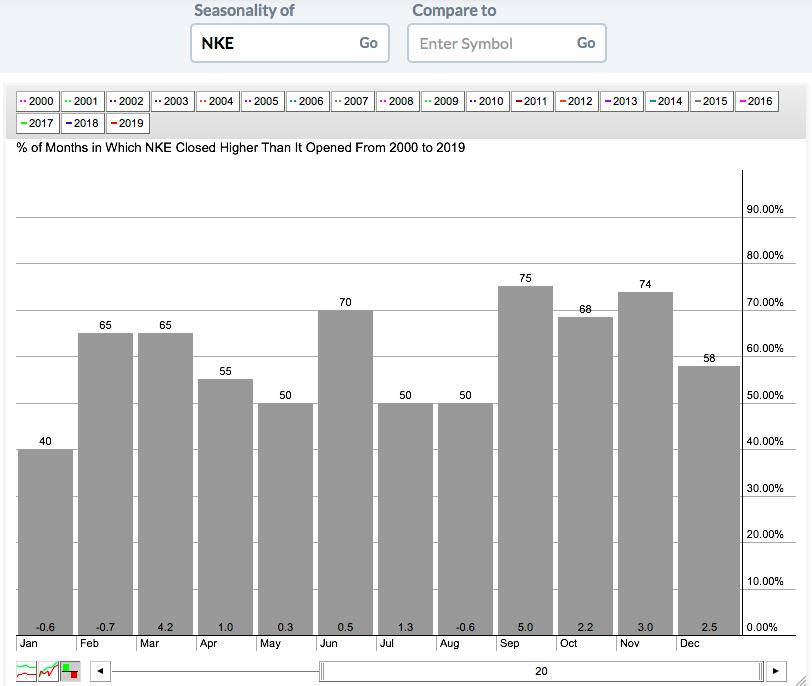 Aerospace ($DJUSAS):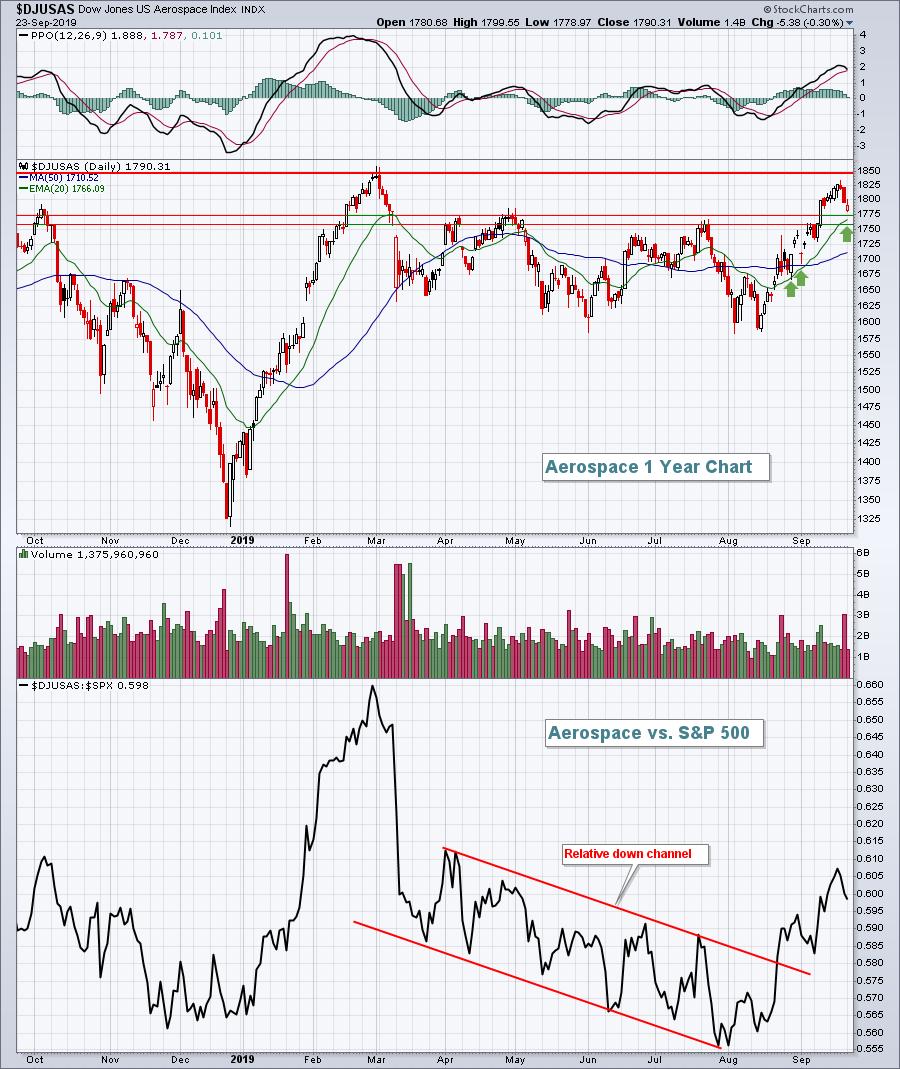 Watch 1850 price resistance. A breakout there is likely to extend the recent outperformance by the group. I'm particularly encouraged by the late-August breakout of the relative down channel. Now an absolute breakout above key price resistance would add to cause here.
Semiconductors ($DJUSSC)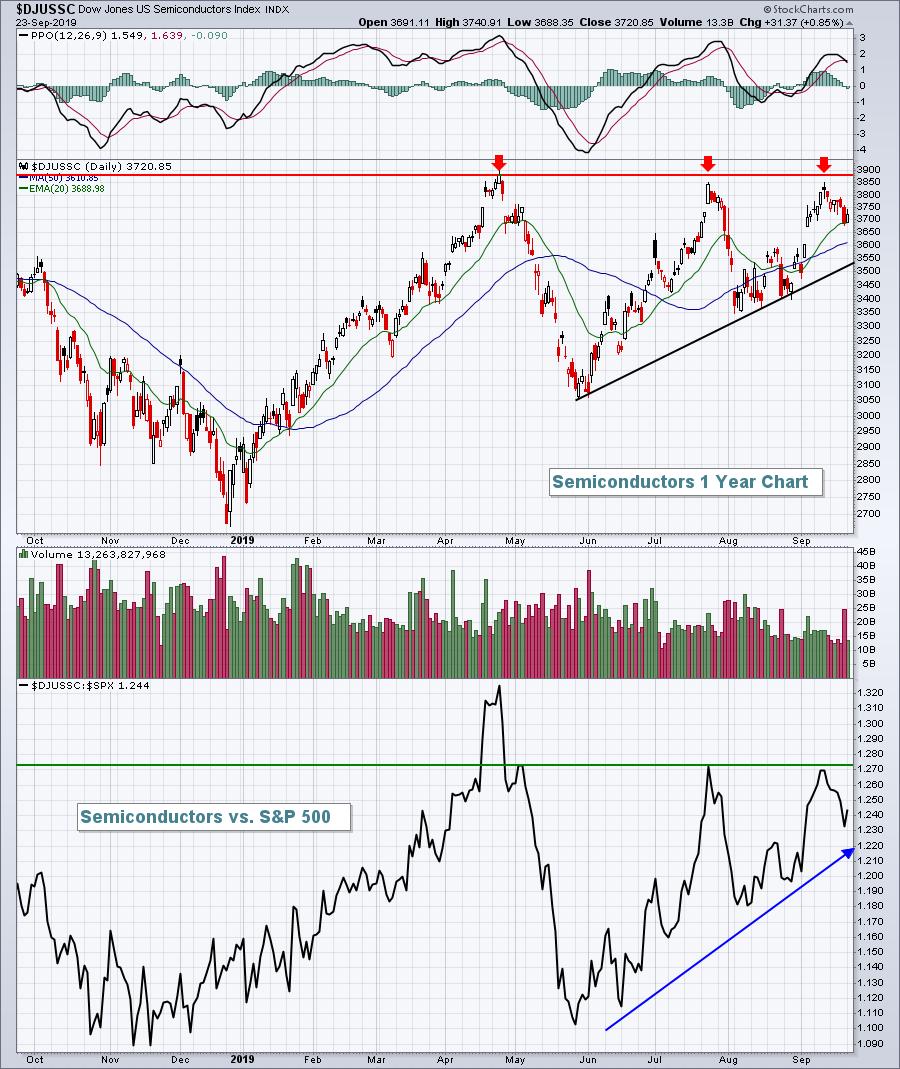 The relative strength is already there. It's been building and accelerating since late-May. Now we await the absolute breakout in the 3875-3900 area. The DJUSSC's best two calendar months on a seasonal basis are October and November: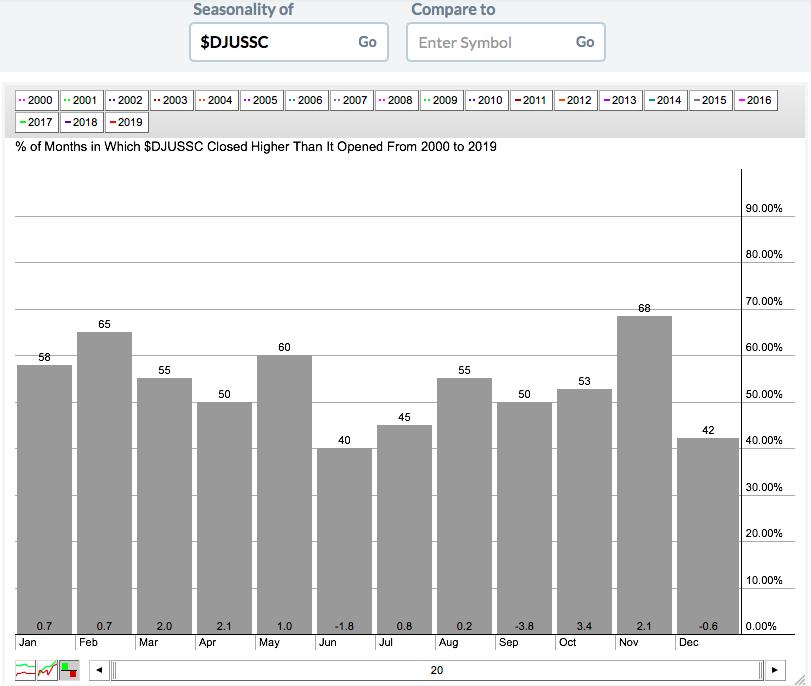 The group averages a 5.5% return between the two months over the past 20 years. I like to use the seasonality tool to confirm what I'm seeing technically. In the case of the DJUSSC, breakouts on both absolute and relative bases, combined with excellent seasonal tendencies, tell me to be invested in this space.
Relative strength is a primary focus on my free newsletter, EB Digest, along with recent and upcoming earnings reports. CLICK HERE to start your subscription today!
Happy trading!
Tom