Earnings season officially starts this morning, in my opinion, with quarterly results coming in from Citigroup (C). While C may provide the banking group a lift today, the bigger report comes on Tuesday when JP Morgan Chase (JPM) reports its numbers. Why is JPM more important? Because Wall Street has been placing its bets on this banking giant. Absolute and relative strength show JPM climbing throughout 2019: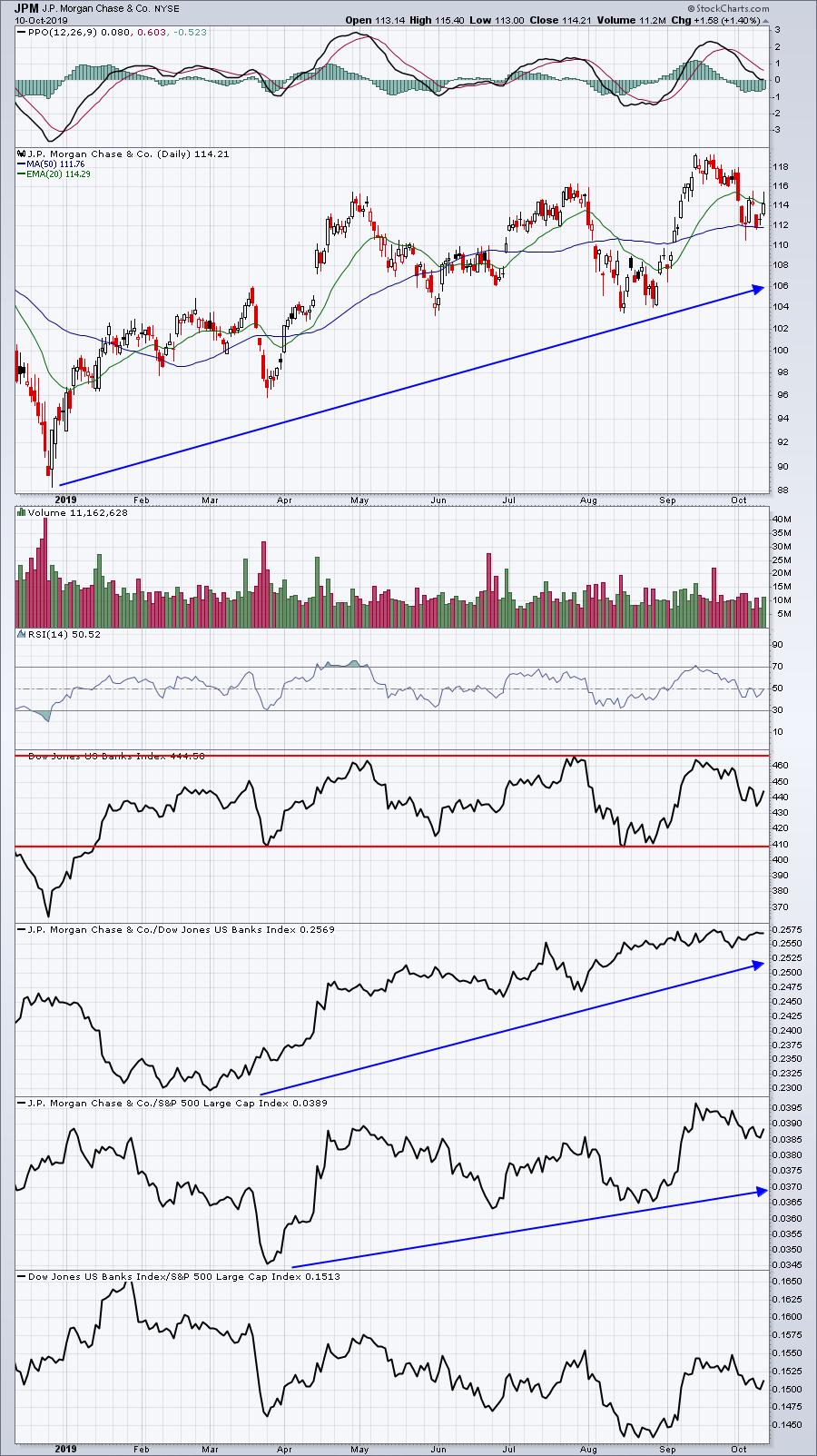 As JPM gets set to report its earnings, it's trading very close to a 52 week relative high. Wall Street expects a big report and I believe we'll see one. It certainly won't hurt that the 10 year treasury yield ($TNX) is on the move higher. After touching 1.51% on Tuesday, we've seen the TNX soar back to 1.70%. Not too surprisingly, bank stocks ($DJUSBK) have climbed 2.3% in the past two days and will likely see big gains today as well.
I know financials (XLF) haven't exactly been the place to invest the past 18 months, but I believe that could very easily change. Surging equity markets are synonymous with rising treasury yields and we could see that perfect storm emerge. The 1.90% level will be key on the TNX, in my view. The long-term relative strength in the XLF is undeniable, despite its lackluster performance throughout much of 2018 and 2019. Check this out: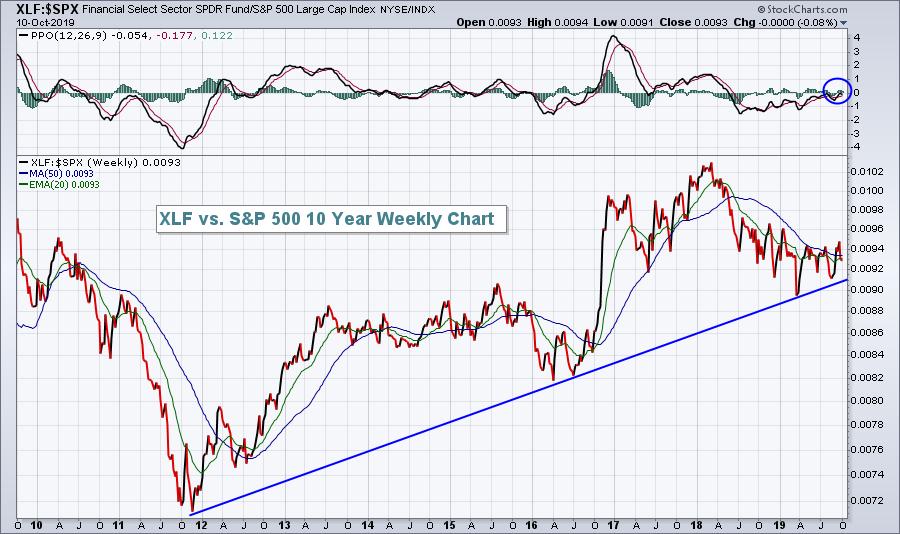 I think it's time. On Monday, I'll be hosting a "Q3 Earnings Sneak Preview" event where I'll provide lots of earnings-related and relative strength-related information to help you better prepare for what lies ahead. This event is FREE and open to the public. CLICK HERE for registration information.
Happy trading!
Tom