Well, at first it simply means that there were enough sellers to hold off the bulls on their initial attempt to join the Dow Jones, S&P 500 and NASDAQ in breakout territory. I wouldn't worry a whole lot, however, as I believe it's just a matter of time. Let's look at Wednesday's failed attempt: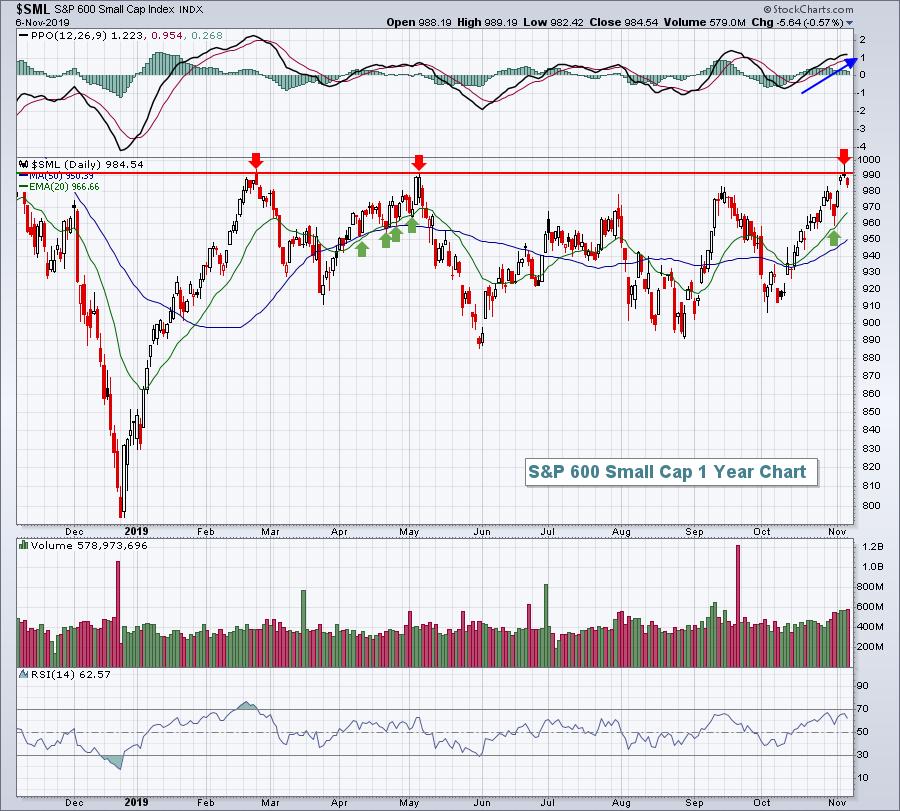 I now see two key areas of support for the $SML. If we're preparing for a breakout, then we'll likely see buyers emerge at recent gap support at 980.42 and/or the rising 20 day EMA, currently at 966.66. I'm encouraged by the recent relative base that's formed when looking at the SML:SPX relative chart: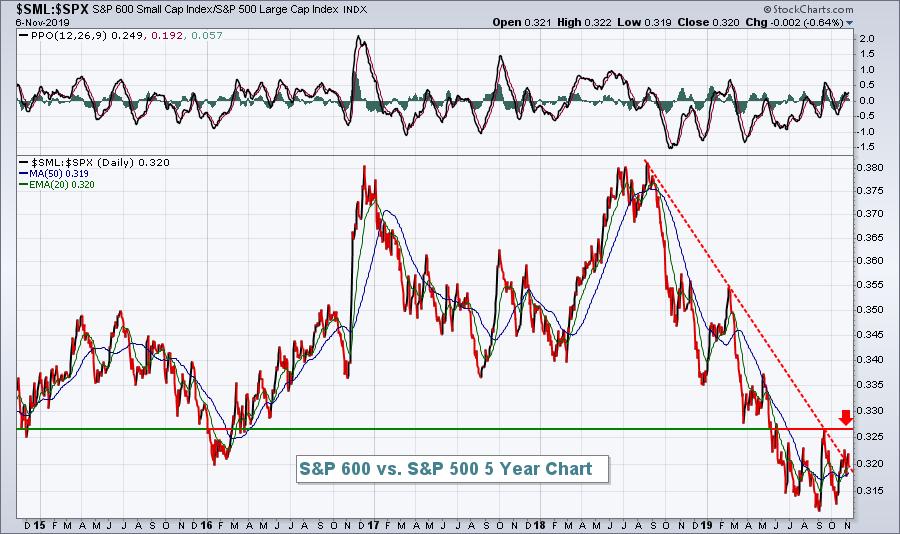 If you notice, the PPO lows have been getting higher throughout this relative basing period, which suggests to me that the relative weakness in small cap has been losing momentum. If I see the relative level move back above 0.327, that would easily clear its downtrend line and, more importantly, show a 6 month relative high vs. its large cap peers. This will be a very important development to watch as we end 2019 and head into 2020.
On this morning's Trading Places LIVE on StockCharts TV, I'm planning to delve into various areas of small caps to identify the most promising. My show starts at 9am EST and runs for 30 minutes - right up to the opening bell! You can join me by following this LINK. Remember, however, that my show doesn't start until 9am.
Happy trading!
Tom