Welcome to December! It's hard to believe we're one month away from a new year and a new decade. While 2019 has been exciting for investors and traders, recovering from that massive Q4 2018 decline, I believe 2020 will be very solid as well. We've lined up many of the best technical analysis minds on the planet for our Market Vision 2020 online financial conference, but let's not skip over December and get too far ahead of ourselves. There's a group that historically has loved the month of December. It's risen 26 of the last 32 years and has produced annualized returns of +28.21% despite the shellacking in December 2018.
Which group is it? Small caps.
The seasonality chart at StockCharts.com shows the last 20 years and here's a two chart recap of the S&P 600 small cap's ($SML) absolute strength, followed by its relative strength vs. the S&P 500 ($SPX):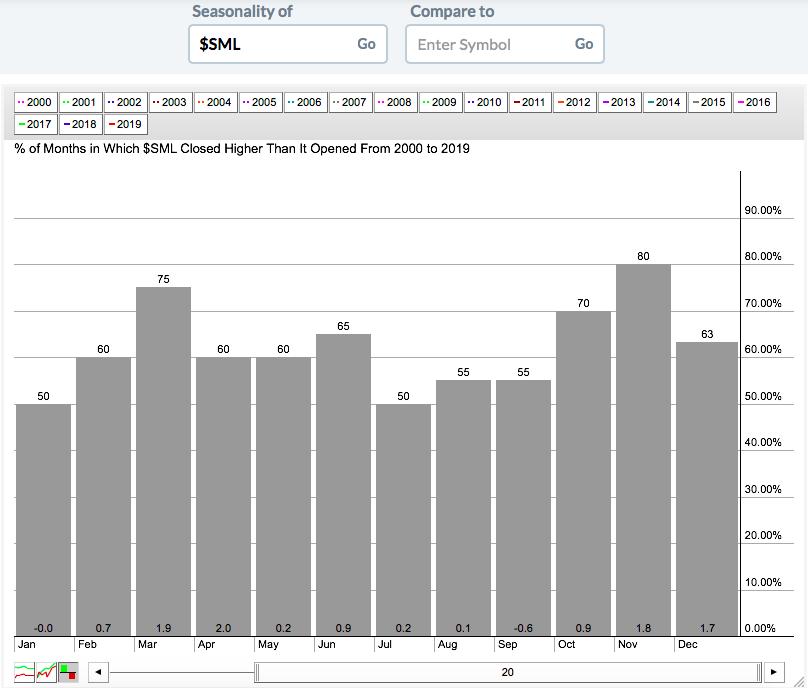 Over the past two decades, the SML has averaged gaining 1.7% during the month of December. Not bad. Here's the SML compared to the SPX: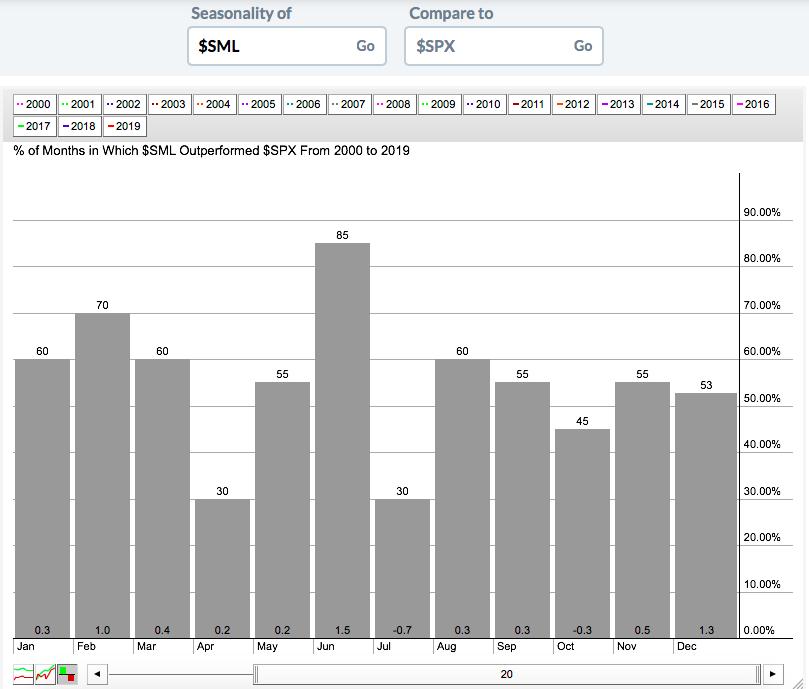 The SML has averaged outperforming the S&P 500 by 1.3 percentage points over the last 20 Decembers, trailing only June in terms of relative strength.
There's a more practical way of viewing this small cap strength and that's by looking at IWM's (ETF that tracks the Russell 2000 small cap index) seasonal strength: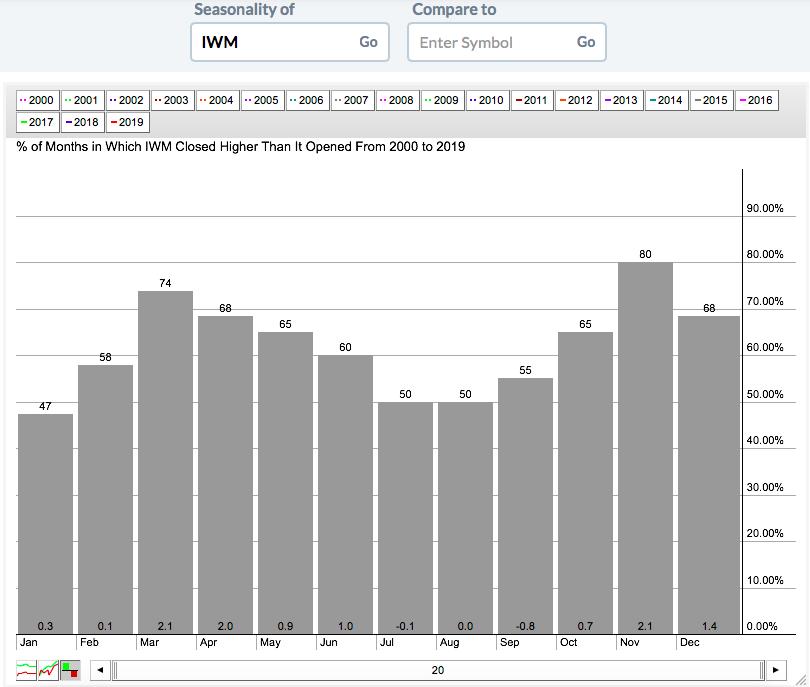 I don't trade off of seasonal patterns alone, however. I want to see technical reasons to make a trade. Let's look at the IWM's 1 year daily chart for that: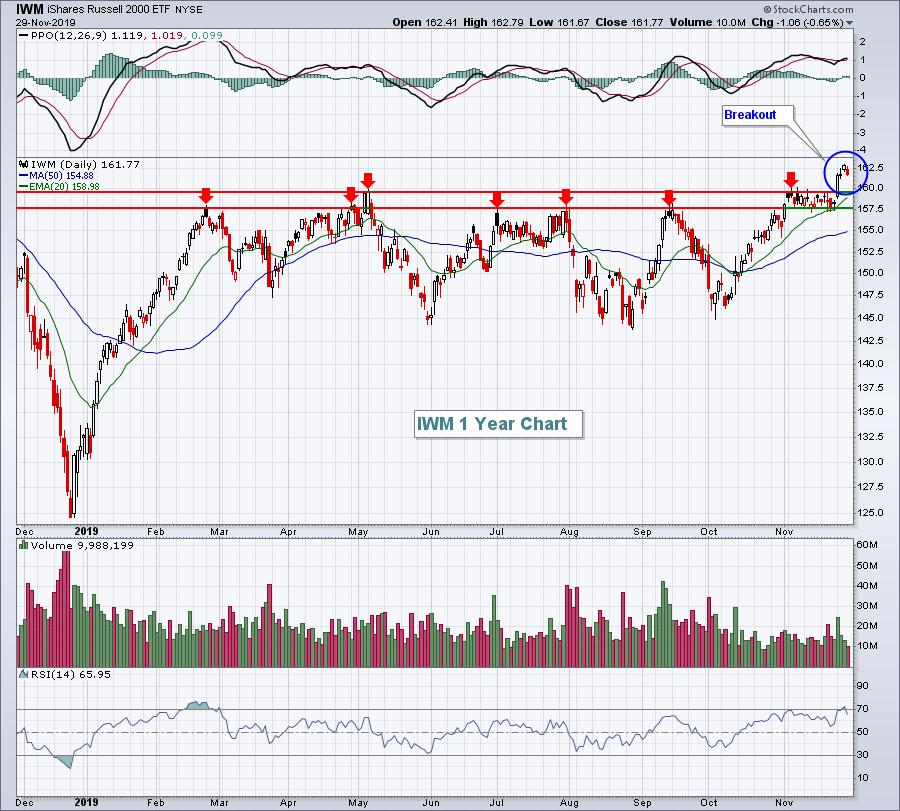 We have a technical breakout in an area of the stock market that absolutely loves December. That's a combination worth pursuing.
(Disclosure: I own IWM shares)
In my next EarningsBeats Digest newsletter article on Wednesday, I'm planning to feature a small cap stock poised to deliver a big upcoming earnings report. Its relative strength has been surging. While that's not a guarantee of a big report or a positive response, it certainly suggests there's been accumulation ahead of the report, which is a good sign. My EB Digest newsletter is completely free and is published 3x a week. If you'd like to subscribe, CLICK HERE.
Happy trading!
Tom