Consolidation requires patience and anyone that's owned AMZN during the 4th quarter knows what I'm talking about. Since September 30th, the S&P 500 has gained more than 10%, while AMZN has flat-lined. Many will view this relative weakness as a signal to avoid AMZN altogether. I'm not in that camp. However, I also haven't favored owning it either, because the momentum died. There are still very positive and bullish signs for AMZN, though, we need to allow this consolidation the time it needs to play out. Here's the chart: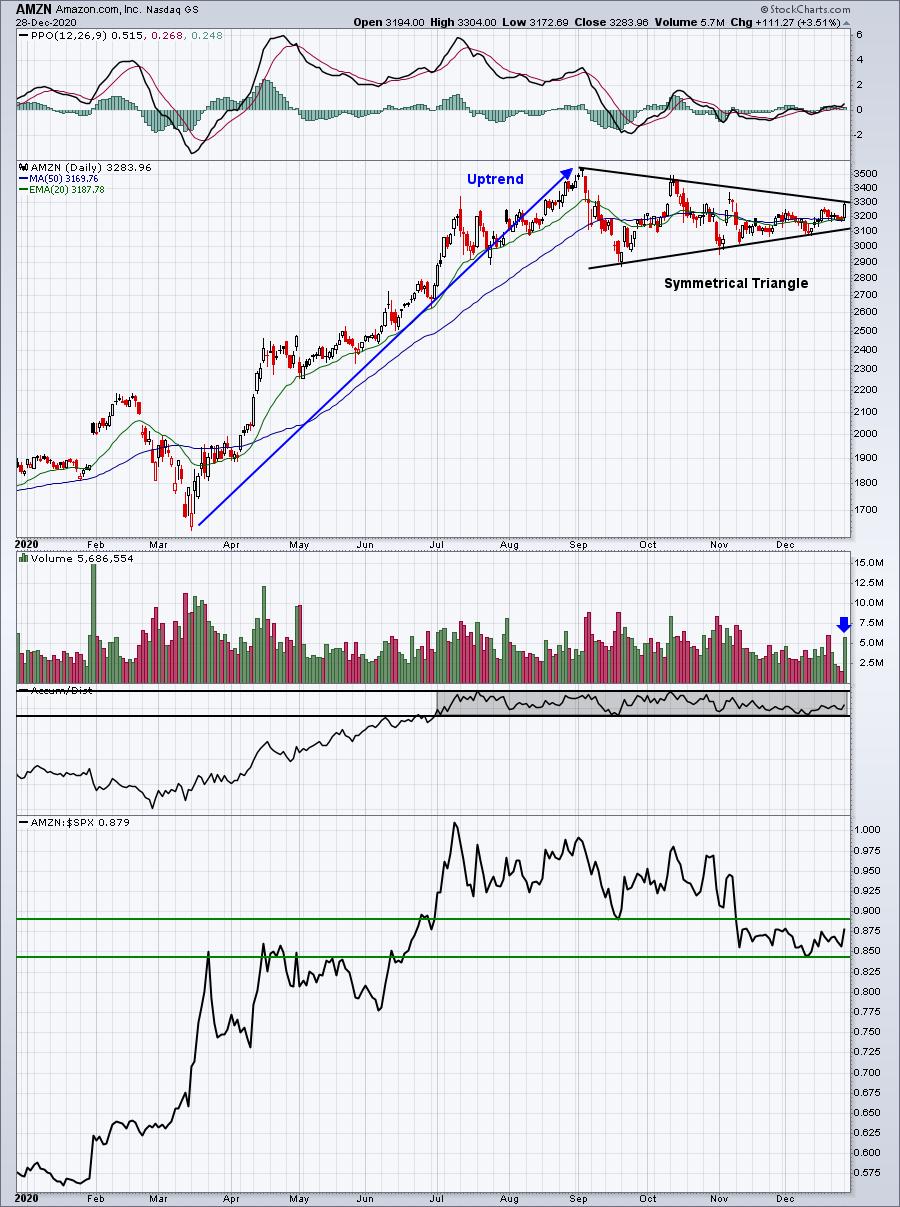 I love the bullish symmetrical triangle continuation pattern. Yesterday, we saw the volume increase (blue arrow) and AMZN solidly outpace the benchmark S&P 500. But it was just one day. I'd like to see this triangle break to the upside and AMZN clear relative resistance near the 0.89 level. That would be a very good start to its next potential uptrend.
I also think it's important to consider its weekly RRG positioning. In recent years, when AMZN has moved back to the 94-95 level on JdK RS-Ratio, it's turned higher in a big way as it begins to accelerate. We haven't seen that yet, so that development would be further confirmation of a bullish move in AMZN shares. This is where the weekly RRG currently sits on AMZN vs. the benchmark S&P 500: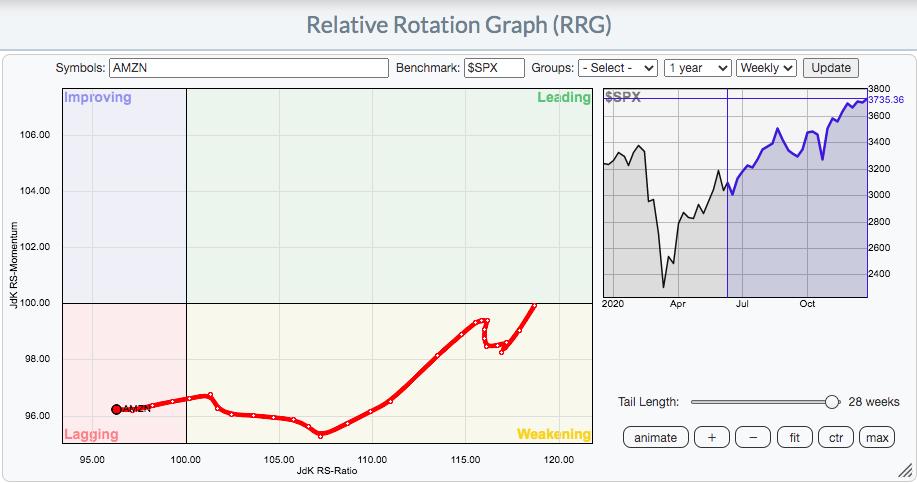 I know that look in the Lagging quadrant is not a good one, but AMZN has been there before. I want you to also notice how far RIGHT AMZN was 28 weeks ago. Its JdK RS-Ratio was near 120, which is CRAZY relative strength. A lot of traders have given up on AMZN, but don't be shocked if institutions see this as an awesome opportunity on the long side.
Finally, if you prefer trading ETFs, it's worth noting that AMZN represents 21.59% of the consumer discretionary ETF (XLY). The XLY has underperformed the S&P 500 the past few months - not too shockingly - because of AMZN's consolidation. Look for significant outperformance in this ETF if AMZN breaks through its triangle resistance. Here's that XLY:$SPX relative strength chart: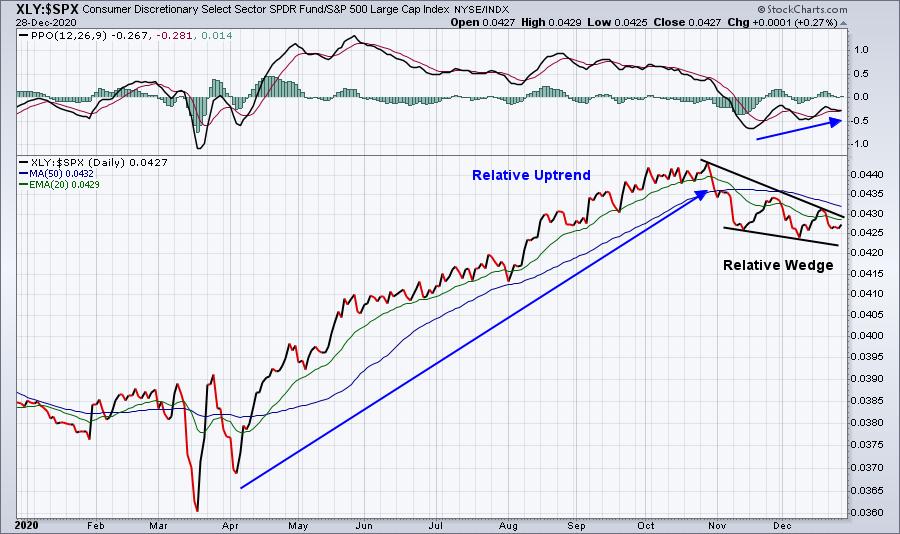 I look for AMZN to have an excellent year in 2021.
I am disclosing my favorite stock idea for 2021 in my final EB Digest newsletter article of 2020, slated to be published tomorrow morning. Our EB Digest is a FREE newsletter that is published 3x per week. There is no credit card required and you can unsubscribe at any time. CLICK HERE to start your free subscription TODAY and receive that stock tomorrow morning.
Tom