I've been discussing warning signs for the past several weeks, even talking about that nasty (gulp!) cyclical bear market possibility. These are what I refer to as "storm clouds on the horizon." Well, it's starting to rain pretty hard, so make sure you have your stock market umbrella with you. We're not yet seeing the spinning rotation of the possible tornado, but the rain's getting so hard, you might not see it until it's over you.
Today, two key growth areas - internet ($DJUSNS) and semiconductors ($DJUSSC) - are losing very significant short-term price support:
$DJUSNS: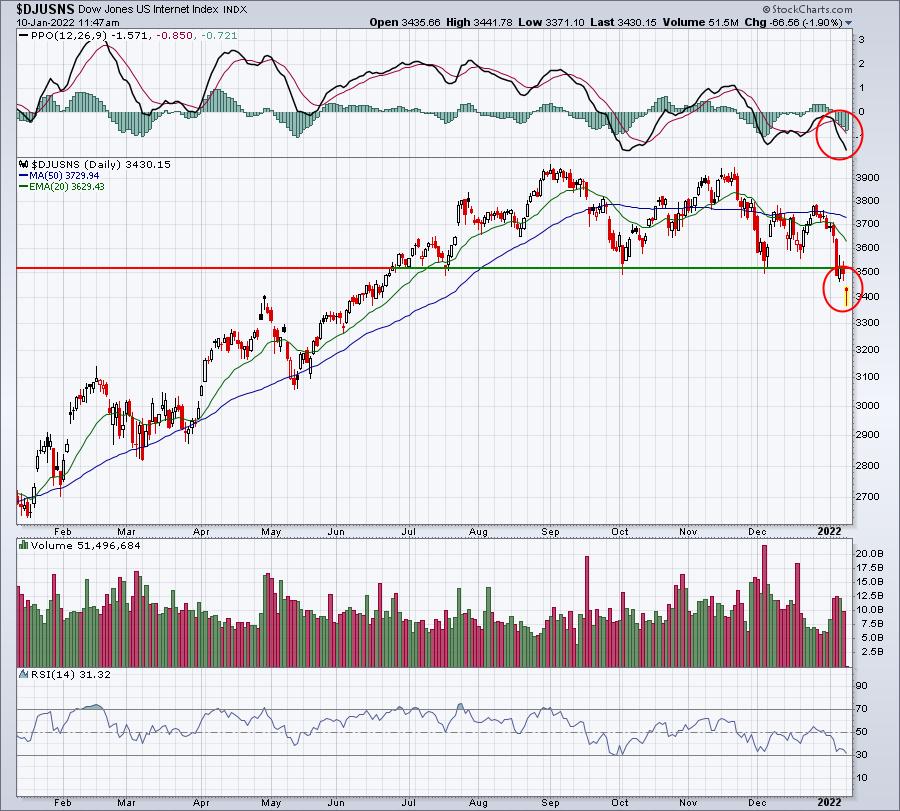 Can we recover here and move back through the level of the breakdown near 3525? If so, the bulls would be trying to make a statement. Failure, however, could lead to much larger losses as inflation takes its toll on larger cap growth names like Alphabet (GOOGL) and Facebook (FB).
$DJUSSC: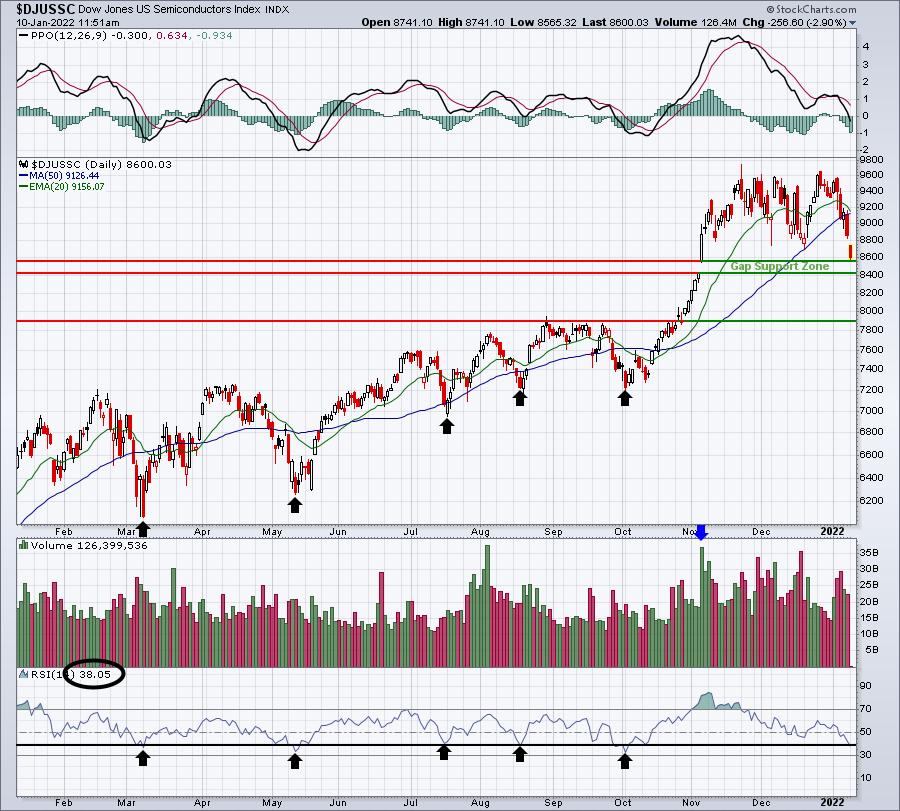 This is the critical chart, in my opinion. The RSI dips to 40, or just below, have coincided with major bottoms over the past year. We're testing that level again right now, while also testing gap support. The short-term bullish argument really takes a beating if the DJUSSC cannot hold onto this upcoming gap support zone. The PPO has seen a bearish centerline crossover, so further price weakness to clear gap support would support a further decline.
These two areas also represent a big part of the NASDAQ 100 ($NDX). Last week, the NDX closed beneath its 20-day EMA for the first time since April 2020: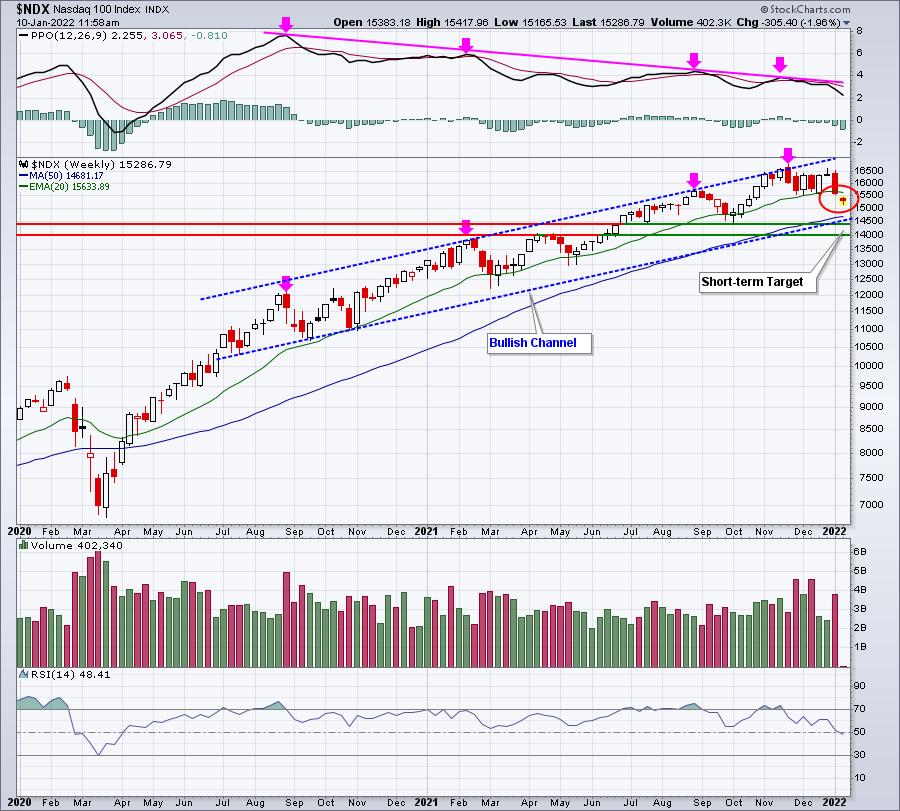 This chart is going to be very important in order for us to differentiate between another short- to intermediate-term bottom - just like all the others - or perhaps something more significant. The 50-week SMA is near 14700 and channel support is close to 14500. If the NDX can hang onto this area of support, the longer-term bullish environment remains. However, if the NDX fails to hold here, I could see things turning much uglier and increasing volatility sending U.S. equities much lower - perhaps into cyclical bear market territory.
Inflation (and the market's reaction to it) is the primary fundamental that I'll be watching as we navigate the next few months.
We have brought back our Fall Special, which was extremely popular, providing our EarningsBeats.com members an opportunity to lock in membership at significantly reduced prices. If interested, you'll need to act quickly as this offer will expire at midnight tonight. If you'd like to join our growing membership, CLICK HERE for more details. And if you have any questions, feel free to reach out to us at "support@earningsbeats.com".
Happy trading!
Tom