After several tense days, some calm is being restored to global markets. The fact that last night's attack by Iran on allied bases in Iraq resulted in no casualties; plus a more conciliatory-sounding speech by President Trump shortly before noon appear to have reduced geopolilitical tensions in the Mideast. That can be seen by reactions in financial markets. Global stocks are in rally mode. Stock indexes in the U.S. are having a strong day with the Nasdaq in record territory and the S&P 500 not far behind.
Chart 1 shows the Nasdaq Composite trading in record territory today. Chart 2 shows the S&P 500 close to doing the same. Chart 3 shows the Dow Industrials also nearing record territory. All three remained above their green 20-day moving averages which kept their uptrends intact.
Ten of eleven stock sectors are in the green today led by financials, technology, communications, cyclicals, and industrials. Three of those sectors SPDRs are in record territory. Safe havens like bonds and gold are being sold today. So are energy stocks which are the day's only sector losers on a big drop in the price of oil. Airlines and transportation stocks, however, are getting a boost from weaker oil.
Chart 1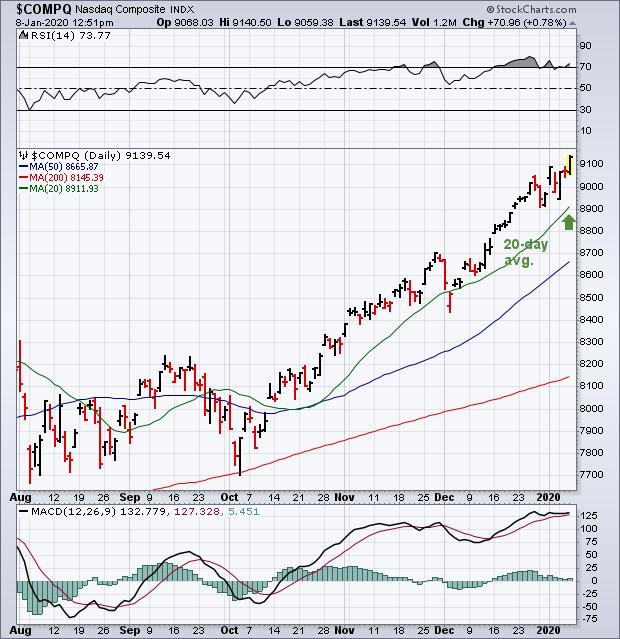 Chart 2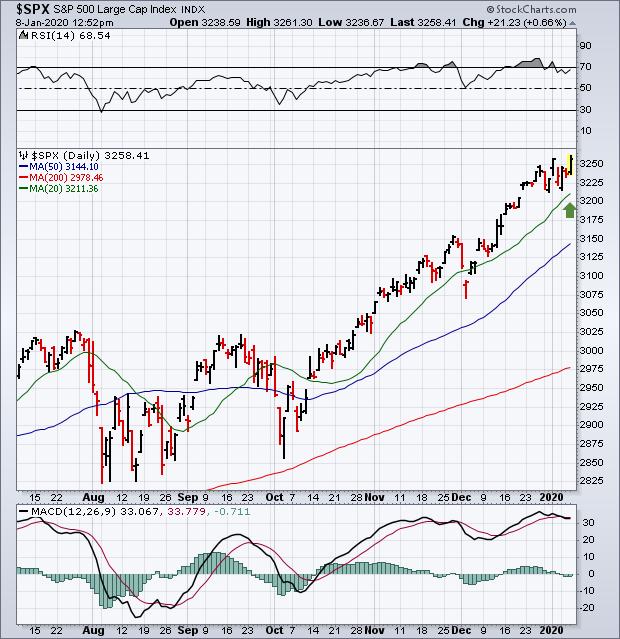 Chart 3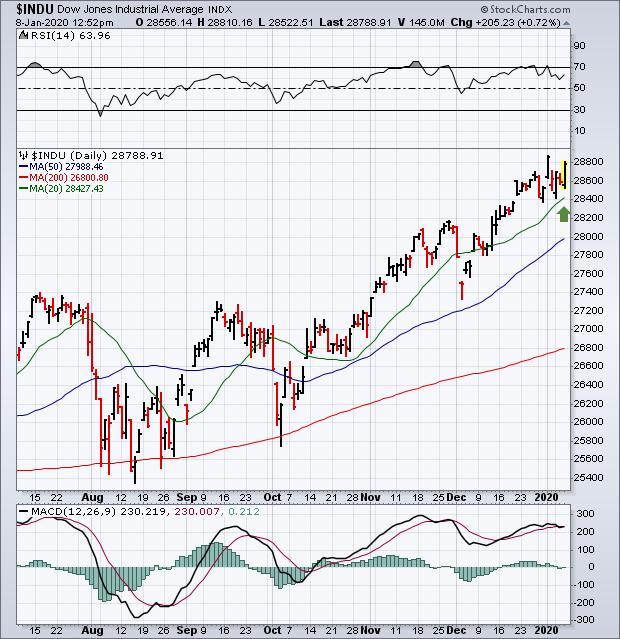 ---
Editor's Note: This is an excerpt of an article that was originally published in John Murphy's Market Message on Wednesday, January 8th at 12:53pm ET. Click here to read the full article, which includes Charts 4-8.