Expect Trends to Continue, Not Reverse.
Broad Market AD Lines Record New Highs.
52-week Highs Expand in Two Key Sectors.
Retail Propels Consumer Discretionary Sector.
Copper and COPX Bounce off Support (plus PALL).
Stocks to Watch.
---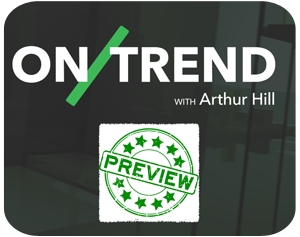 This is a preview for today's show, On Trend. This show airs on Tuesdays at 10:30AM ET on StockCharts TV and repeats throughout the week at the same time. Each show is then archived on our Youtube channel.
Today I will show some of the key charts in today's show with some brief comments. We will start with some monthly charts to show how trends extend more often than they reverse. I will then analyze the AD Lines for the major stock indexes and show users how to create these charts. We will then turn our attention to expanding highs in two key sectors, leadership from retailers, a bounce in copper and stocks to watch.
---
Expect Trends to Continue, Not Reverse
The first chart shows 50 years of the S&P 500. This is a monthly chart with a 24 month simple moving average. Long-term analysis does not get much simpler than this. The current leg up began in March 2016 and entered its 27th month here in June. Strong trends will reverse at some point, but the odds of a trend continuation are still higher than a trend reversal.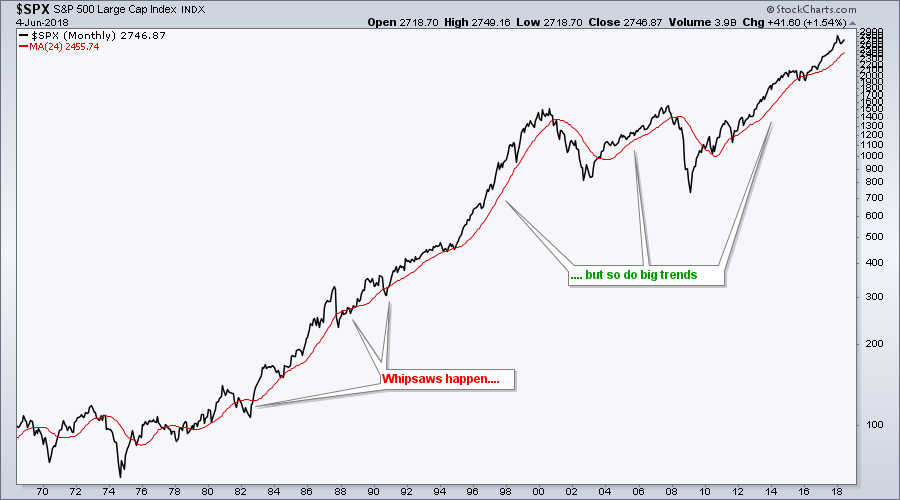 ---
Broad Market AD Lines Record New Highs
The AD Lines for the S&P 500, S&P Mid-Cap 400, S&P Small-Cap 600 and Nasdaq 100 hit new highs on Monday. Not one index, not two indexes, but all four major indexes show broad strength. The chart below shows the S&P 500 breaking out of a big triangle and the AD Line hitting a new high. The new high in the AD Line shows broad internal strength in the index. The other charts will be shown in today's show.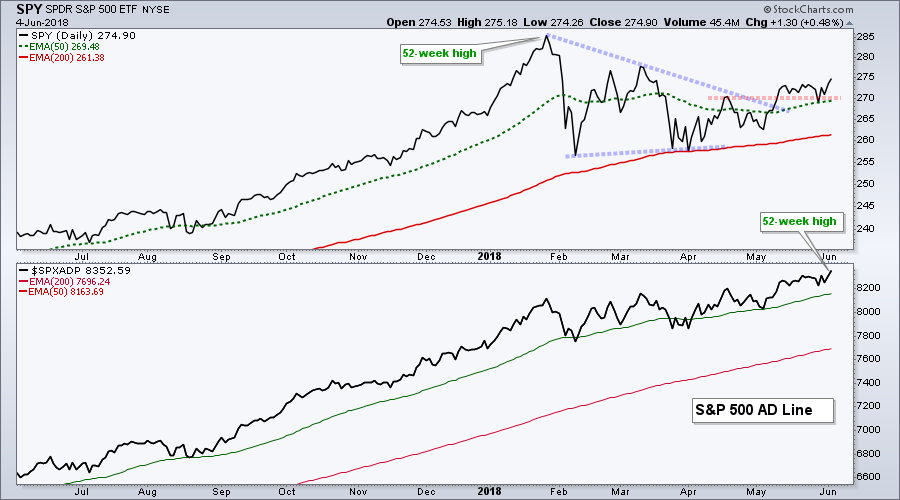 ---
52-week Highs Expand in Two Key Sectors
The number of new highs in the S&P 500 finally exceeded 50! This means that new highs exceeded the 10% threshold for the first time since mid March. The S&P 500 can thank the technology, consumer discretionary and healthcare sectors for the expansion in new highs. Notice that XLY High-Low% ($XLYHLP) and XLV High-Low% ($XLVHLP) exceeded +10% and hit their highest levels since late January.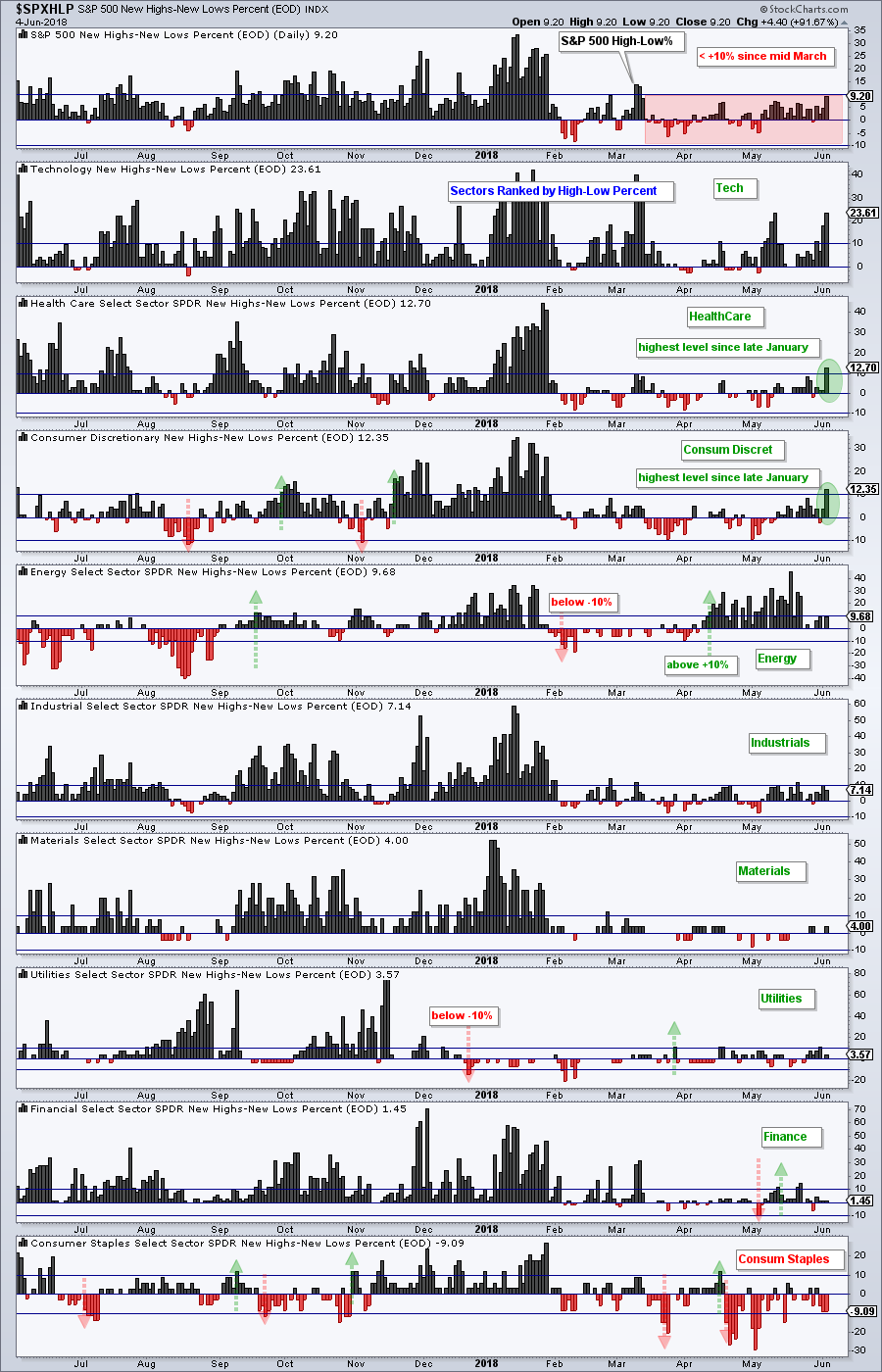 ---
Retail Propels Consumer Discretionary Sector
Many of the new highs in the consumer discretionary are retail stocks. Note that American Eagle (AEO), Kohls (KSS), TJX Cos (TJX), Macys (M) and Movado Group (MOV) featured on the new high list. The chart below shows the Retail SPDR (XRT) surging over 2% and extending its advance. Today's show will also cover XLY, RCD, AMZN and HD.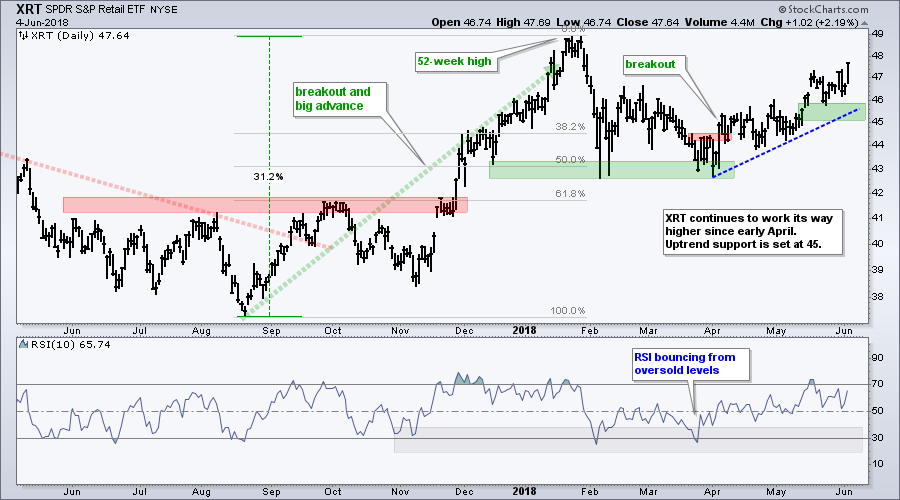 ---
Copper and COPX Bounce off Support
The Copper Continuous Contract ($COPPER) is showing signs of life with a bounce off support the last two days. Note that copper hit a new high in January and then consolidated with a massive triangle. There is lots of support in the 2.9-3.0 area and this support zone is proving valid with the bounce. Watch for a breakout at 3.20 to signal a resumption of the bigger uptrend. I will cover the Copper Miners ETF (COPX) and Palladium ($PALL) in today's show.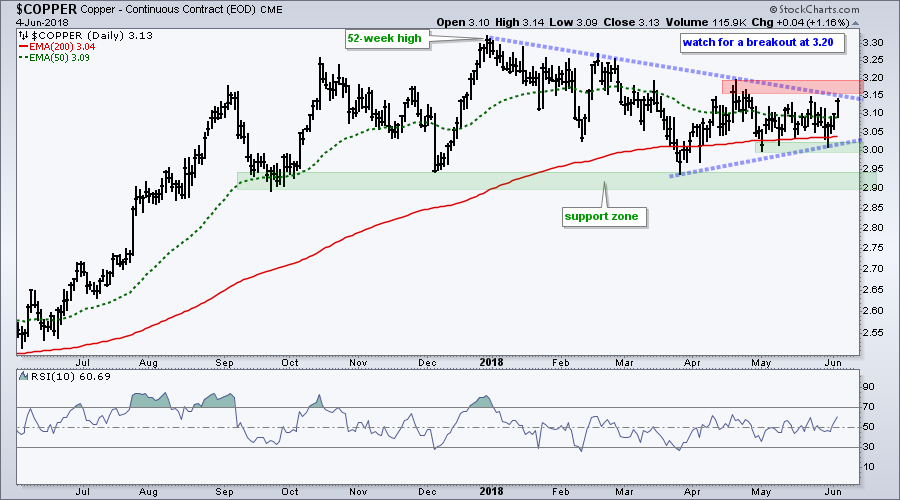 Stocks to Watch
Most of the stocks in today's watchlist come from the technology sector, which is the strongest sector in the market right now. The first three are from the Cyber Security ETF (HACK). Qualys and Proofpoint look the strongest of the three. FireEye is a bit of a wildcard. Cypress, Lam Research and On Semi come from the Semiconductor iShares (SOXX), which also represents a strong group. Akamai has a bullish cup-with-handle working. Varian has a breakout within a bigger bullish consolidation. HR Block is trying to finally break out of its range.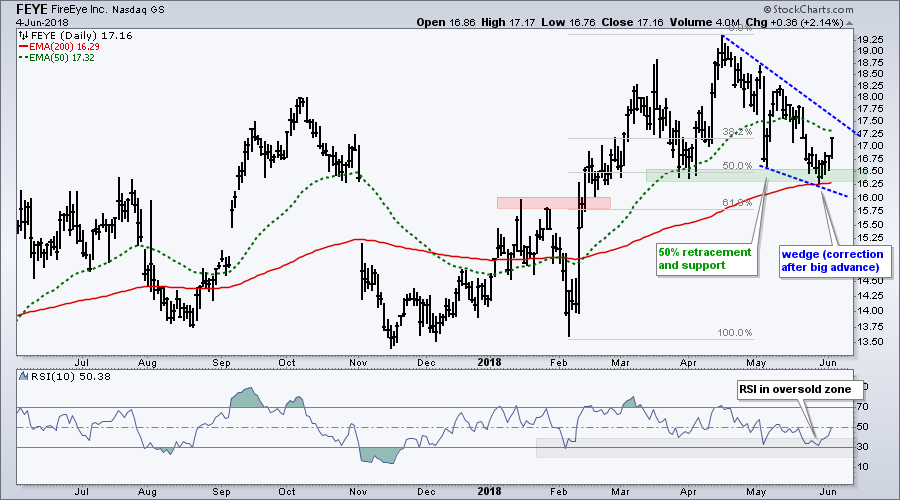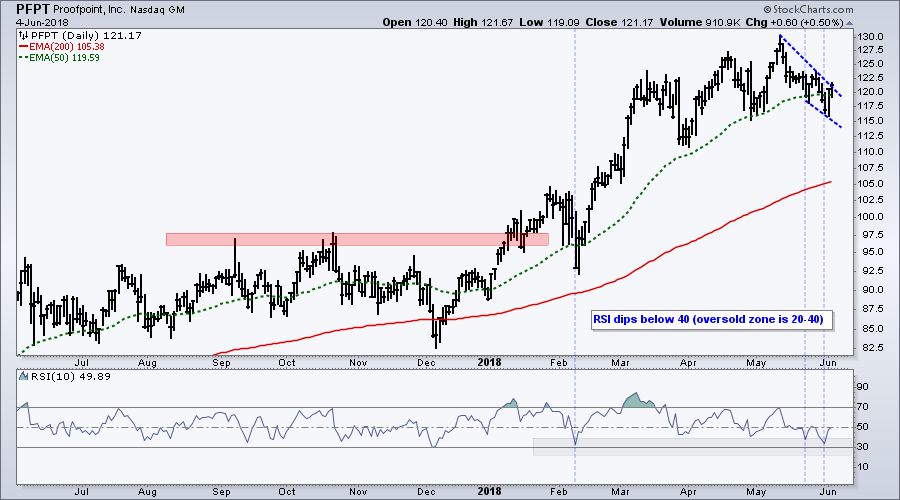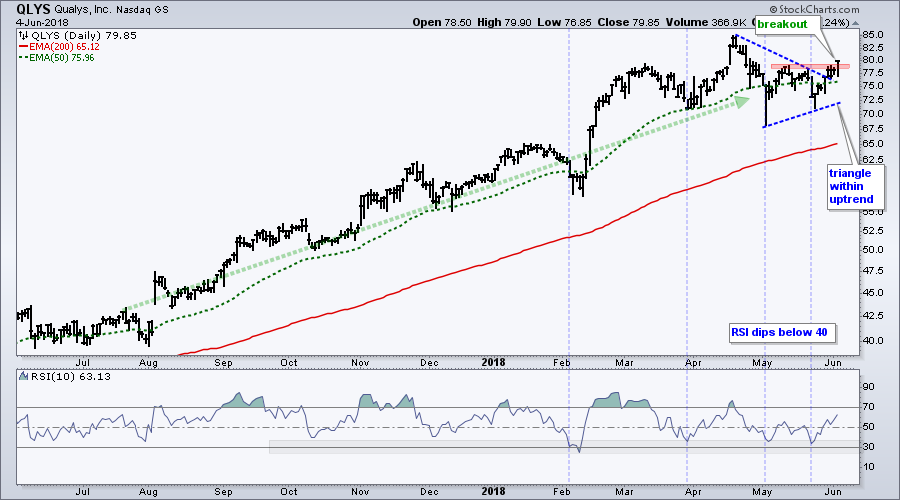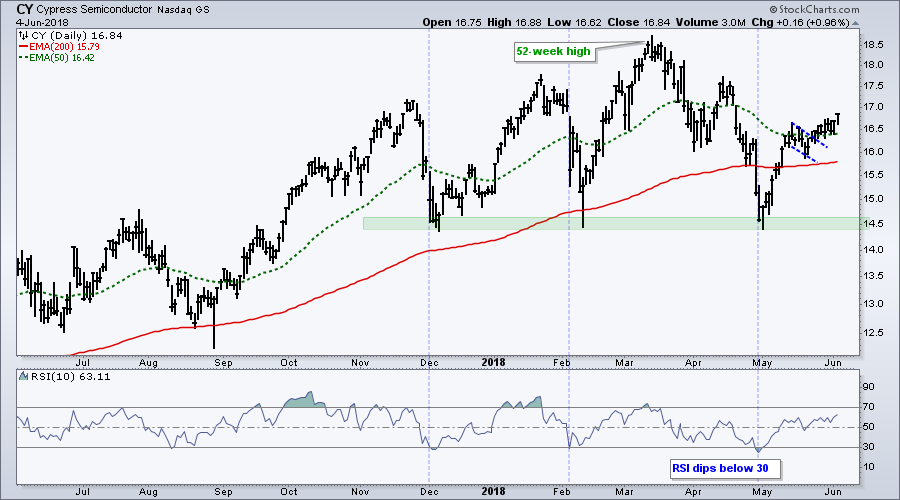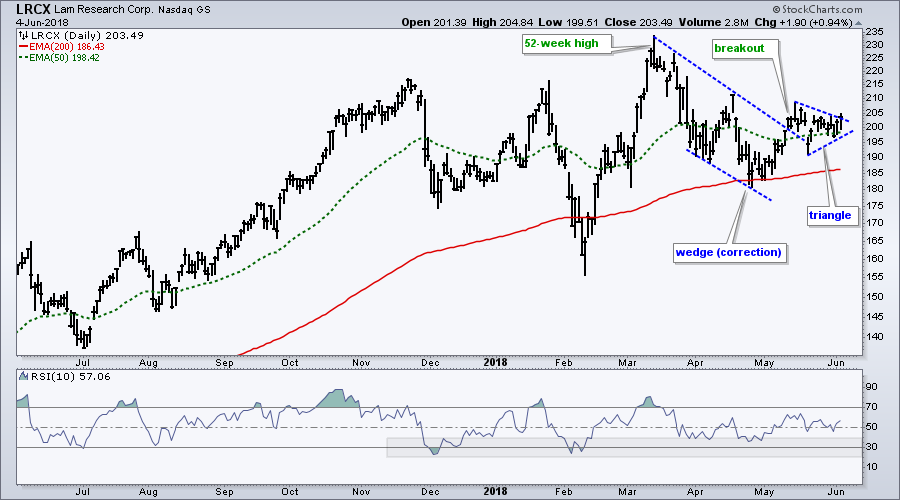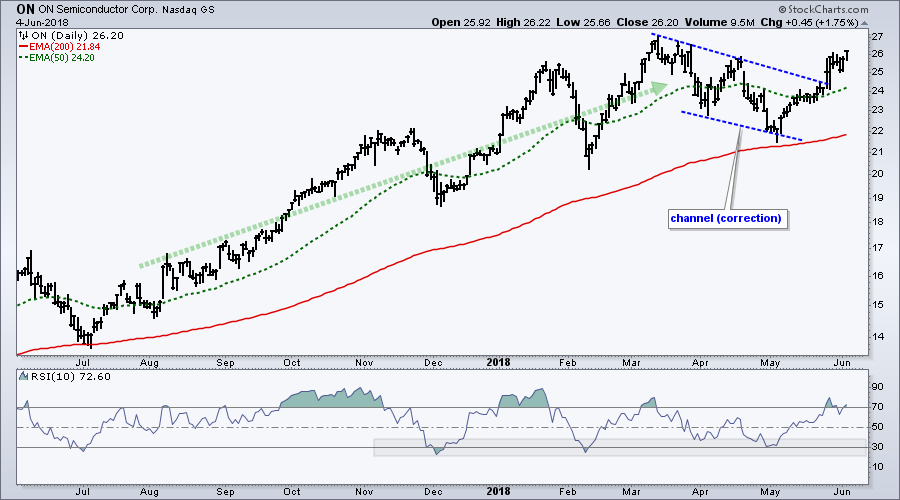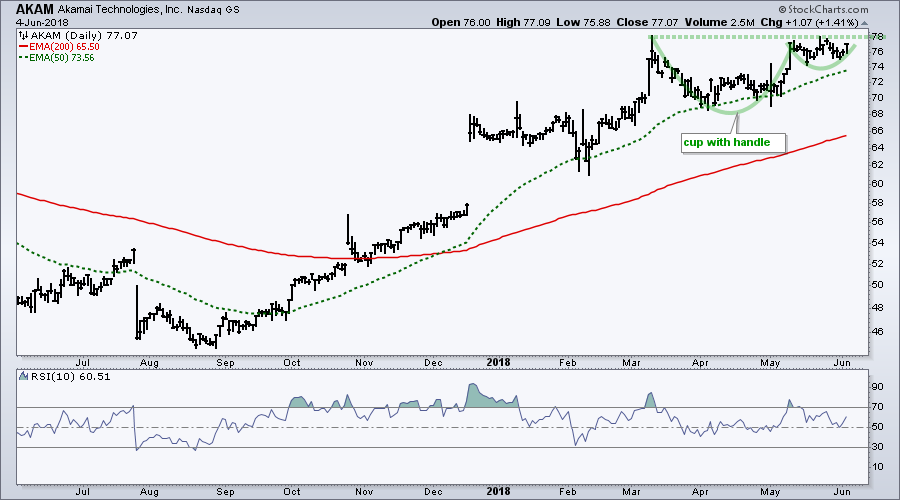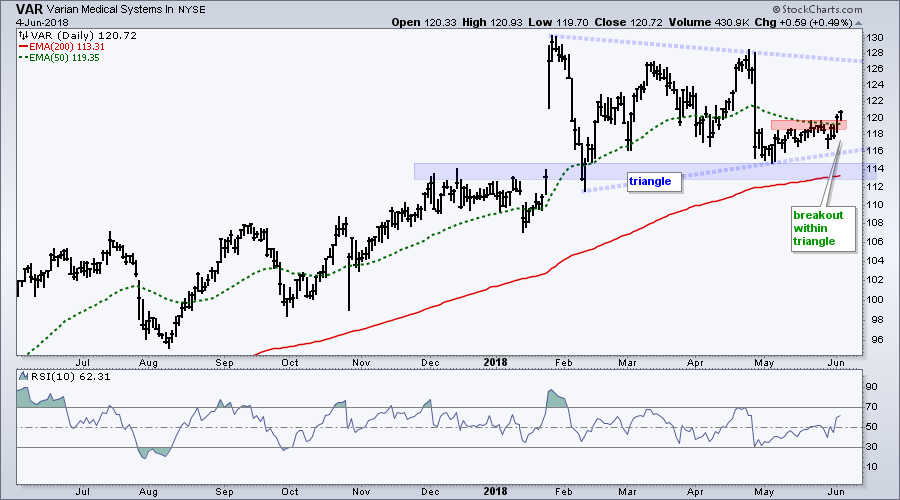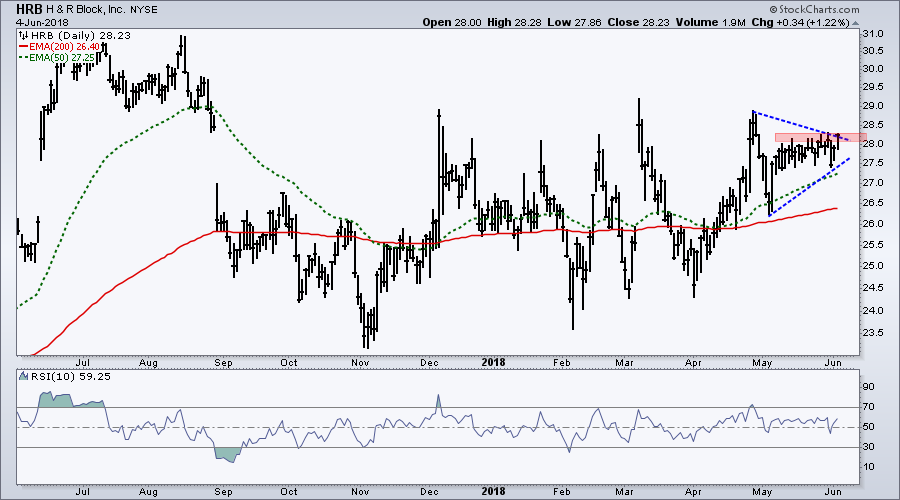 Questions, Comments or Feedback?
I cannot promise to response to all correspondence, but I will read it and take into under consideration. I greatly appreciate all feedback because it helps me improve the commentary and provides ideas for future commentary.
---
Plan Your Trade and Trade Your Plan.
- Arthur Hill, CMT
Senior Technical Analyst, StockCharts.com
Book: Define the Trend and Trade the Trend
Twitter: Follow @ArthurHill
---
About the author:
Arthur Hill
, CMT, is the Chief Technical Strategist at TrendInvestorPro.com. Focusing predominantly on US equities and ETFs, his systematic approach of identifying trend, finding signals within the trend, and setting key price levels has made him an esteemed market technician. Arthur has written articles for numerous financial publications including
Barrons
and
Stocks & Commodities Magazine
. In addition to his Chartered Market Technician (CMT) designation, he holds an MBA from the Cass Business School at City University in London.
Learn More