This post will update some prior setups that are still working as we start the week. As noted in the State of the Stock Market on Friday, we are in a bull market right now and have been since mid February. Anyone basing their decisions on the current trend, aka trend followers, would focus on bullish setups and ignoring bearish setups in the stock market. Sure, there are fundamental and technical reasons to be concerned if you look hard enough, but I find it hard to accept the bearish argument when the S&P 500 SPDR, Nasdaq 100 ETF and Technology SPDR (XLK) hit all time highs. In addition, the Consumer Discretionary SPDR (XLY) and Financials SPDR (XLF) are starting to lead, while the Russell 2000 iShares (IWM) and S&P MidCap SPDR (MDY) broke out of a flag formations. The evidence right now is bullish and it will remain so until ...... yes, you guessed it ......proven otherwise.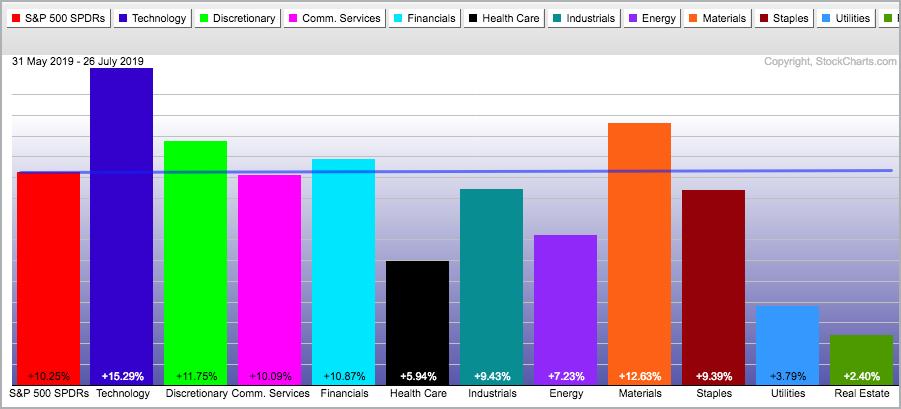 ---
Wedge/Flag Breakouts for IWM and MDY
SPY broke out of a small flag/wedge on Tuesday, while IWM and MDY broke out of bigger wedges on Wednesday. These setups were featured in On Trend on Tuesday. There was a pretty good pullback on Thursday with the black candles, but buyers returned on Friday and pushed prices higher for a strong weekly close. The breakout zones now turn first support to watch for the success or failure of these breakouts.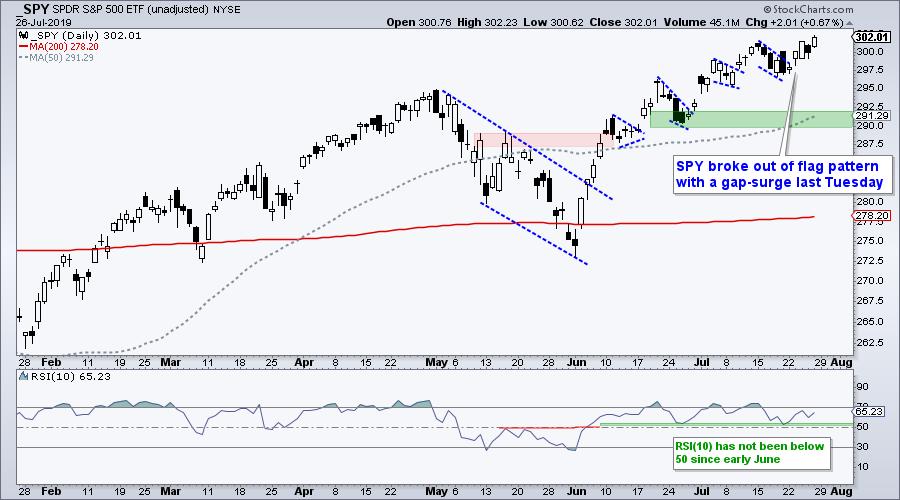 ---
Reversal Alert Zones for XLV, IBB and XBI
The Health Care SPDR (XLV), Biotech iShares (IBB) and Biotech SPDR (XBI) were covered last week Thursday. All three broke out and then fell back to their breakout zones, which offer first support. This decline back to the breakout zone is known as a throwback and is perfectly normal. I am now watching for the first sign of buying pressure and a short-term breakout to signal a successful test.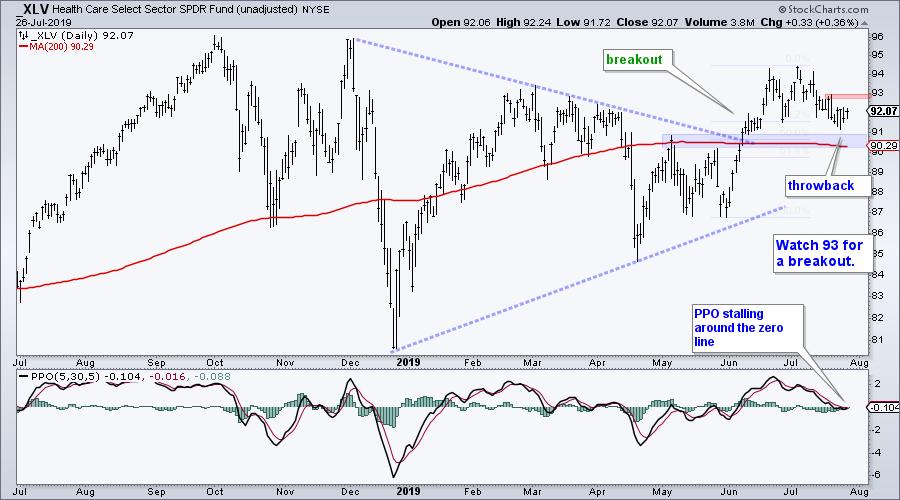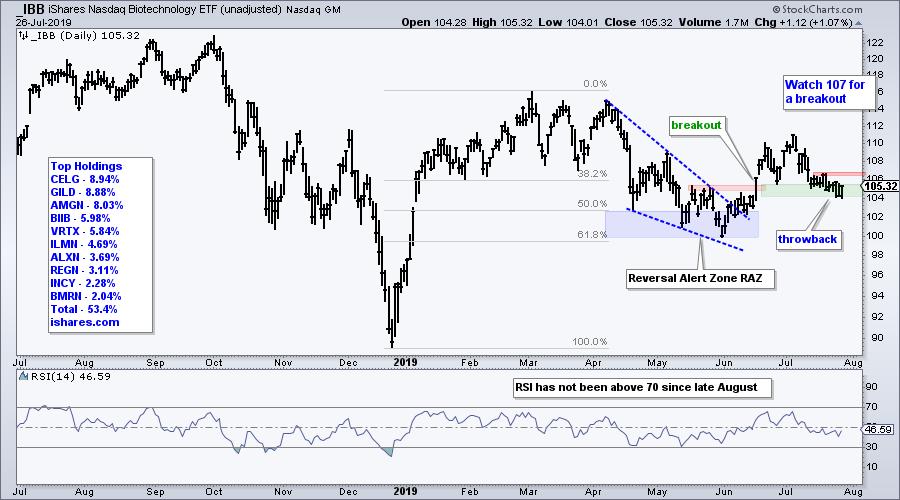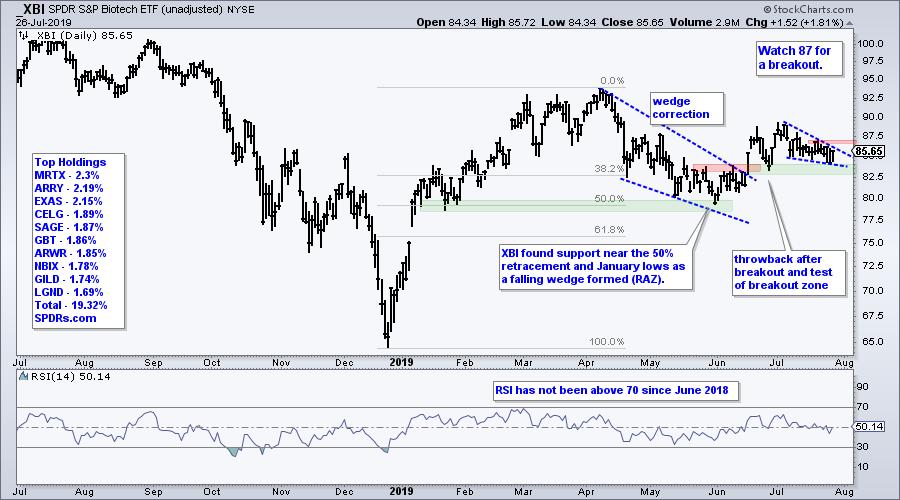 ---
Follow me on twitter: @arthurhill
Email comments: arthurh@stockcharts.com
--------------------------------------------------------------