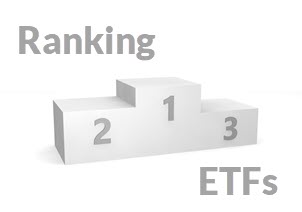 Today's report on StockCharts is short because the full report can be found at my new website, TrendInvestorPro.com. More details below. For now, I will leave you with the Core Emerging Markets ETF (IEMG) as its technical picture improves. The chart for IEMG looks similar to the Russell 2000 ETF in the US. Both surged from December to April and then declined the last five months. The trend since April remains down, but IEMG is challenging resistance from the September high and channel trendline.

Notice that there are two corrections on the chart and both overshot the 61.8% retracement lines. These retracement levels are not exact levels, but rather zones in which to increase awareness for a reversal. IEMG broke out with a surge in January and then overshot the 61.8% retracement again with this correction. The ETF is making noise again as it challenges resistance and a breakout would signal a continuation of the prior advance.
------------------------------------------------------------
Special Announcement
TrendInvestorPro.com is in da house! From here on out I am the Chief Technical Strategist at TrendInvestorPro.com, a website offering market timing and trend-momentum strategies. As with Art's Charts, the analysis is objective, systematic and educational.
Access to the website is free this week. Next week I will open up for subscriptions so stay tuned! Analysis is geared towards the weekend trader or investor with the publishing schedule as follows:
Thursdays - ETF Ranking and Grouping: Systematic ranking and grouping of 60 core ETFs for trend-rotation strategies. This report includes chart analysis and a PDF ChartBook featuring all 60 ETF charts with annotations and comments.
Fridays - The State of the Stock Market: Broad market analysis and timing with index and sector breadth models.
Saturdays - Stock Setups: A weekend report highlighting stocks with uptrends and bullish setups (when the broad market environment is bullish). Should the market environment turn bearish, I would then highlight stocks with bearish setups.
I will also be offering periodic strategy pieces and educational content.
Click here to read today's report.
Let the new journey begin!
--Arthur Hill, CMT
Chief Technical Strategist
TrendInvestorPro.com