Chartists looking for winning stocks should start with leading sectors and industry groups. Having a sector or industry tailwind can greatly improve the odds for a winning trade or investment. Programming note: There is a special announcement at the end of this commentary.
Looking at the sector charts and sector performance, the Healthcare SPDR (XLV) stands above the rest. First, the ETF hit a new 52-week high in late November and price is well above the rising 200-day. Second, XLV is by far the biggest gainer here in the fourth quarter with an 10.67% gain. Healthcare is in a strong uptrend and showing relative strength.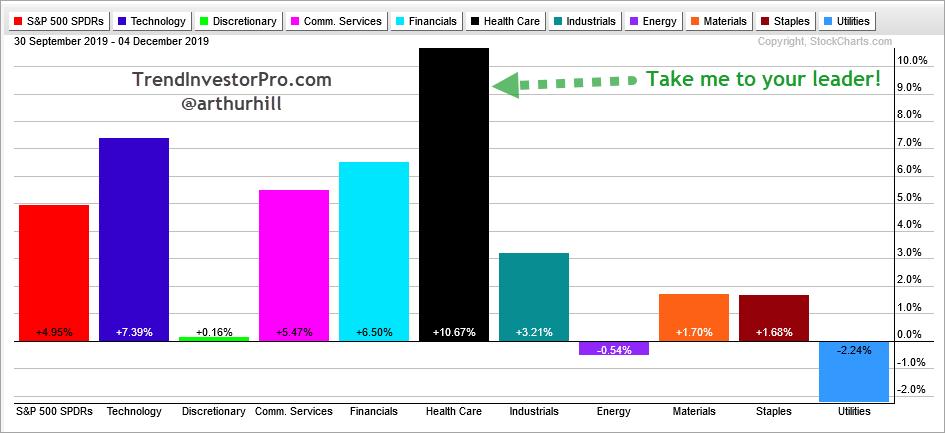 With the Healthcare sector providing a nice tailwind, I decided to scroll through the component charts looking for bullish setups and breakouts. It was not long before I came across Eli Lilly (LLY). On the chart below, the stock sports a classic two steps forward, one step backward and breakout sequence. Notice how the stock advanced 75% (two steps forward) and then retraced 50% with a falling wedge (one step backward). LLY broke wedge resistance and the 40-week SMA over the last three weeks.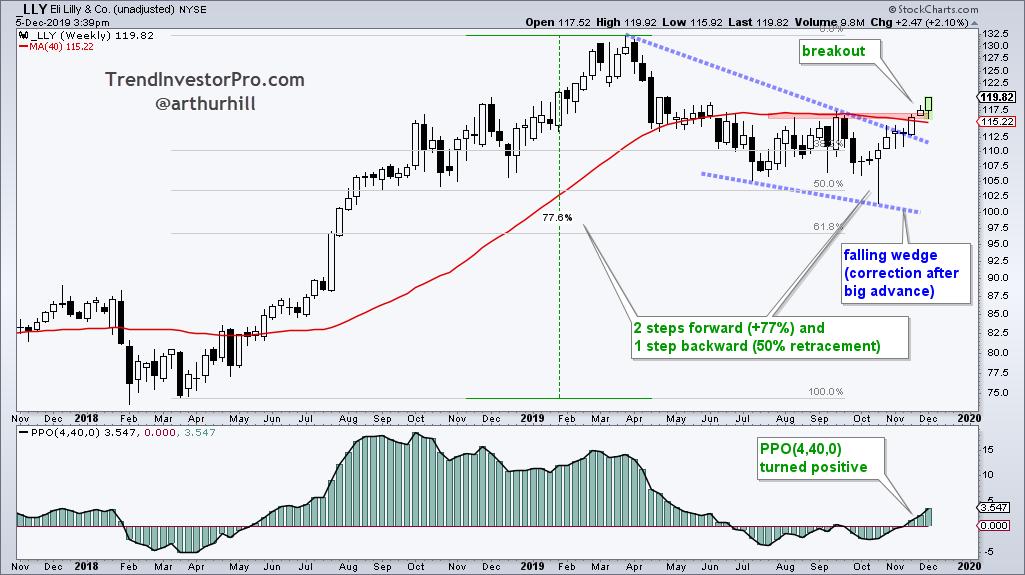 Free Webinar: Scanning for Consistent and Persistent Uptrends
Great setups start with a robust scan to narrow your universe. In this Mini Series, I will show how to scan for stocks and ETFs with consistent and persistent uptrends. Traders can greatly improve their odds by beginning with names in clear uptrends. Yes, the trend is indeed your friend. Using live examples, I will show a process to further narrow the scan results and make selections.
This webinar will run on Friday, December 6th, at 11 EM ET. Get exclusive access to this webinar and future webinars by registering for Market Vision 2020, an online financial conference featuring many of your favorite StockCharts analysts. Registration is free and will also give you access to the webinar recordings.
Click here to register and learn!
------------------------------------------------------------------------------------------